---
LONE STAR - Firing on all Six - 12" Vinyl LP Album
Firing on all Six is a classic hard rock album that is still enjoyed by fans today. This web page has photos of album covers, inner sleeves, record labels together with production details, musicians and track-listing.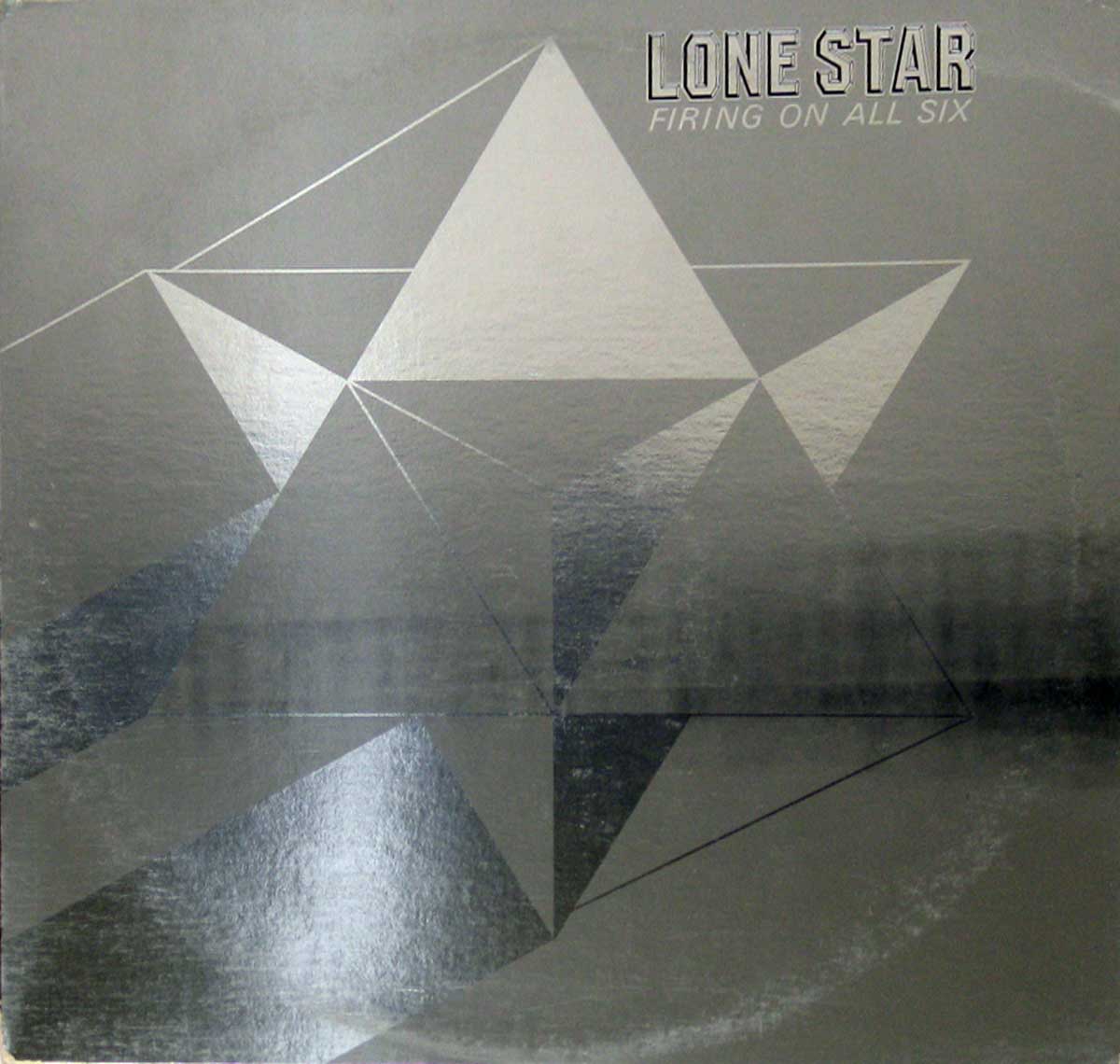 Summary_ Lone Star's second album, Firing on all Six, was released in 1977. The album features a mix of hard rock and progressive rock, and it showcases the band's musicianship. The album was a commercial success, and it helped to establish Lone Star as one of the leading hard rock bands in the UK.
Packaging :

. This album includes the original custom inner sleeve with album details, complete lyrics of all songs by and photos of the Lone Star band.
Music Genre:

English Rock
Album Production Information:

The album: "Firing on all Six" was produced by: Gary Lyons
Record Label Information:

Columbia PC 34937
Media Format:

12" Vinyl LP Gramophone Record
Album weight: 210 gram
Year & Country:

1977 Made in USA
Band Members and Musicians on: Lone Star Firing on all Six
Band-members, Musicians and Performers
John Sloman
Paul Chapman
Tony Smith
Rik Worsnop
Pete Hurley
Dixie éee
Track Listing of: "Firing on all Six"
The Song/tracks on "Firing on all Six" are
Side One:
The Bells of Berlin
The Ballad of Crafty Jack
Time Lays Down
Hypnotic Mover
Side Two:
Lovely Lubina
Seasons in your Eyes
Rivers Overflowing
All of Us To All of You
Album cover photos of : Lone Star Firing on all Six
Photo of "Firing on all Six" Album's Front Cover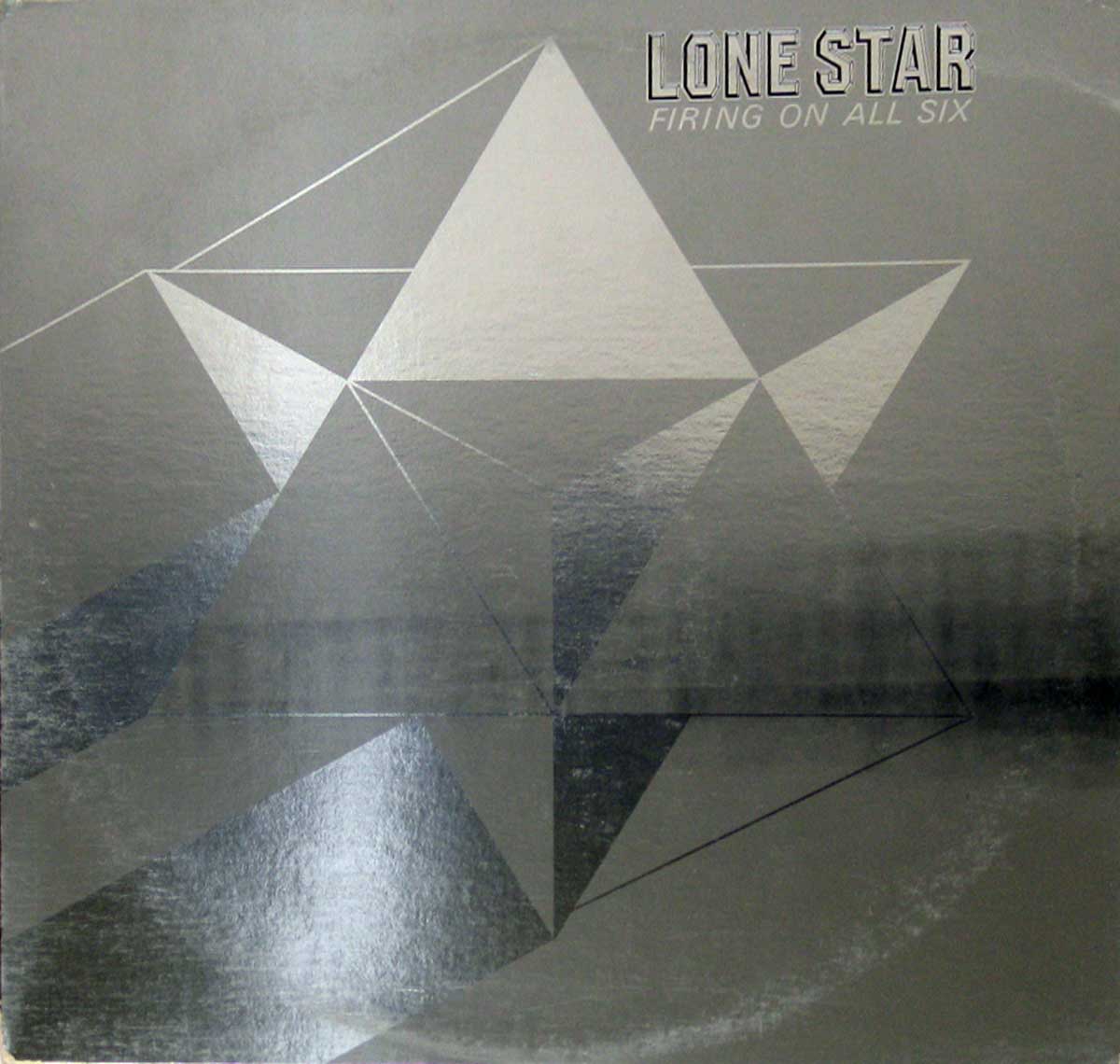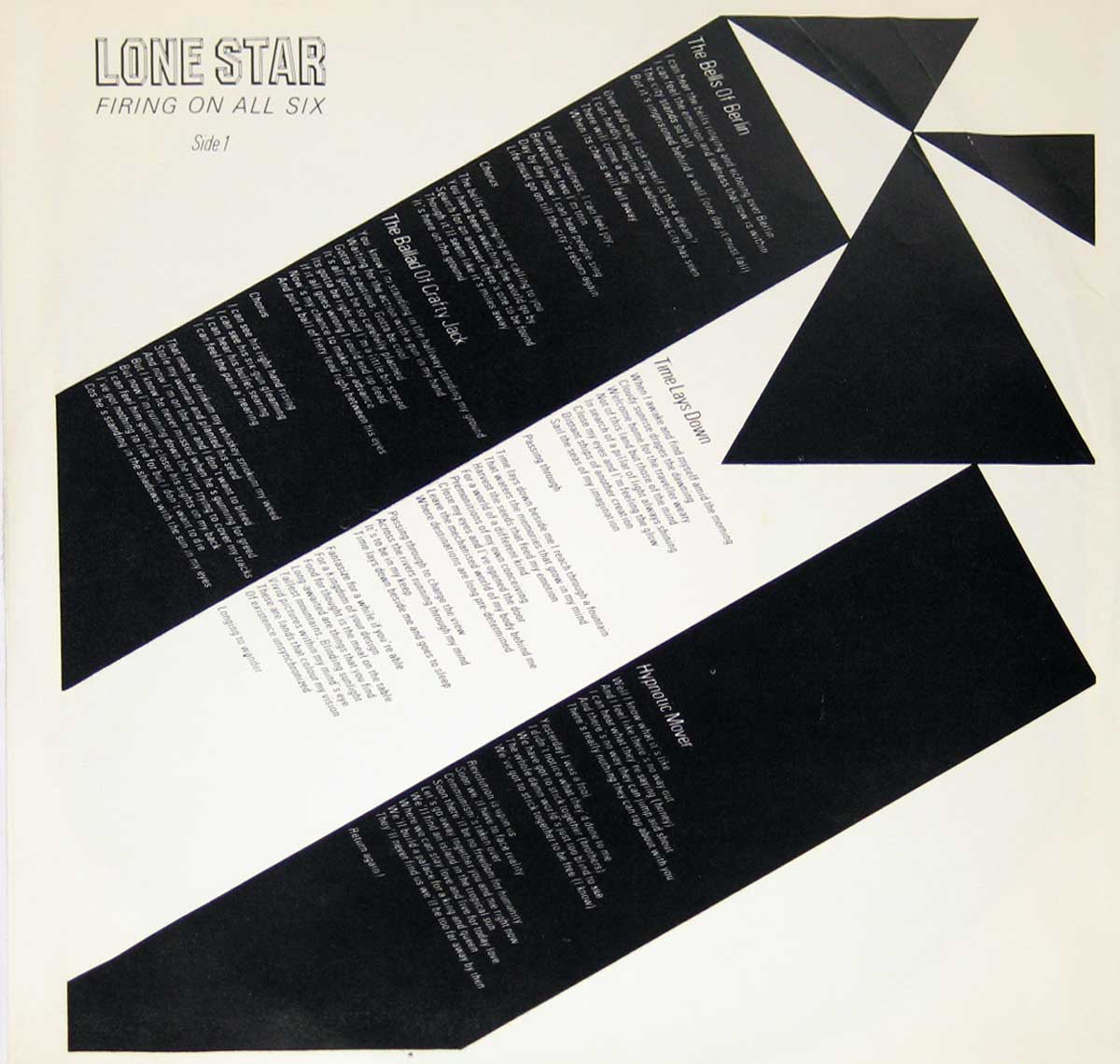 Close-up Photo of "Firing on all Six" Record Label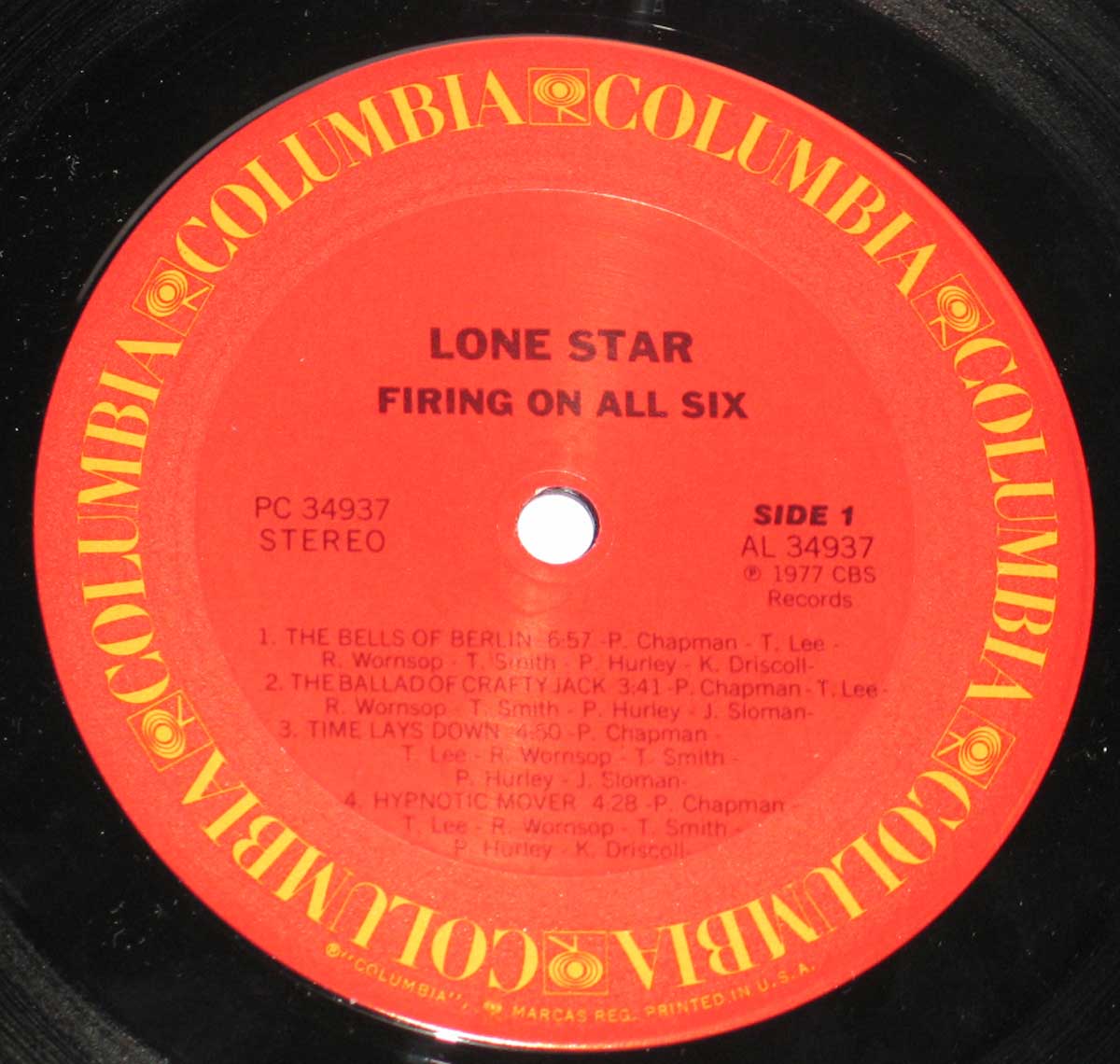 Note: the above pictures are actual photos of the album and allow you to judge the quality of cover. Slight differences in color may exist due to the use of the camera's flash.
---