---
TAPONES VISENTE - HAW-HAW - VERY RARE 12" LP VINYL ALBUM
"Haw-Haw" by Taponés Visente is a very rare and highly sought-after 12" LP vinyl album from 1984 that showcases Visente's innovative artistry, experimental approach, and thought-provoking compositions, making it a cherished gem for collectors and enthusiasts of boundary-pushing music. This web page has photos of album covers, inner sleeves, record labels together with production details, musicians and track-listing.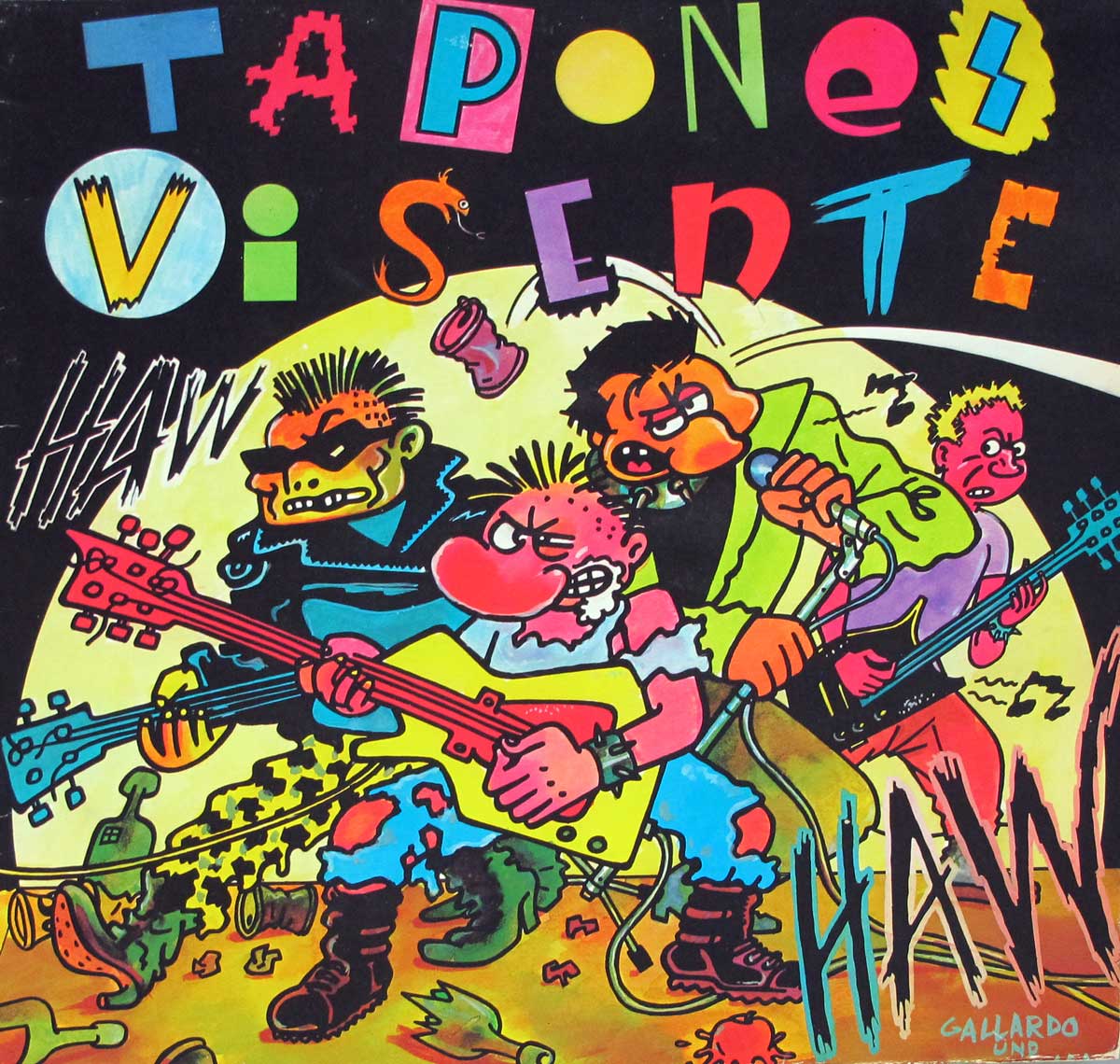 Summary: Taponés Visente's "Haw-Haw" stands as a highly sought-after and exceptionally rare 12" LP vinyl album released in 1984. This collectible gem represents a captivating fusion of diverse musical styles, showcasing Visente's innovative artistry and experimental approach. With its distinct blend of avant-garde compositions, intricate instrumentation, and thought-provoking lyrics, "Haw-Haw" serves as a testament to Visente's creative vision and serves as a cherished artifact for dedicated vinyl enthusiasts and connoisseurs of unique and boundary-pushing musical expressions.
Music Genre: Spanish Punk Rock
Album Production information:
The album: "TAPONES VISENTE - Haw-Haw" was produced by: Raul Marcos for 21 Records (Tueniguan)
Record Label: 21 Records SL 21504
Media Format: 12" LP Vinyl Stereo Gramophone Record
Total Album (Cover+Record) weight: 230 gram
Year & Country: 1984 Made in Spain
Personnel/Band Members and Musicians on: TAPONES VISENTE - Haw-Haw
Tapones Visente's Band-members, Musicians and Performers
Luigi Tapone - Vocals
Tino di Geraldo - drums, Percussion
Billi Villegas - Bass and Gaelic Pipes
Lou Kowalsky - Lead Guitar, Background Vocals
Complete Track-listing of the album "TAPONES VISENTE - Haw-Haw"
The detailed tracklist of this record "TAPONES VISENTE - Haw-Haw" is:
Track-listing Side One:

Deporte y Salud

Box
Ulele
Como Se Miente
Mama, Mama
Lupita
Track-listing Side Two:

Toma Crema

Juanito
Me Cuido
Preguntale
Mamaita
High Quality Photo of Album Front Cover "TAPONES VISENTE - Haw-Haw"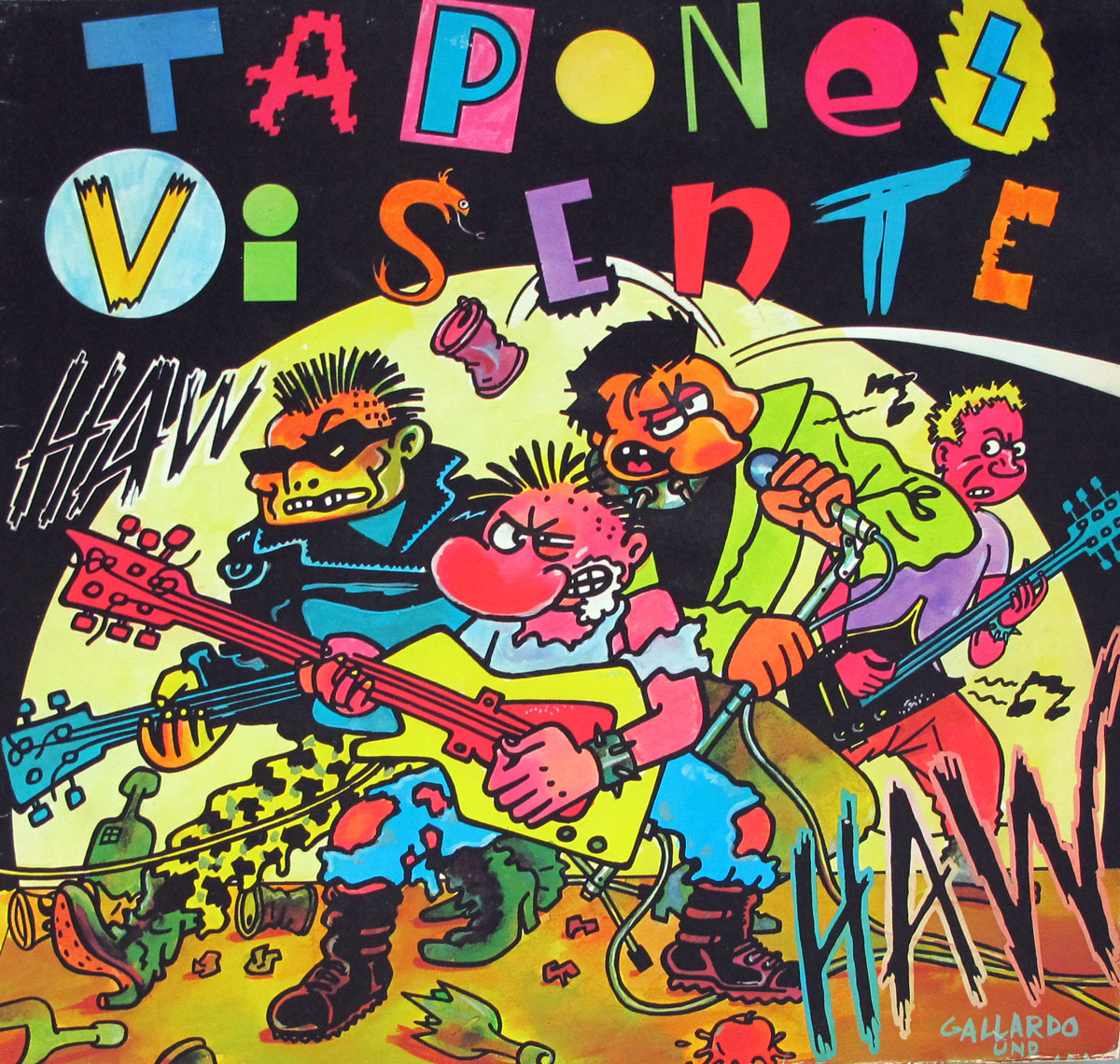 Album Back Cover Photo of "TAPONES VISENTE - Haw-Haw"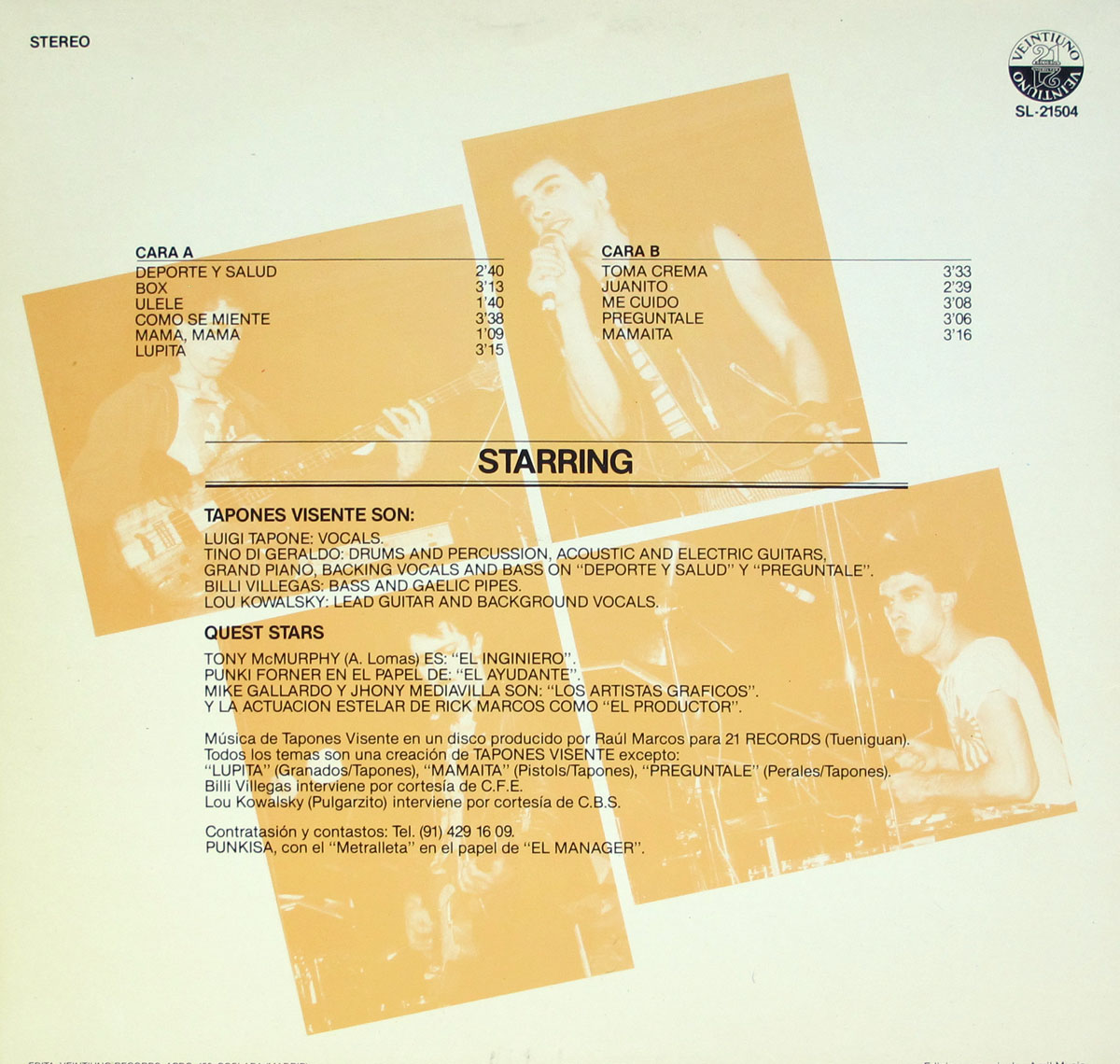 Photo of "TAPONES VISENTE - Haw-Haw" Record Label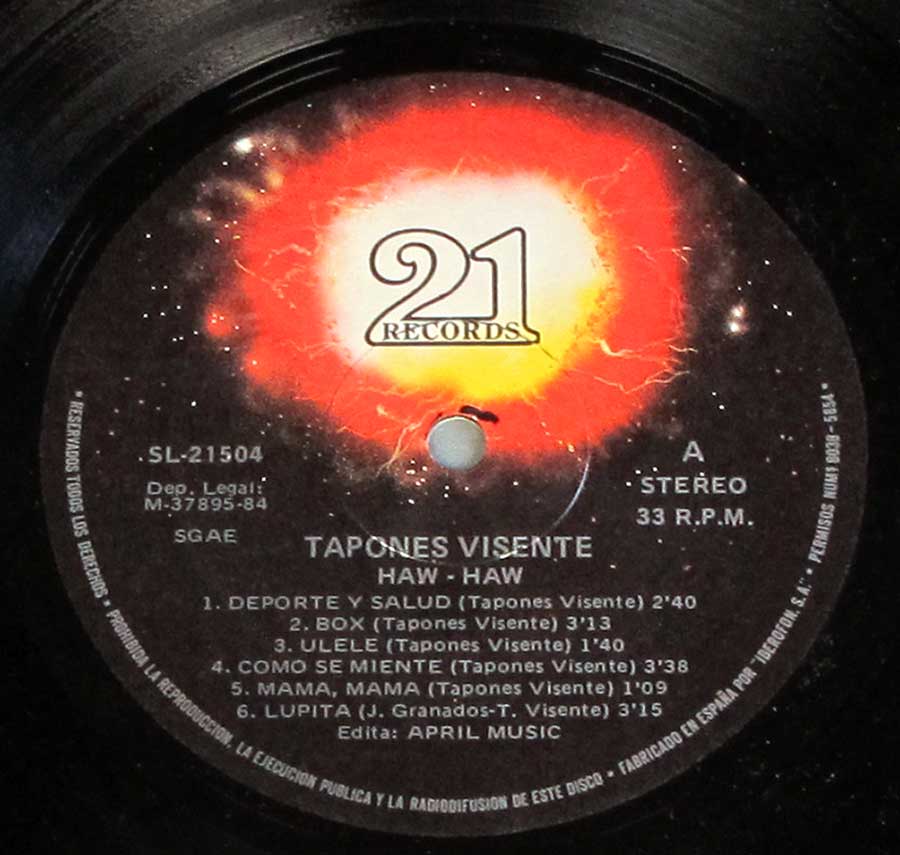 Note: The images on this page are photos of the actual album. Slight differences in color may exist due to the use of the camera's flash. Images can be zoomed in/out ( eg pinch with your fingers on a tablet or smartphone )
---