---
DAMIEN - STOP THIS WAR - Heavy Metal USA 12" LP
"Stop This War" is the second studio album by the American Heavy Metal band "DAMIEN" from Toledo, Ohio. This web-page has hi-res photos of the album covers, record label and a detailed description.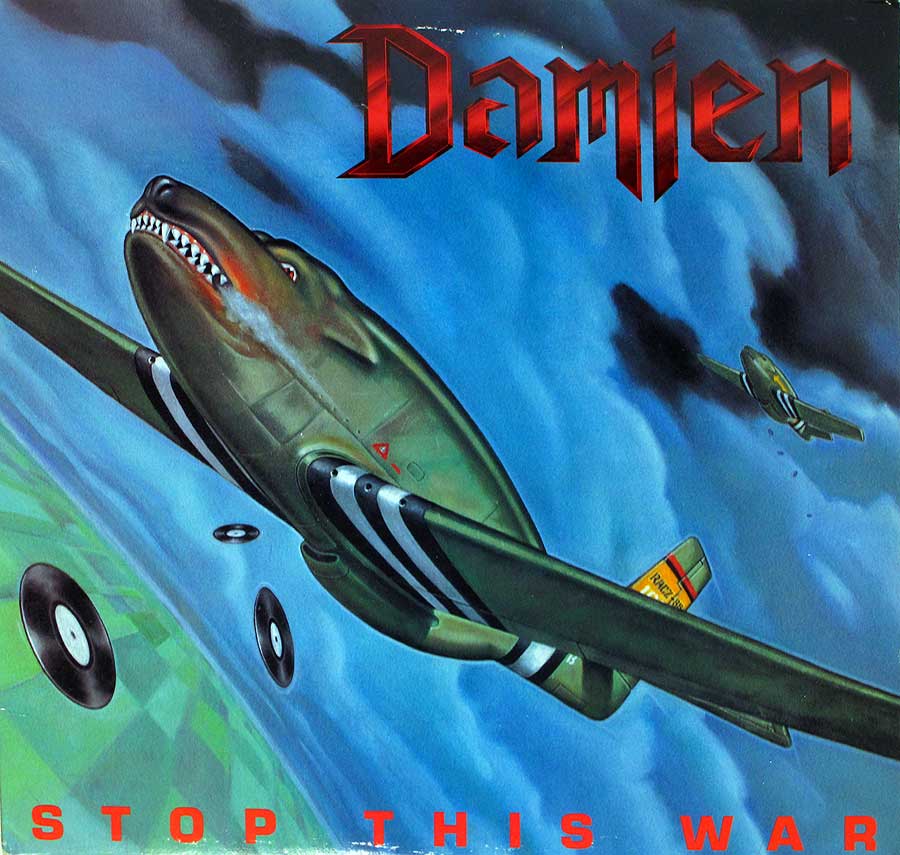 Album Production Information:

The album: "DAMIEN - Stop This War" was produced by: Damien and David Preschel, Hittage Music, Swordfire Music

Label Information:

Mondo Music MML 32886 / Select Records

Media Format:

12" Vinyl Stereo Gramophone Record
Total Album (Cover+Record) weight: 230 gram

Year & Country:

1989 Made in USA
Personnel/Band Members and Musicians on: DAMIEN - Stop This War
Band-members, Musicians and Performers
Randy "Wolf" Mikelson - Lead Vocals
Chuck Stohl - Guitars
Fritz Adamshick - Guitar, Vocals
Johnny "Evil" Cappeletty - Drums
Kevin "Killer" Kekes - Bass
Track Listing of: "DAMIEN - Stop This War"
The Songs/tracks on "DAMIEN - Stop This War" are
Stop This War 04:56
Break Out 03:37
Rising Dawn 05:25
Matilda 04:05
30 St. Clair 02:52
Stormwind 04:56
Warlord 03:02
Always In Lust 04:37
The Priests Are Coming 04:39
Corpse Grinder 03:07a
High Resolution & Quality Photo Gallery of DAMIEN - Stop This War
Front Cover Photo Of DAMIEN - Stop This War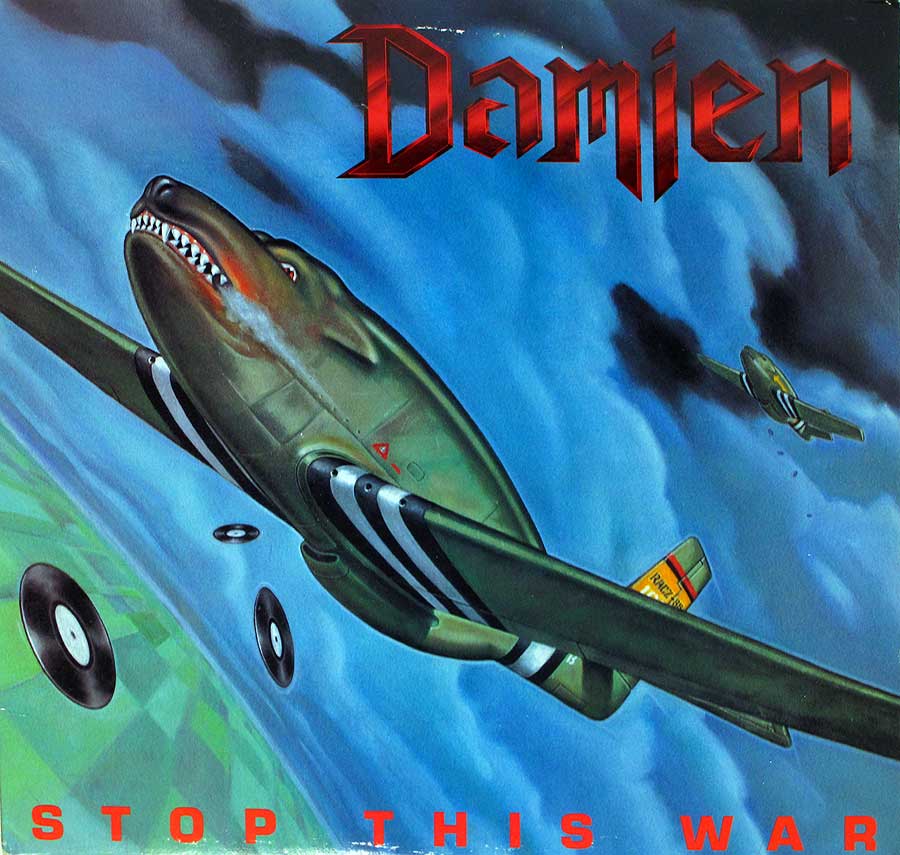 Photo of album back cover DAMIEN - Stop This War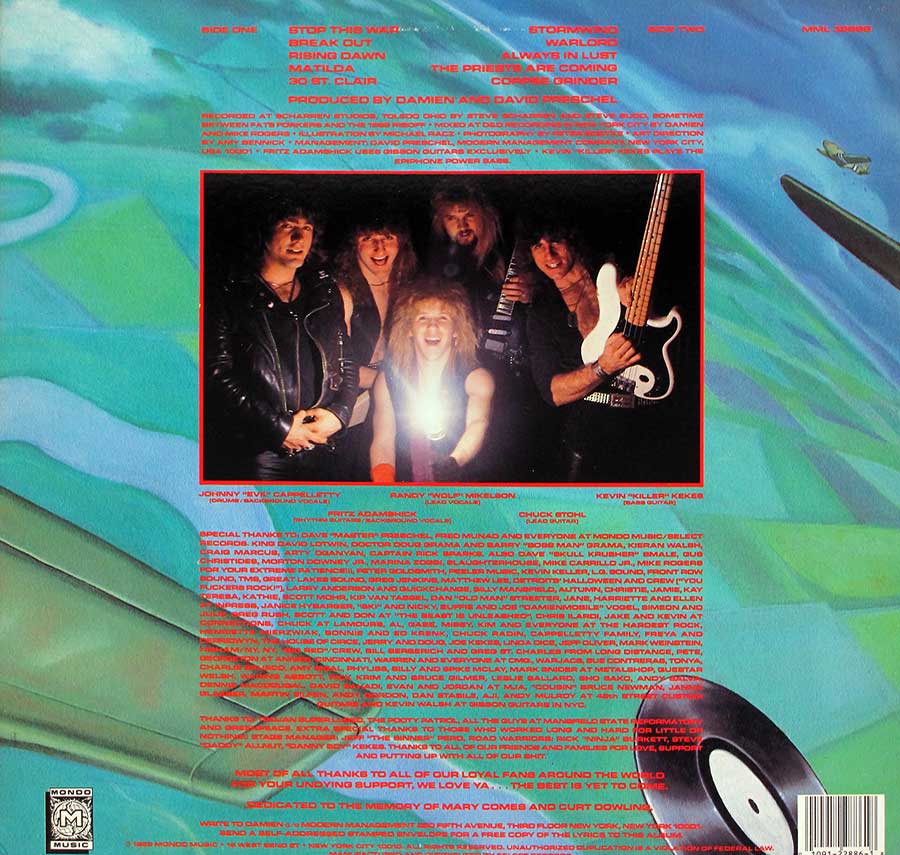 Close-up photo of "Mondo Music" record's label DAMIEN - Stop This War