---
The CULT - DREAMTIME Genuine UK Release 12" 2LP VINYL Album
Dreamtime is the debut studio album by The Cult. Released on September 10, 1984.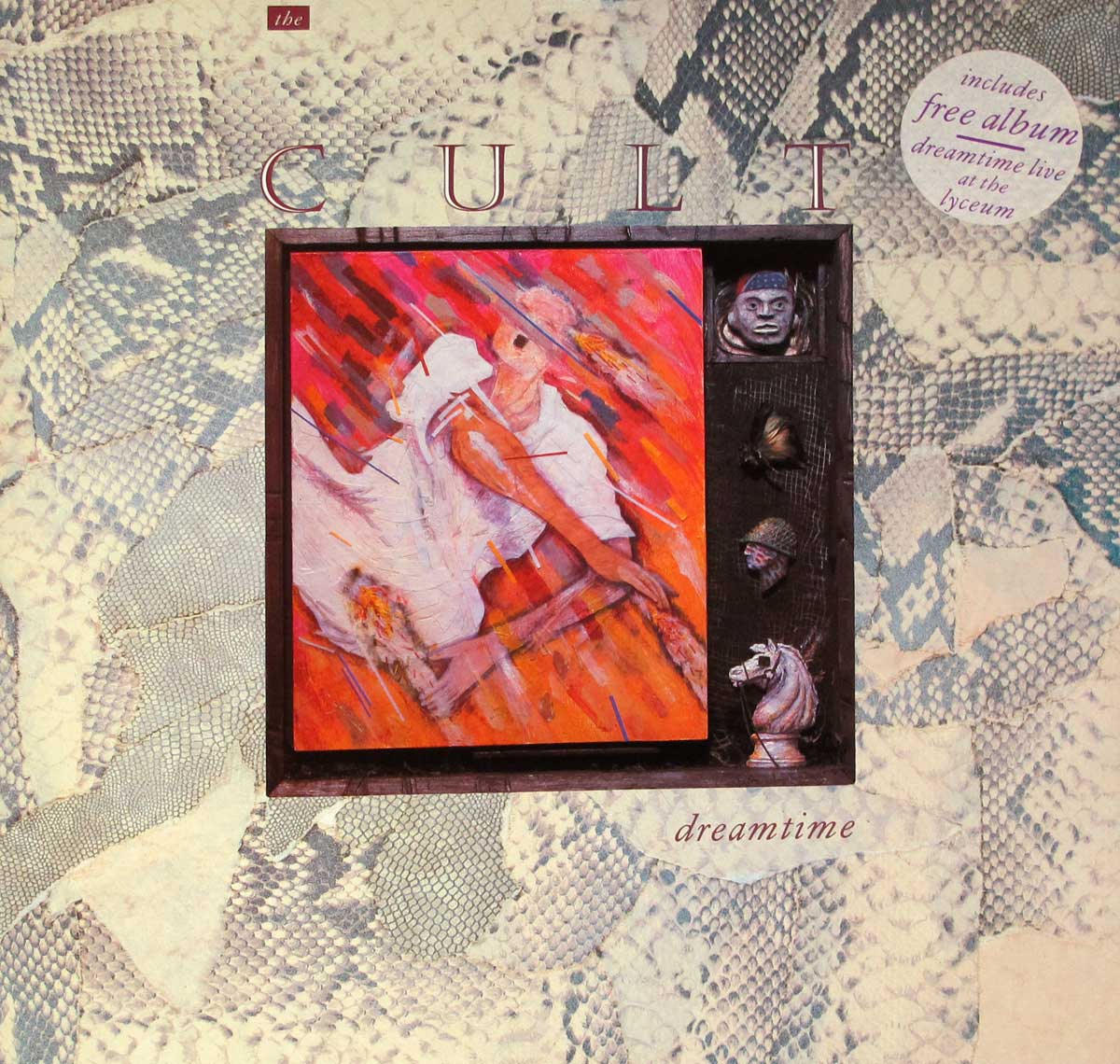 Collectors information & Description:
This album "CULT - Dreamtime" includes the original custom inner sleeve with album details, complete lyrics of all songs by and artwork/photos
Music Genre:

Post Punk Rock, Pop, New Wave
Album
Production information:

The album: "CULT - Dreamtime" was produced by: John Brand

Sound/Recording Engineer(s): John Brand

This album was recorded at: Rockfield Studios, Wales in April 1984

Mixed at Eel Pie Studios, Twickenham, from 16 to 24 April 1984,

Album cover photography: Paul Venning, Paul Cox

Label Information:

Beggars Banquet BEGA 57

Media Format:

12" LP Vinyl Stereo Gramophone Record
Total Album (Cover+Record) weight: 460 gram

Year & Country:

1984 UK
Personnel/Band Members and Musicians on: CULT - Dreamtime
Band-members, Musicians and Performers
Ian Astbury - Vocals
Billy Duffy - Guitar
Nigel Preston - Drums and Percussion
Jamie Stewart - Bass
Complete Track-listing of the album "CULT - Dreamtime"
The detailed tracklist of this record "CULT - Dreamtime" is:
Track-listing Side One:
Horse Nation
Spiritwalker
83rd Dream
Butterflies
Go West
Track-listing Side Two:

Gimmick

a Flower in the Desert
Dreamtime
Rider on the Snow
Bad Medicine Waltz
High Quality Photo of Album Front Cover "CULT - Dreamtime"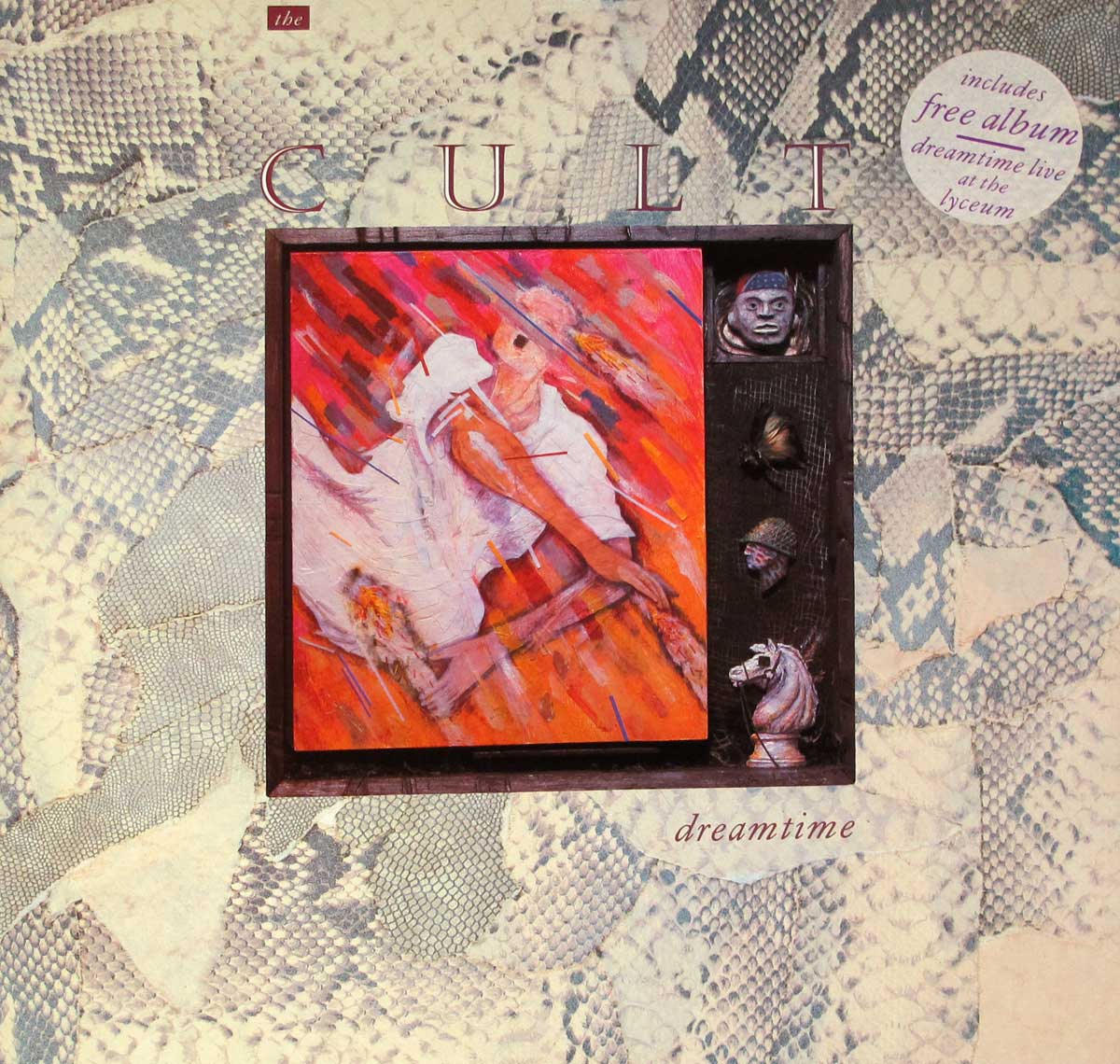 Album Back Cover Photo of "CULT - Dreamtime"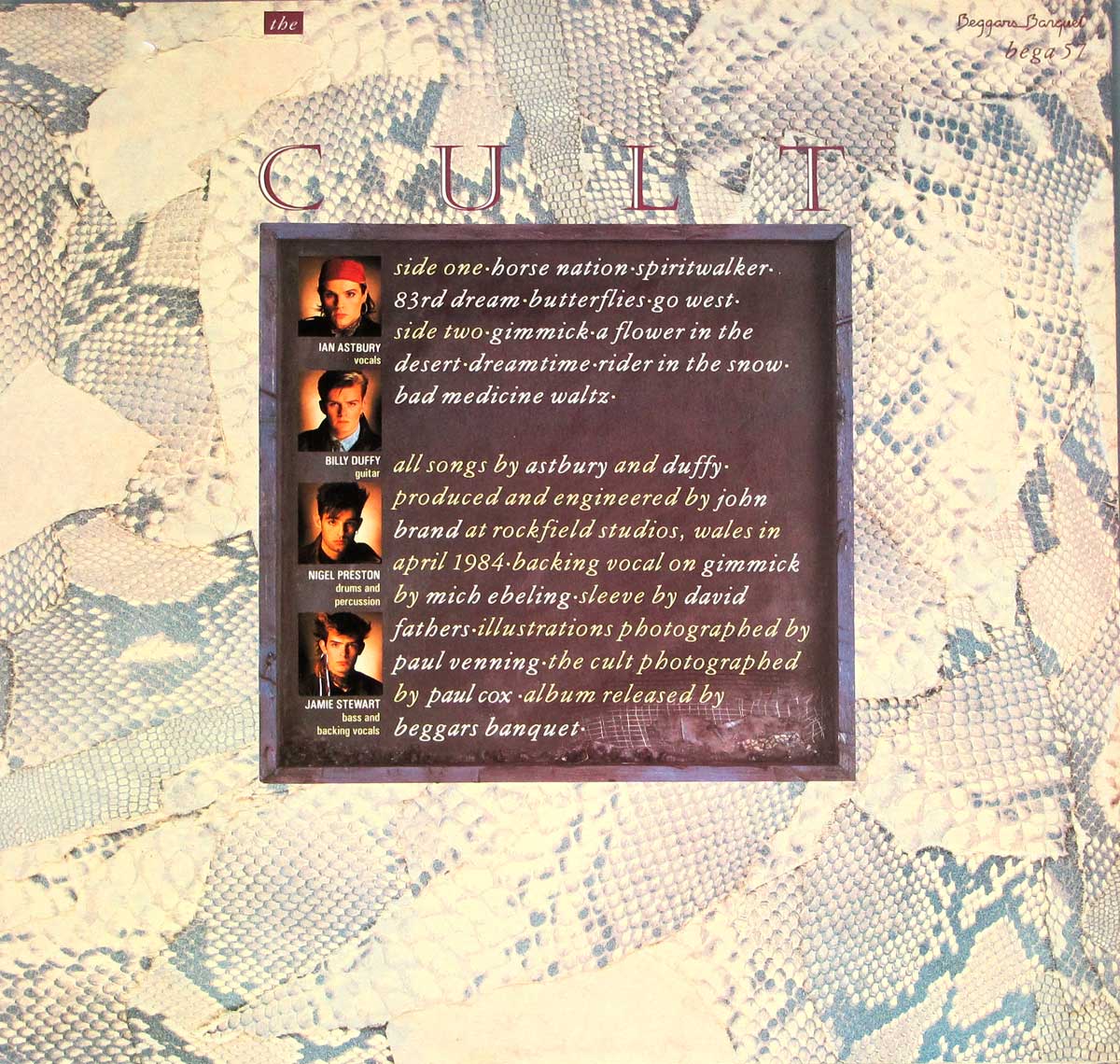 Inner Sleeve of "CULT - Dreamtime" Album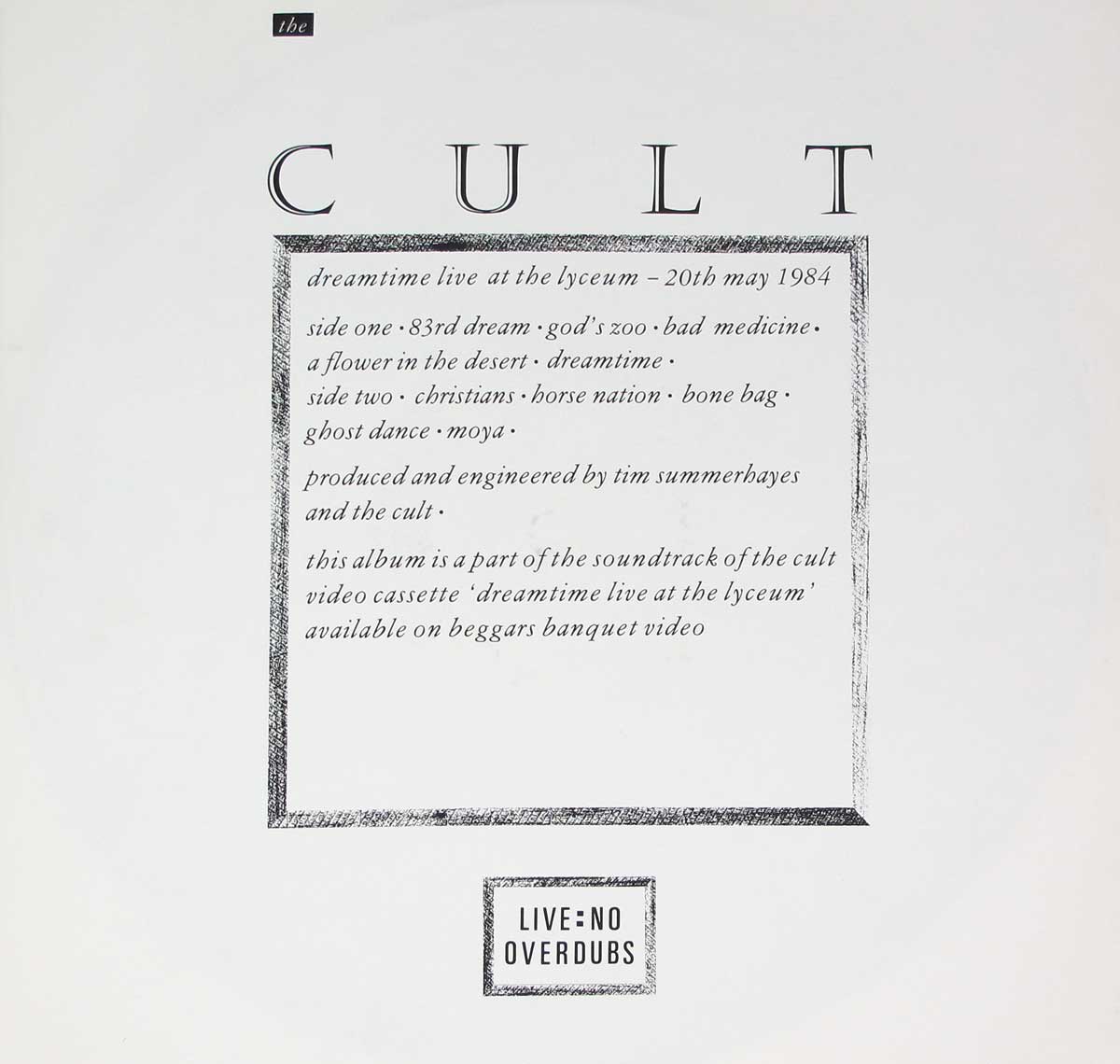 Photo of "CULT - Dreamtime" Album's Inner Sleeve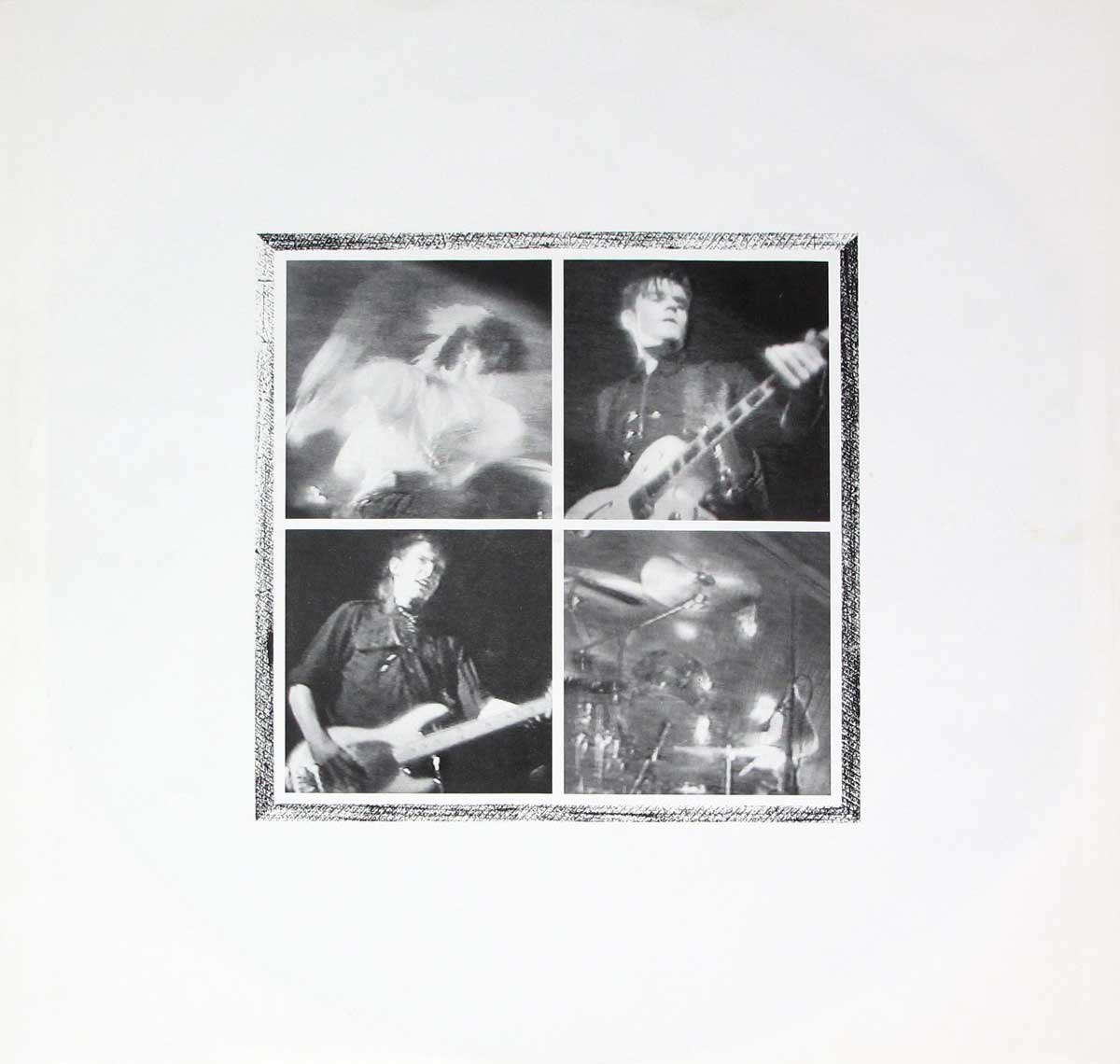 Close-up Photo of "CULT - Dreamtime" Record Label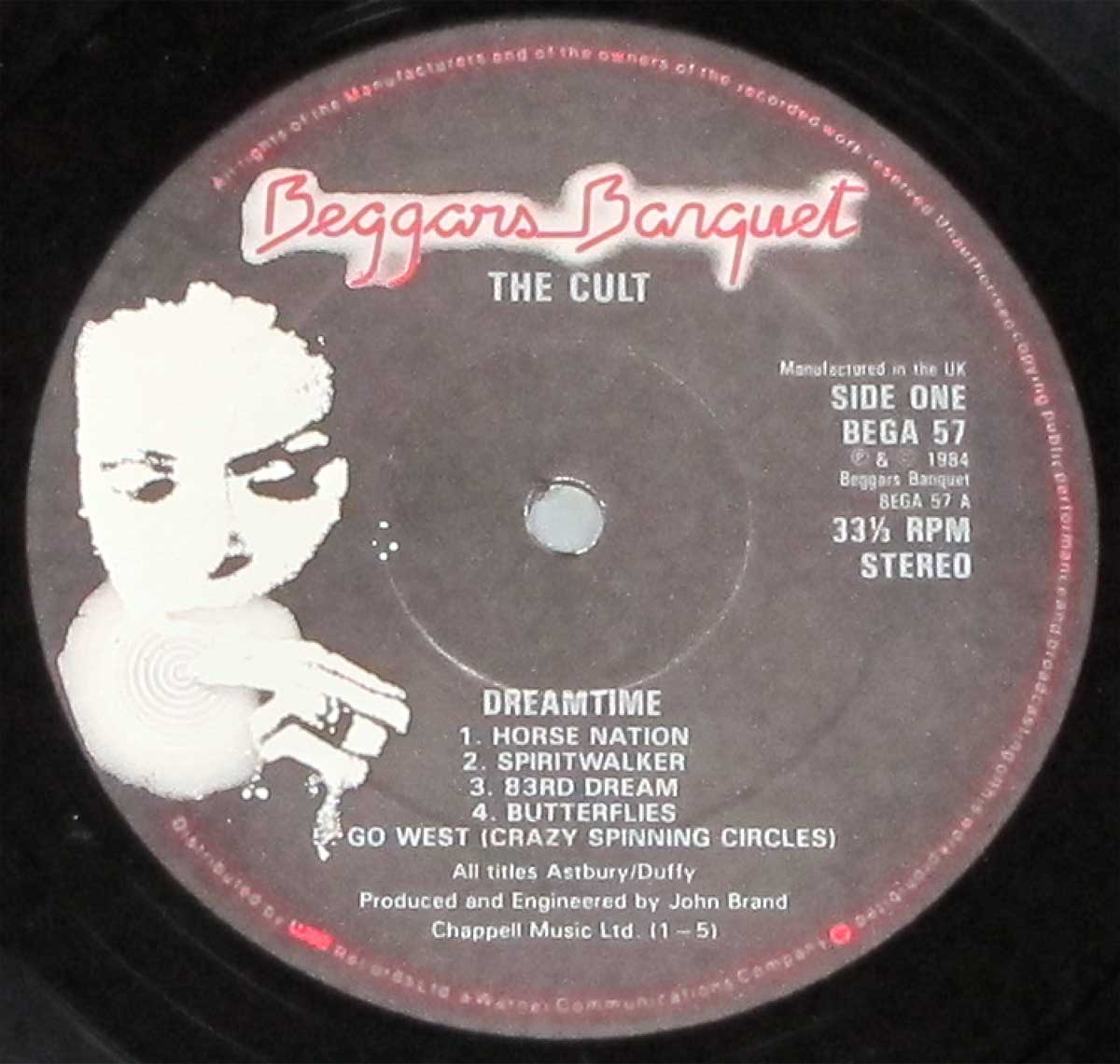 Note: The images on this page are photos of the actual album. Slight differences in color may exist due to the use of the camera's flash.
---