---
HACK HACK - Despite Amputations 12" MINI-LP ALBUM VINYL
This album "Despite Amputations" is the first and only record released by this post-punk band. This web page has photos of album covers, inner sleeves, record labels together with production details, musicians and track-listing.
"Hack Hack" is an alternative rock ( Post-Punk, Goth Rock ) band from London, England and has been active from 1982 until 1983. The band-members included: Wayne Charlton, singer; Matthew Stokoe, guitar; Mark Whitely, bass and piano; Al Cole, drums. "Hack Hack" has released one official 12" Mini-LP "Despite Amputations".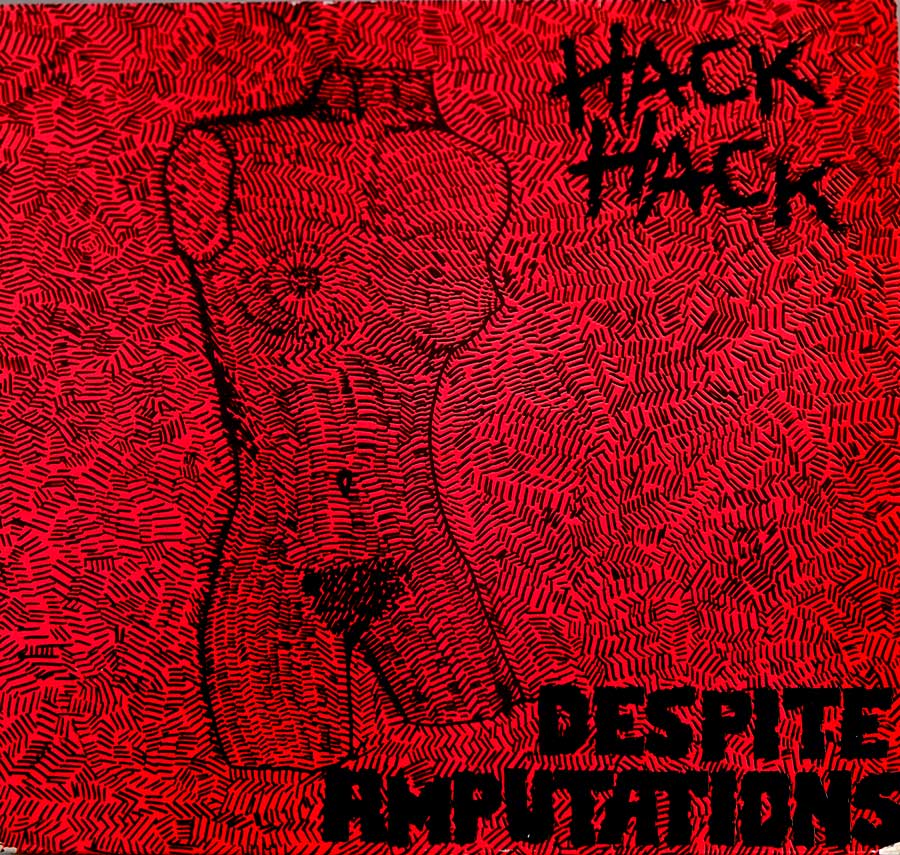 Music Genre:

Post-Punk, Rock, Indie

Album Production Information:

The album: "HACK HACK – Despite Amputations" was produced by: NG

Sound/Recording Engineer(s): Graeme Holdaway

This album was recorded at: Decibel

Record Label Information:

SHOUT MX 002

Media Format:

12" LP Vinyl Stereo Gramophone Record
Total Album (Cover+Record) weight: 230 gram

Year & Country:

1983 Made in UK
Personnel/Band Members and Musicians on: HACK HACK – Despite Amputations
Band-members, Musicians and Performers
Bass, Piano – Whitely
Drums – Ng
Guitar – Matt
Vocals – Wayne
Complete Track-listing of the album "HACK HACK – Despite Amputations"
The detailed tracklist of this record "HACK HACK – Despite Amputations" is:
Track-listing Side One:

Monster Ash-Tray Man

Chambermaid
Door Slam
Track-listing Side Two:

Ride A Horse

Run In To Me
Hymn For The Discontented
HACK HACK – Despite Amputations High Resolution & Quality Photos
Front Cover Photo Of HACK HACK – Despite Amputations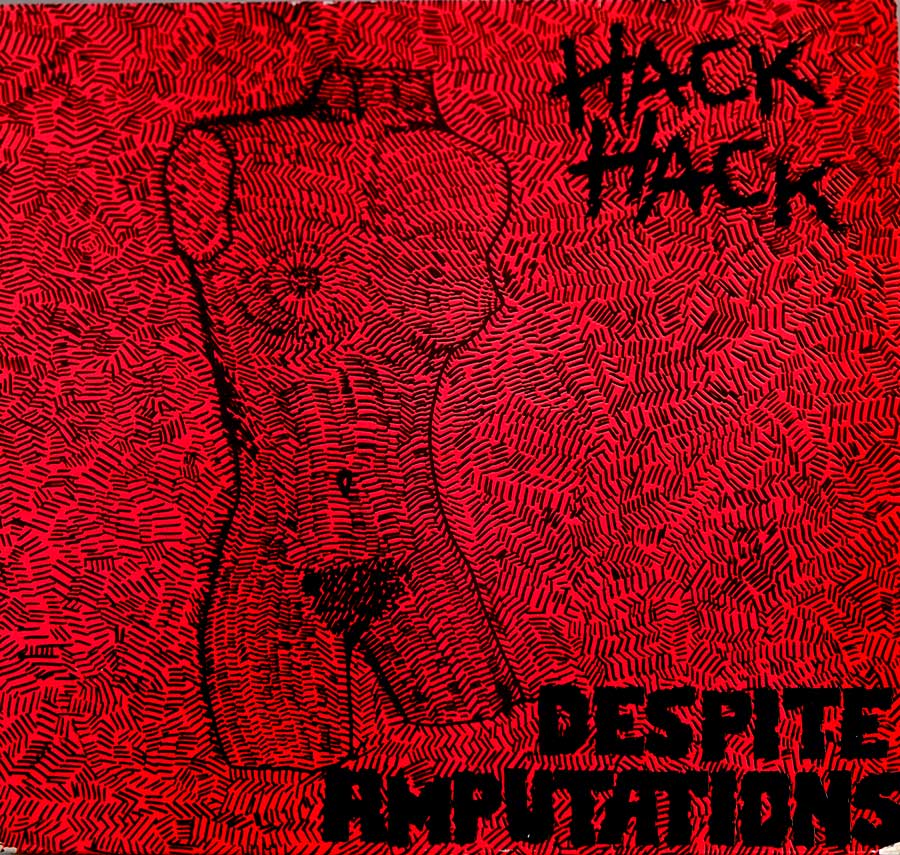 Note: The images on this page are photos of the actual album. Slight differences in color may exist due to the use of the camera's flash. Images can be zoomed in/out ( eg pinch with your fingers on a tablet or smartphone )
Photo Of The Back Cover HACK HACK – Despite Amputations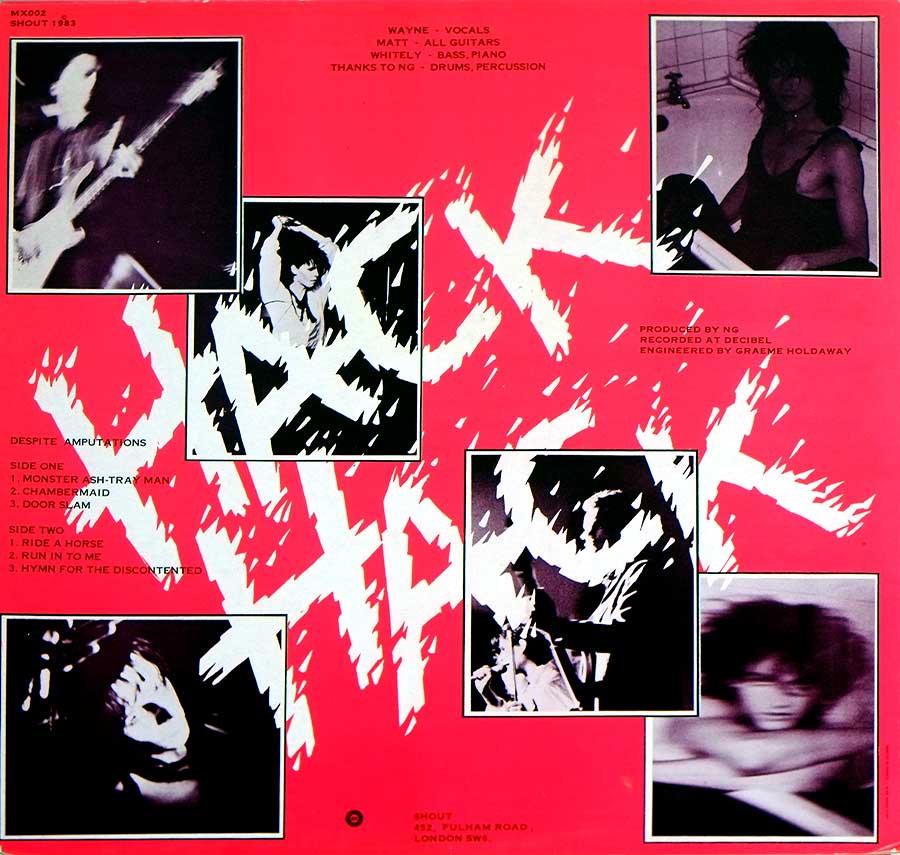 Close up of record's label HACK HACK – Despite Amputations Side One: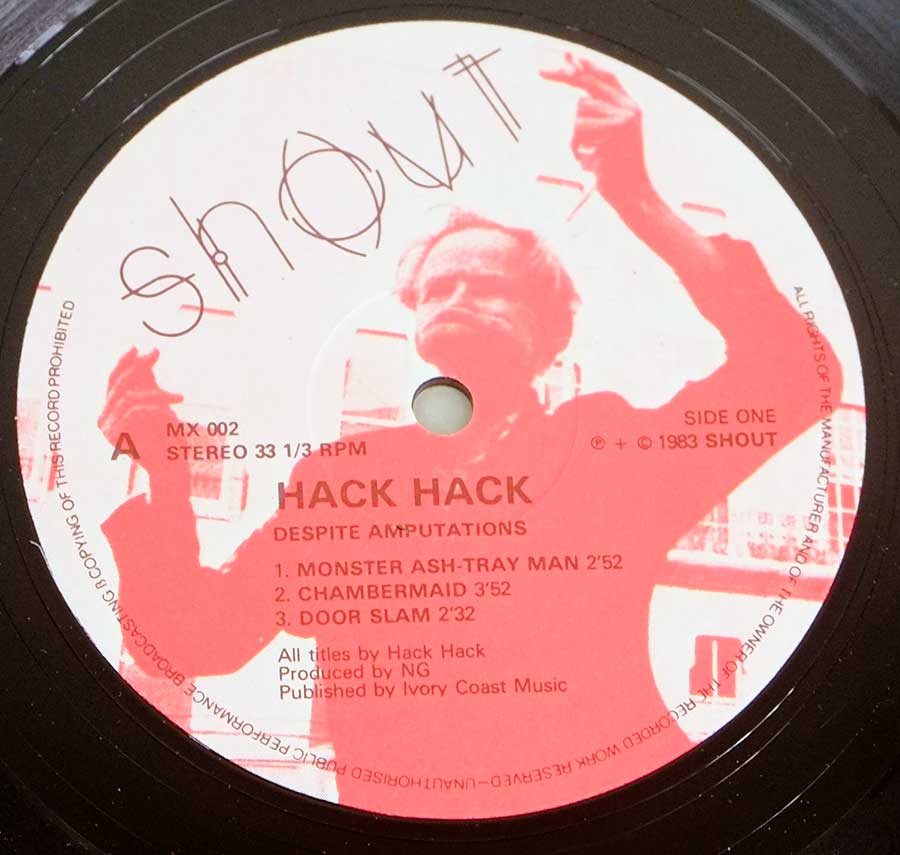 Close up of record's label HACK HACK – Despite Amputations Side Two: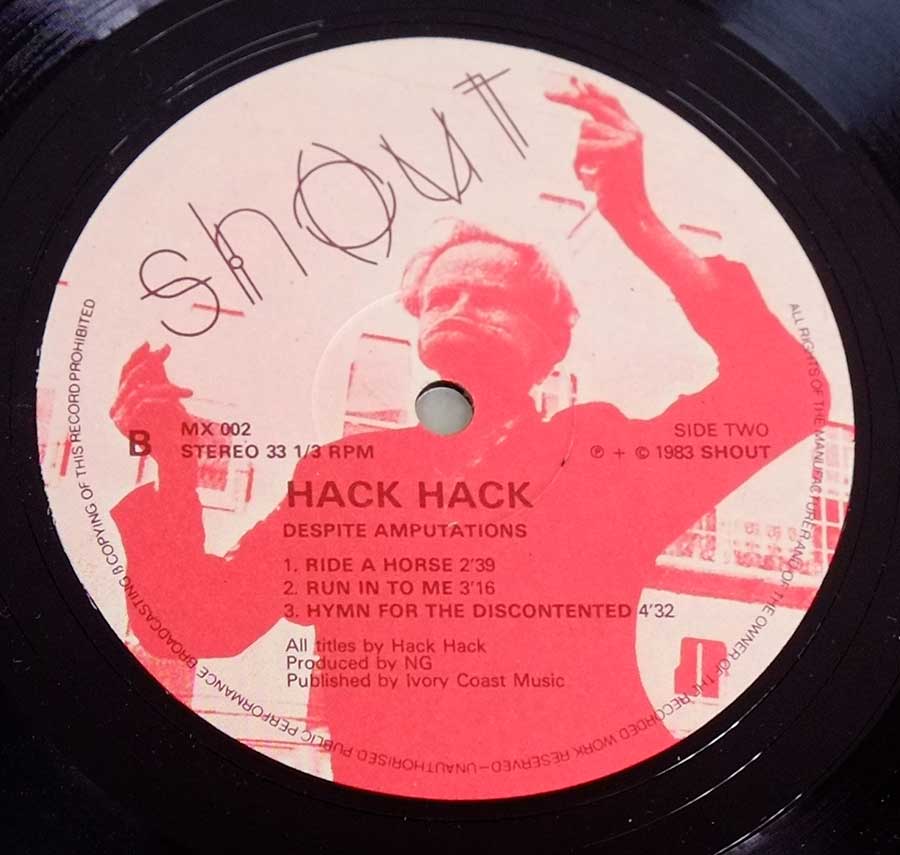 ---