---
SHOGUN - 31 DAYS - british heavy metal NWOBHM 12" LP VINYL ALBUM
SHOGUN is a NWOBHM band created from a couple of ex-Tokyo Blade band. This album is entitled "31 Days" because that's how long they were given to start and finish it.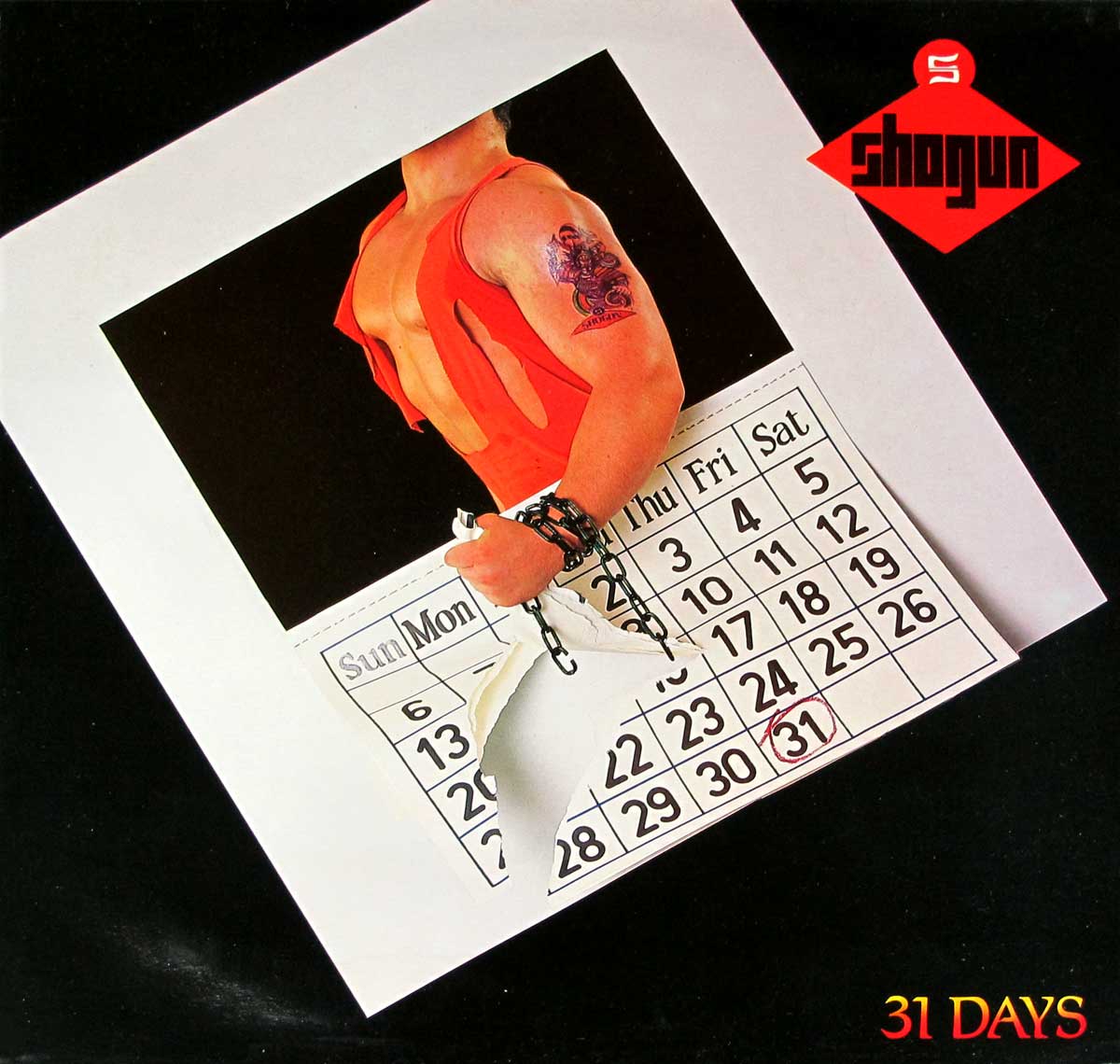 Album Description & Collectors information:
Music Genre:

Hard Rock / Heavy Metal

Album Production Information:

The album: "SHOGUN - 31 Days" was produced by: Steve Tatler

Sound/Recording Engineer(s): Steve Mann

Album cover design: Brian Burrows

Album cover photography: Michael Gregory, Ray Palmer

Record Label Information:

JET Records 460756

Media Format:

12" LP Vinyl Stereo Gramophone Record
Total Album (Cover+Record) weight: 230 gram

Year & Country:

1987 Made in Holland
Personnel/Band Members and Musicians on: SHOGUN - 31 Days
Band-members, Musicians and Performers
Alan Marsh - Vocals
Tony Moore - Keyboards
Andy Wrighton - Bass
Danny Gwilym - Guitars
Toby Martin . Guitars
Complete Track-listing of the album "SHOGUN - 31 Days"
The detailed tracklist of this record "SHOGUN - 31 Days" is:
Track-listing Side One:

Cloak and Dagger

Shock to the Heart
Voices from the Heart
You Are What You Are
Love is a game
Track-listing Side Two:

Cold Truth

If Tomorrow Comes
Can't Live Without Your Love
First Time
Out of Love Again
High Quality Photo of Album Front Cover "SHOGUN - 31 Days"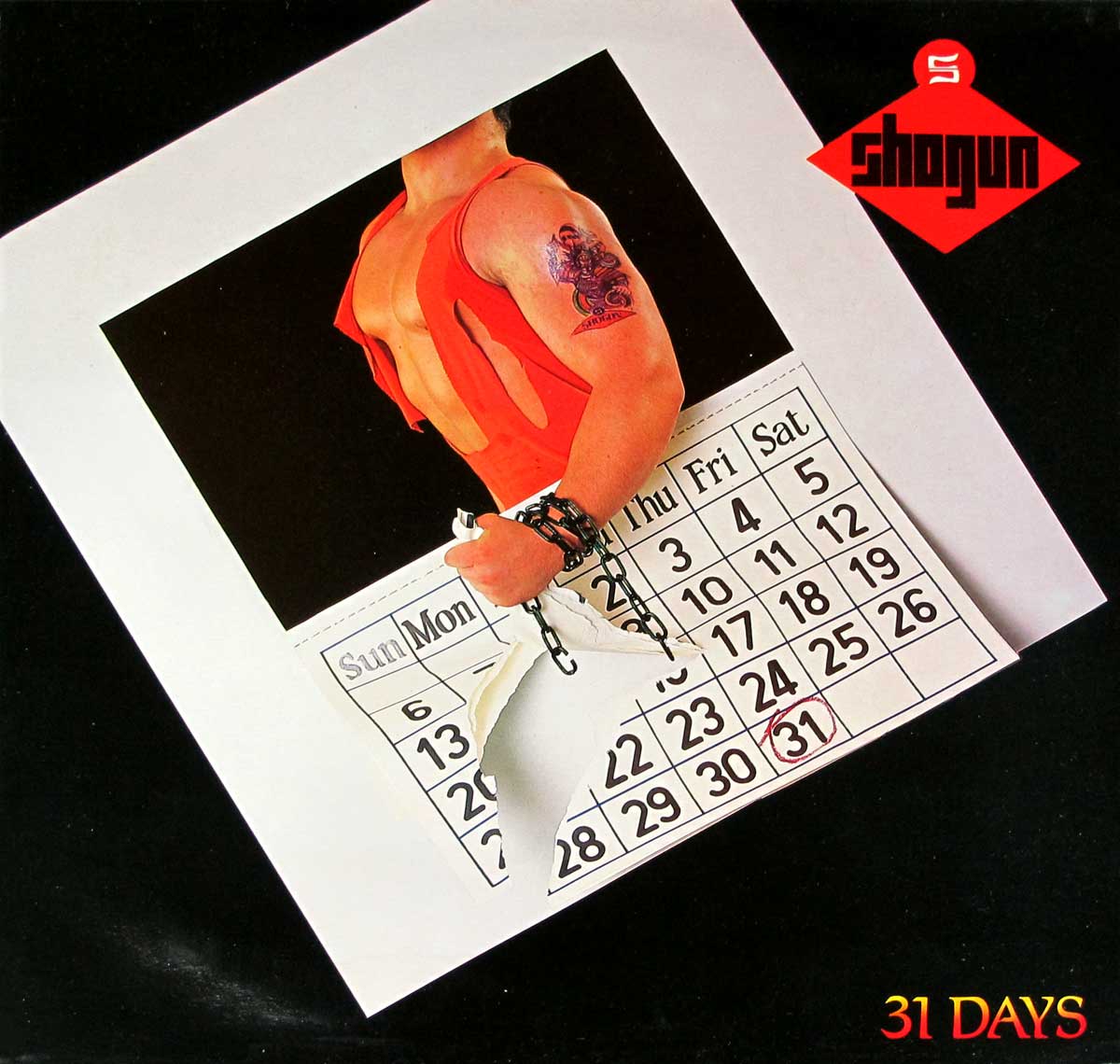 Album Back Cover Photo of "SHOGUN - 31 Days"
Close-up Photo of "SHOGUN - 31 Days" 12" JET Record Label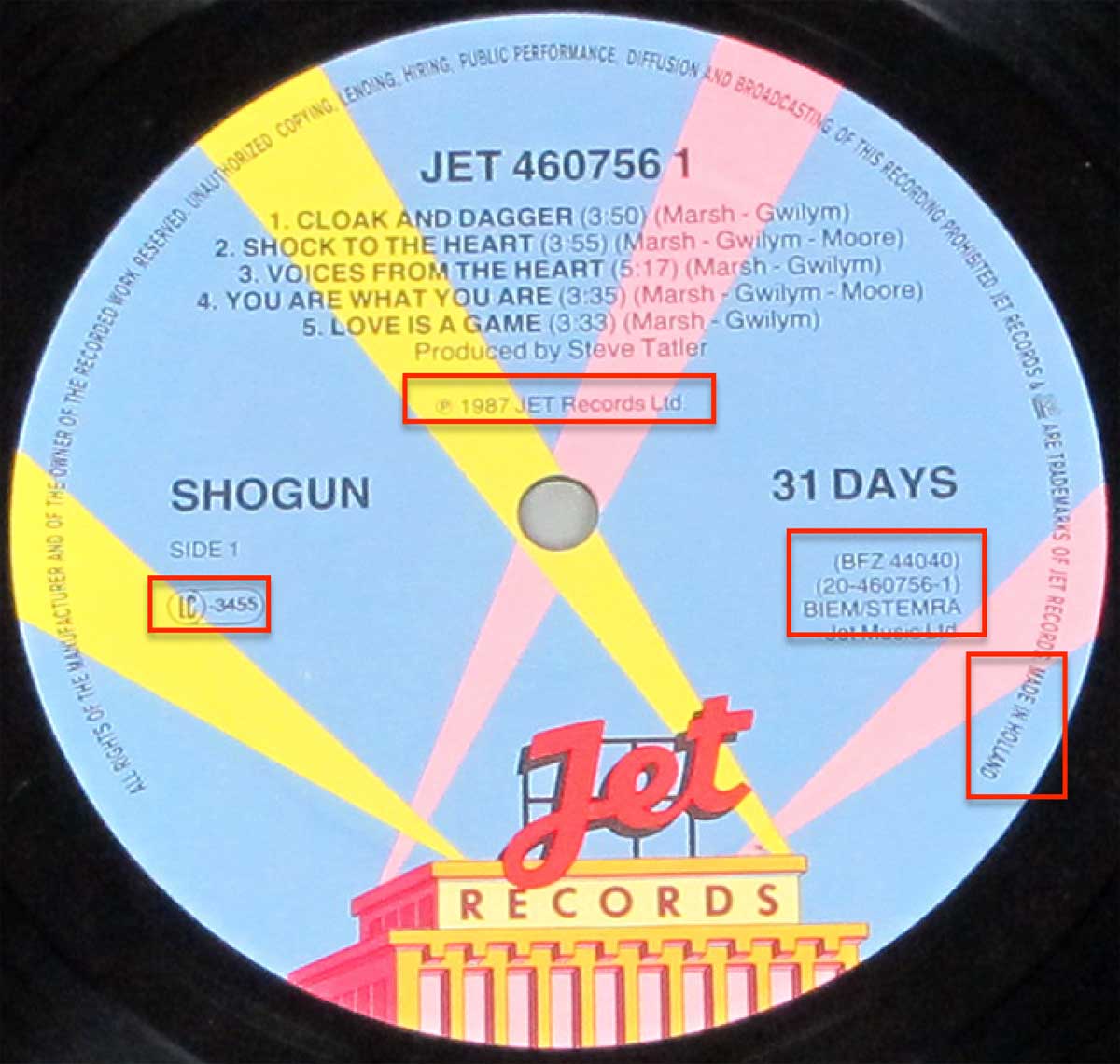 Note: The images on this page are photos of the actual album. Slight differences in color may exist due to the use of the camera's flash.