---
Quartz Against All Odds 12" vinyl LP Album
"Against All Ods" is the third official full-length album released by the British Heavy Metal band (NWOBHM) Quartz.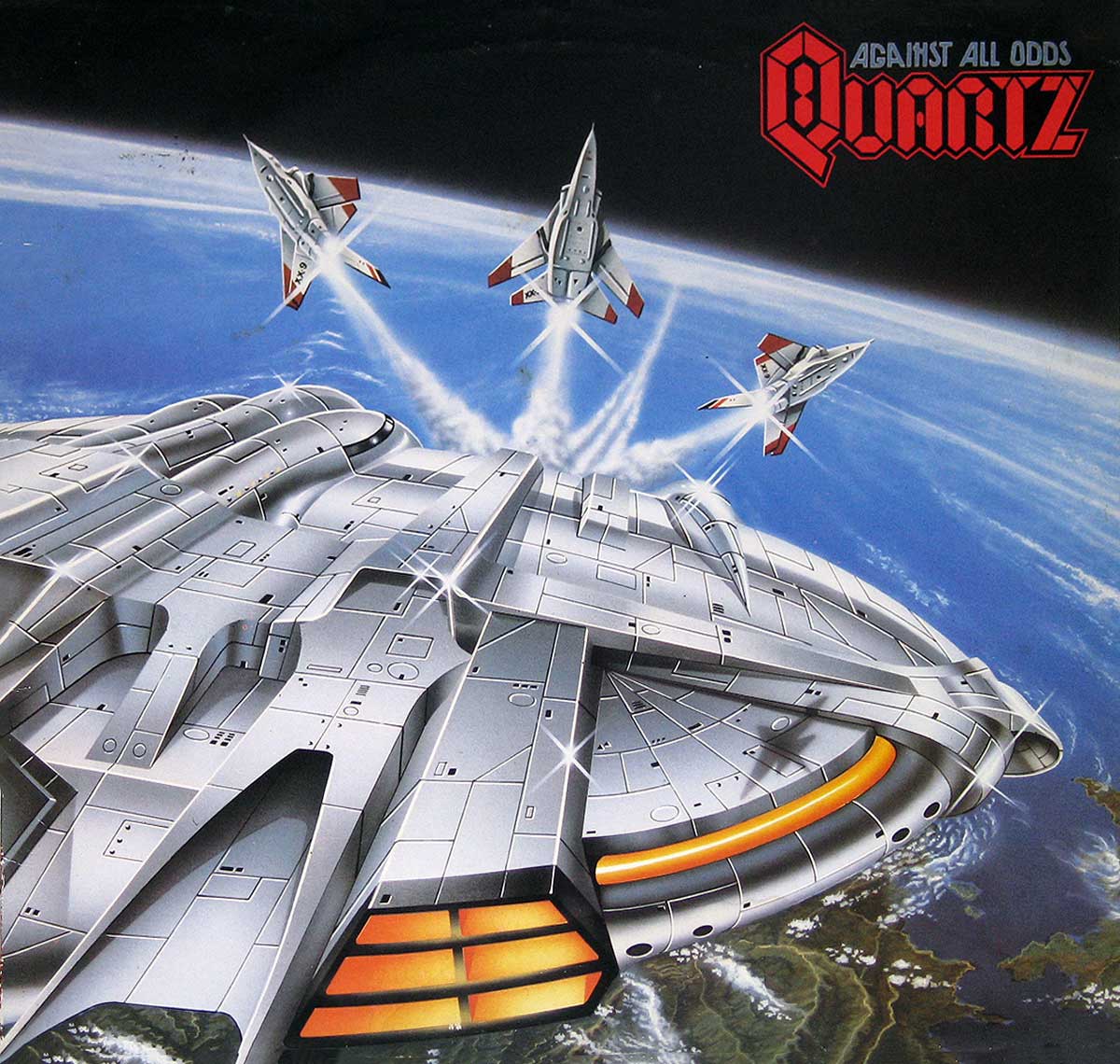 Music Genre:

Heavy Metal, NWOBHM

Album
Production information:

Produced by Quartz and Robin George

Robin George - Producer, Guitarist, during the early 1980's George has been producing albums for heavy metal bands like "Diamond Head", "Witchfinder General" and "Quartz". From 1985 until 1986 he has been guitarist with the Irish Hard Rock/Heavy Metal band "Thin Lizzy".

Record Label Information:

Heavy Metal Records HMR LP 9

Media Format:

12" Vinyl LP Gramophone Record
Album weight: 200 gram

Year and Country:

1983 Made in England
Band Members and Musicians on: Quartz Against All Odds
Track Listing of: Quartz Against All Odds
The Song/tracks on "Quartz Against All Odds" are
Side One:

Just Another Man

Madman
Too Hot To Handle
Hard Road
Tell Me Why
Side Two:

The Wake

Buried Alive
Silver Wheels
Love Them and Run
Avalon
It's Hell Living Without You
Album cover photos of : Quartz Against All Odds
Photo of Front Cover Quartz Against All Odds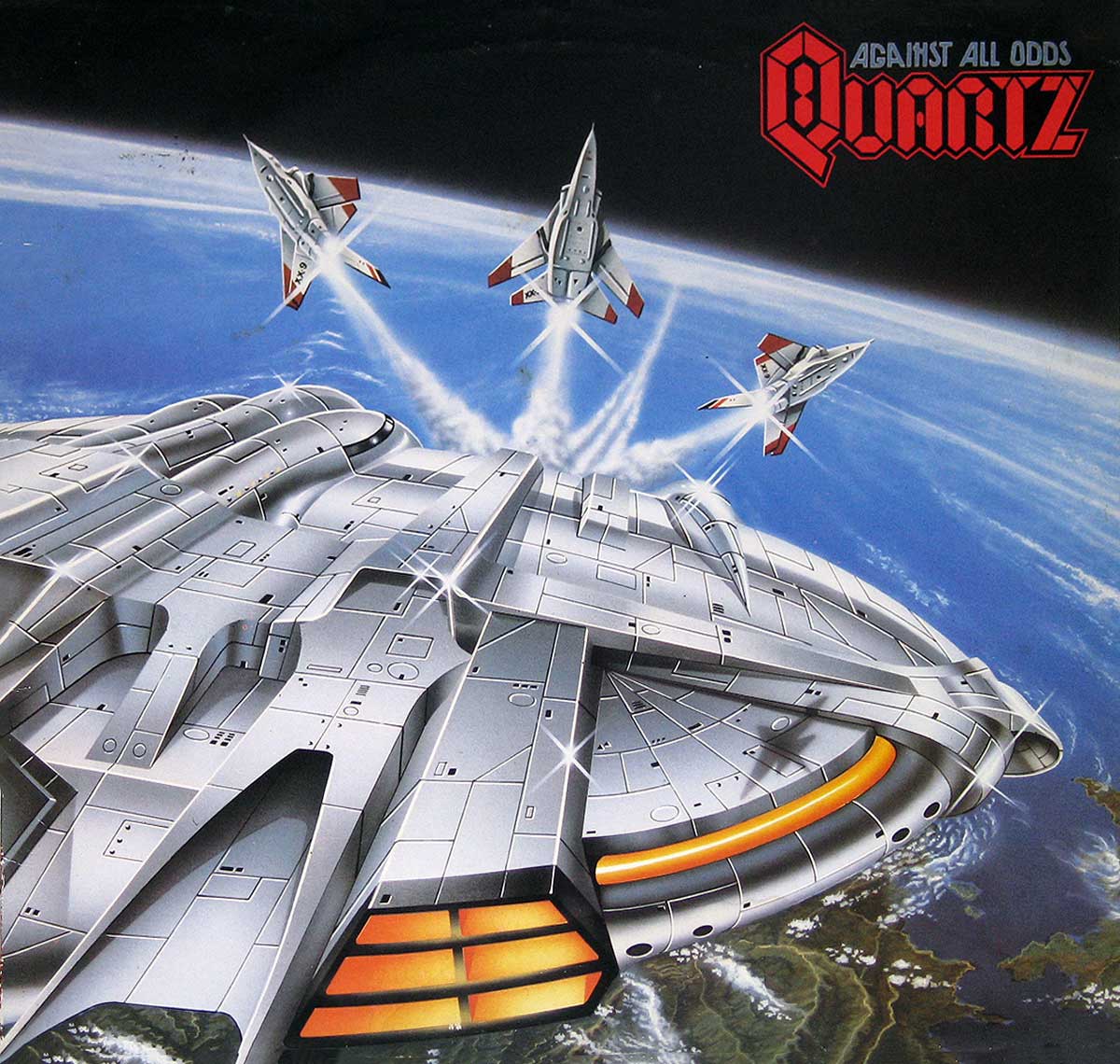 Photo of Album's Back Cover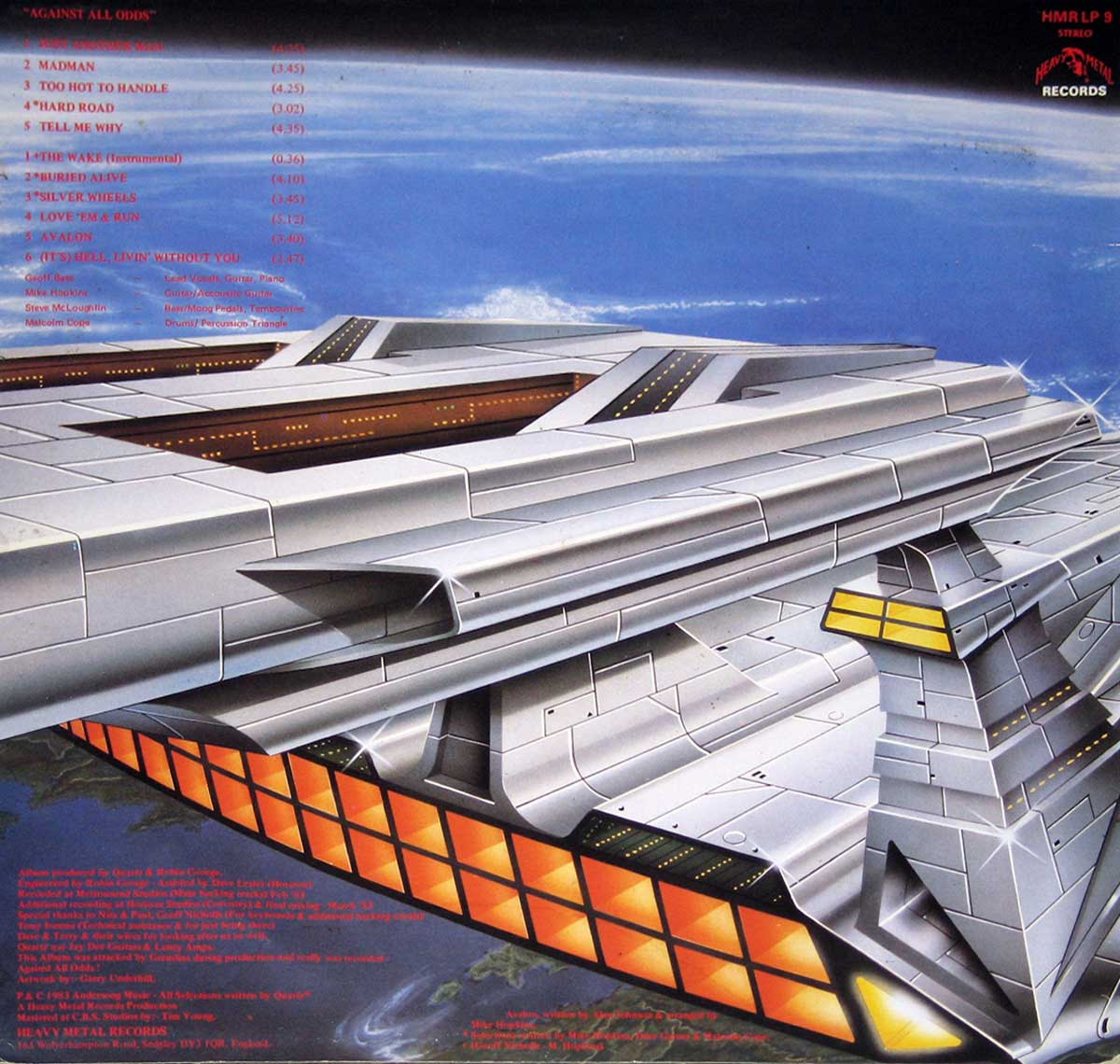 Close-up Photo of the "Heavy Metal Reocrds" HMR LP 9 Record Label of "Against All Odds"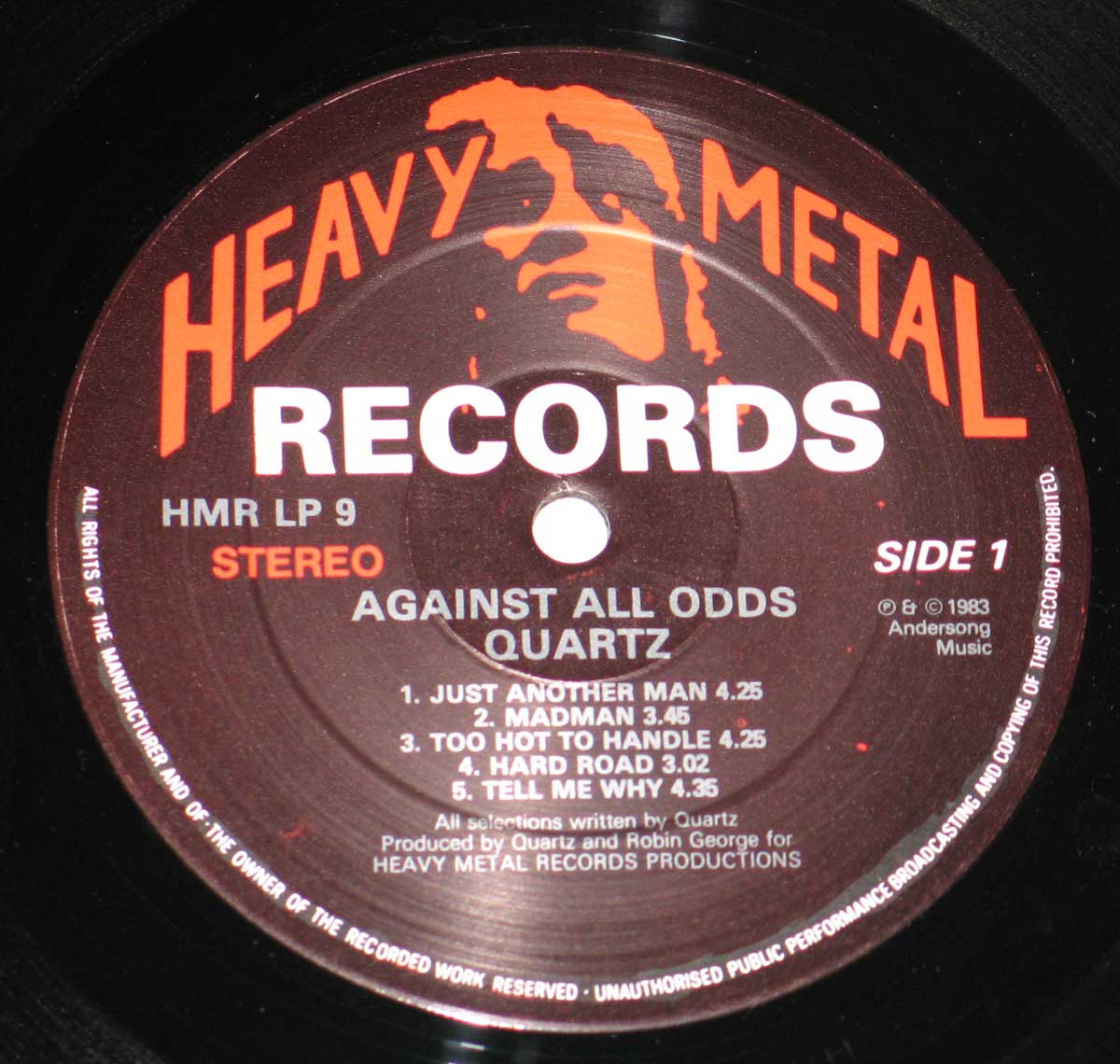 Note: the above pictures are actual photos of the album and allow you to judge the quality of cover. Slight differences in color may exist due to the use of the camera's flash.