---
LOS TITANES DE LA SALSA - TENTACION 12" Vinyl LP Album
Los Titanes de la Salsa (also Los Titanes ) is a salsa group from the Colombian city of Barranquilla. This group was established in 1982 founded by trombonist Alberto Barros. The debut of the band was on the Carnival of Barranquilla, where they immediately Golden Conga won. Since then they have recorded 14 albums, often with the cooperation of famous Colombian artist. The band did tours in the United States, Canada, Mexico, Venezuela, Peru, Ecuador, France, England, Switzerland, Belgium and France.

This album "Tentacion" was the sixth full length album by the Colombian Salsa band: Los Titanes De La Salsa. This web-page has hi-res photos of the album covers, record label and a detailed description.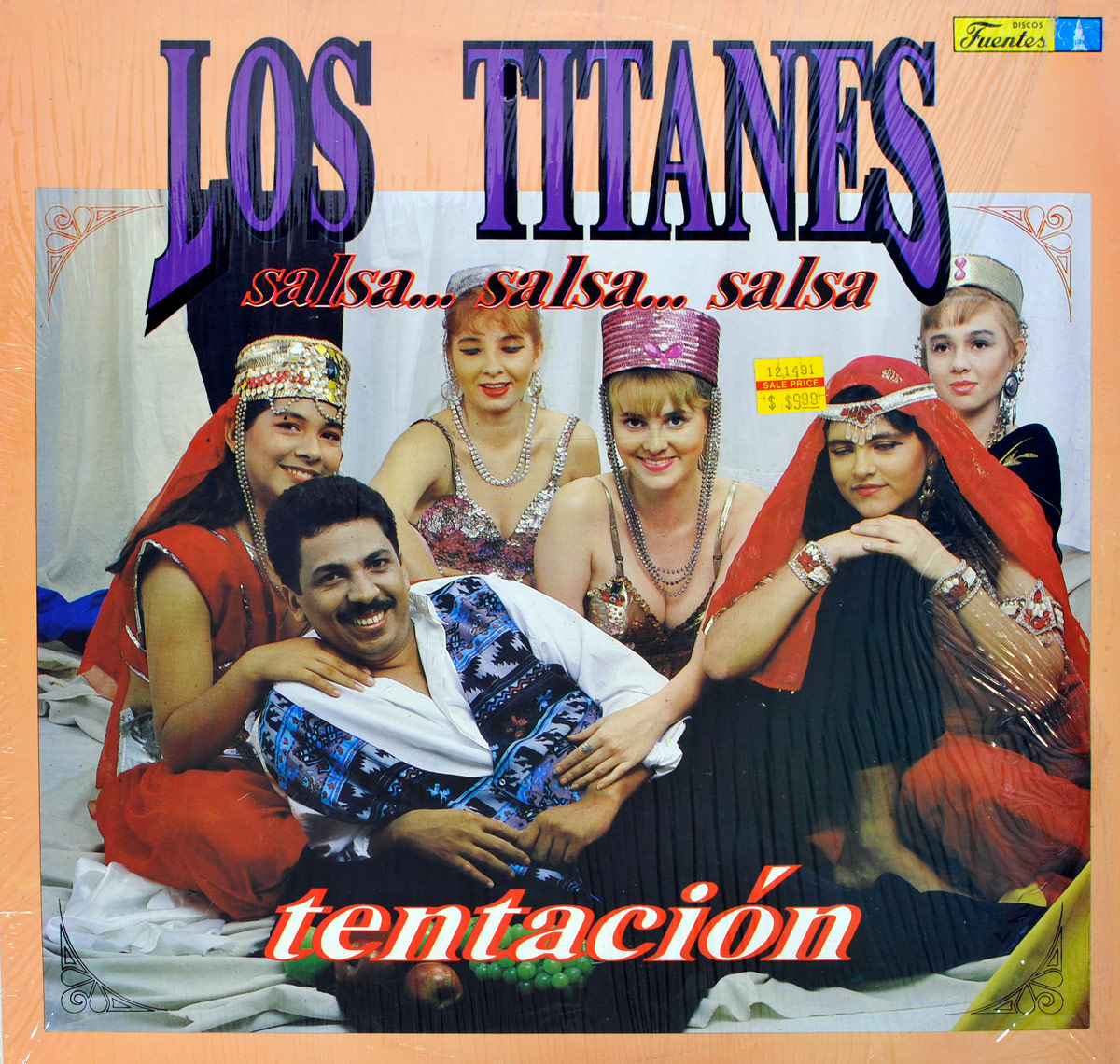 Music Genre:

Salsa Music
Album
Production information:
The album: "Los TITANES - Tentacion" was produced by: Alberto Barros
Sound/Recording Engineer(s): Juan Jairo Betancur, Luis B. Rincon

Record Label Information:

Discos Fuentes SOF-6022

Media Format:

12" Vinyl Stereo Gramophone Record
Total Album (Cover+Record) weight: 230 gram

Year & Country:

1991 Made in USA
Track Listing of: "Los TITANES - Tentacion"
The Songs/tracks on "Los TITANES - Tentacion" are
Side One:
Tu Juego
Tu Decision
Miedo de Ti
Mi Haren
Side Two:
Tentacion
Noche a Noche
Quiereme Sin Comdiciones
Cultivo de Amor
---
Front Cover Photo Of LOS TITANES DE LA SALSA - Tentacion 12" Vinyl LP Album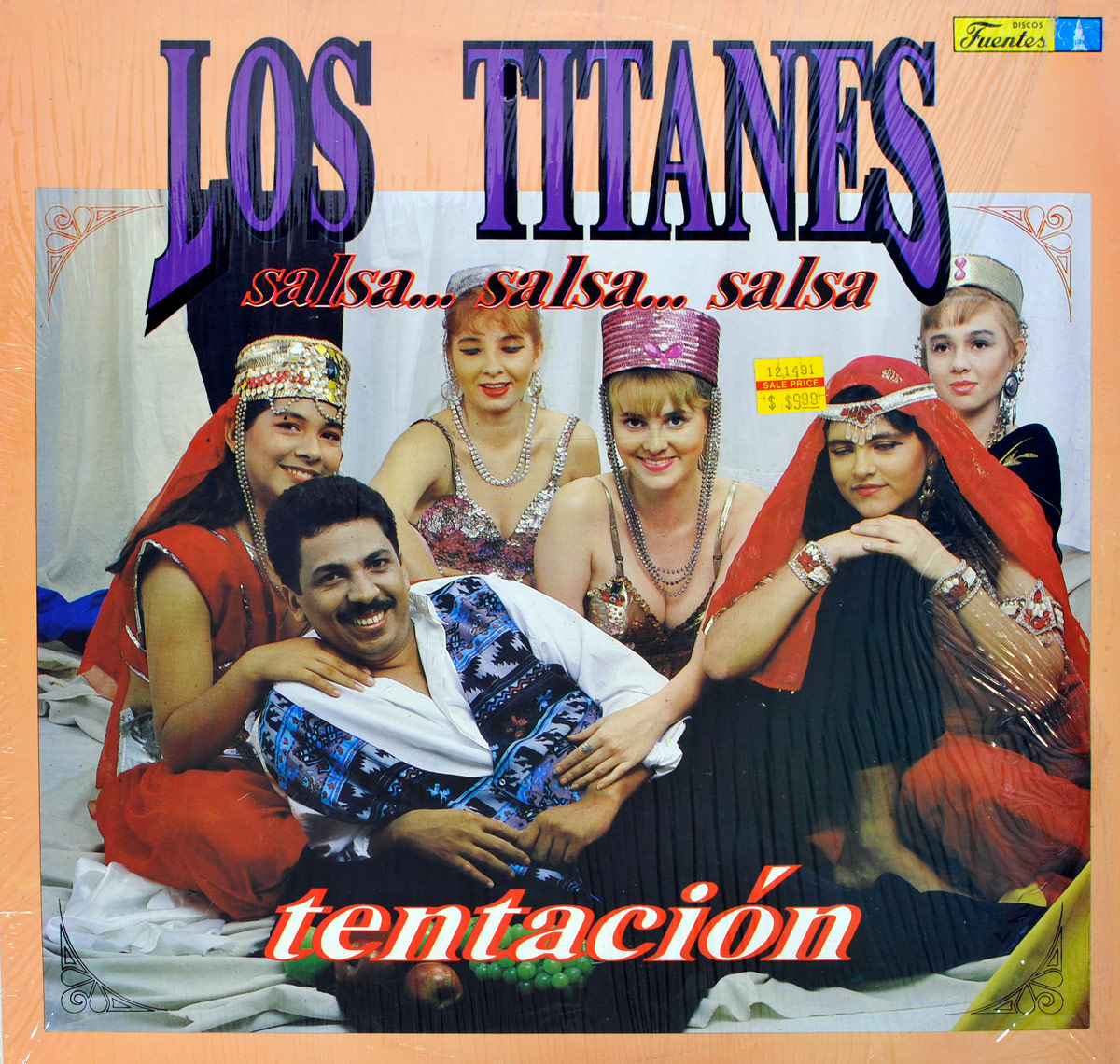 Note: The photos on this page are taken from albums in my personal collection. Slight differences in color may exist due to the use of the camera's flash. Images can be zoomed in/out ( eg pinch with your fingers on a tablet or smartphone ).
Photo Of The Back Cover LOS TITANES DE LA SALSA - Tentacion 12" Vinyl LP Album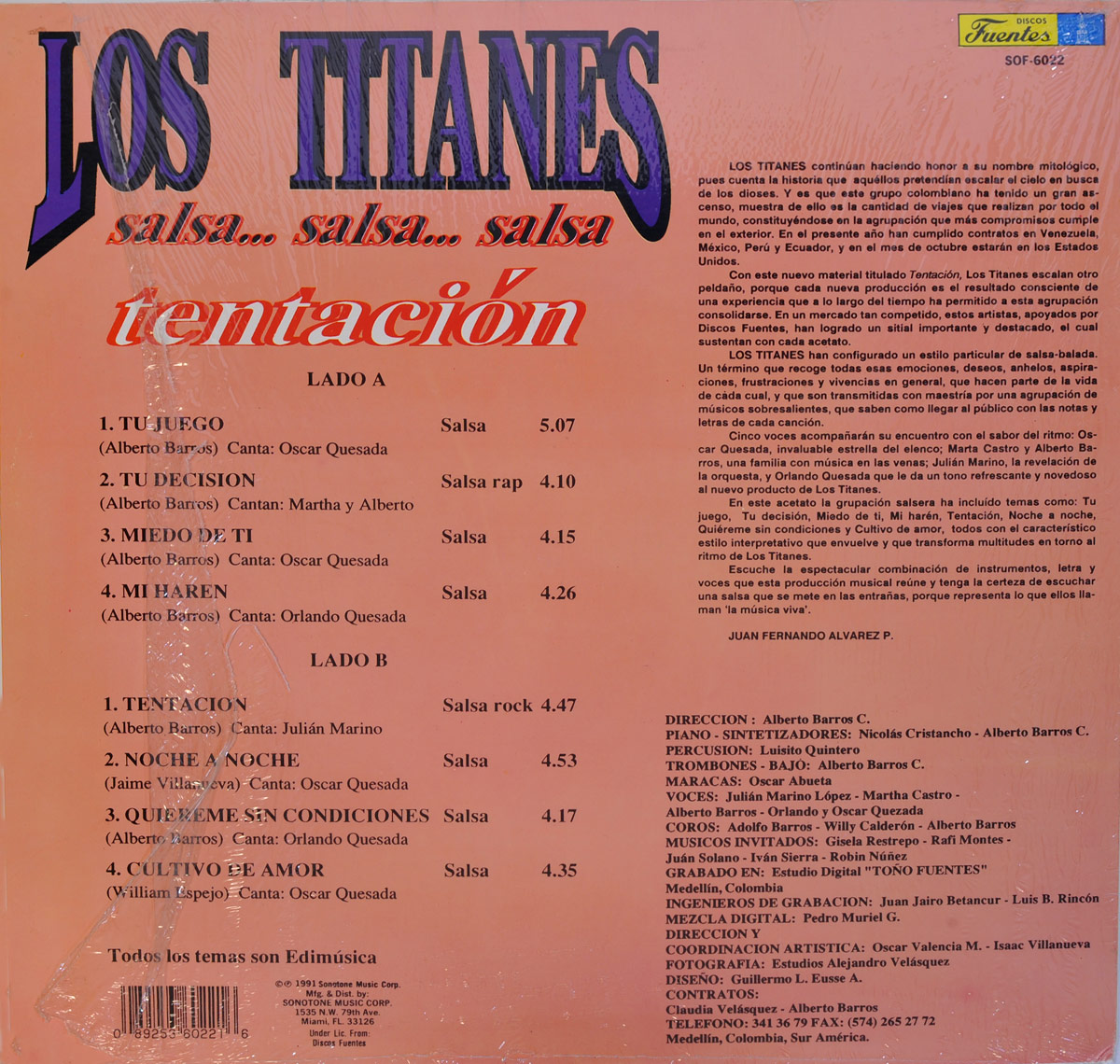 Close up of Side One record's label LOS TITANES DE LA SALSA - Tentacion 12" Vinyl LP Album
"Tentacion" Record Label Details: Discos Fuentes SOF-6022 © & ℗ 1991 Sound Copyright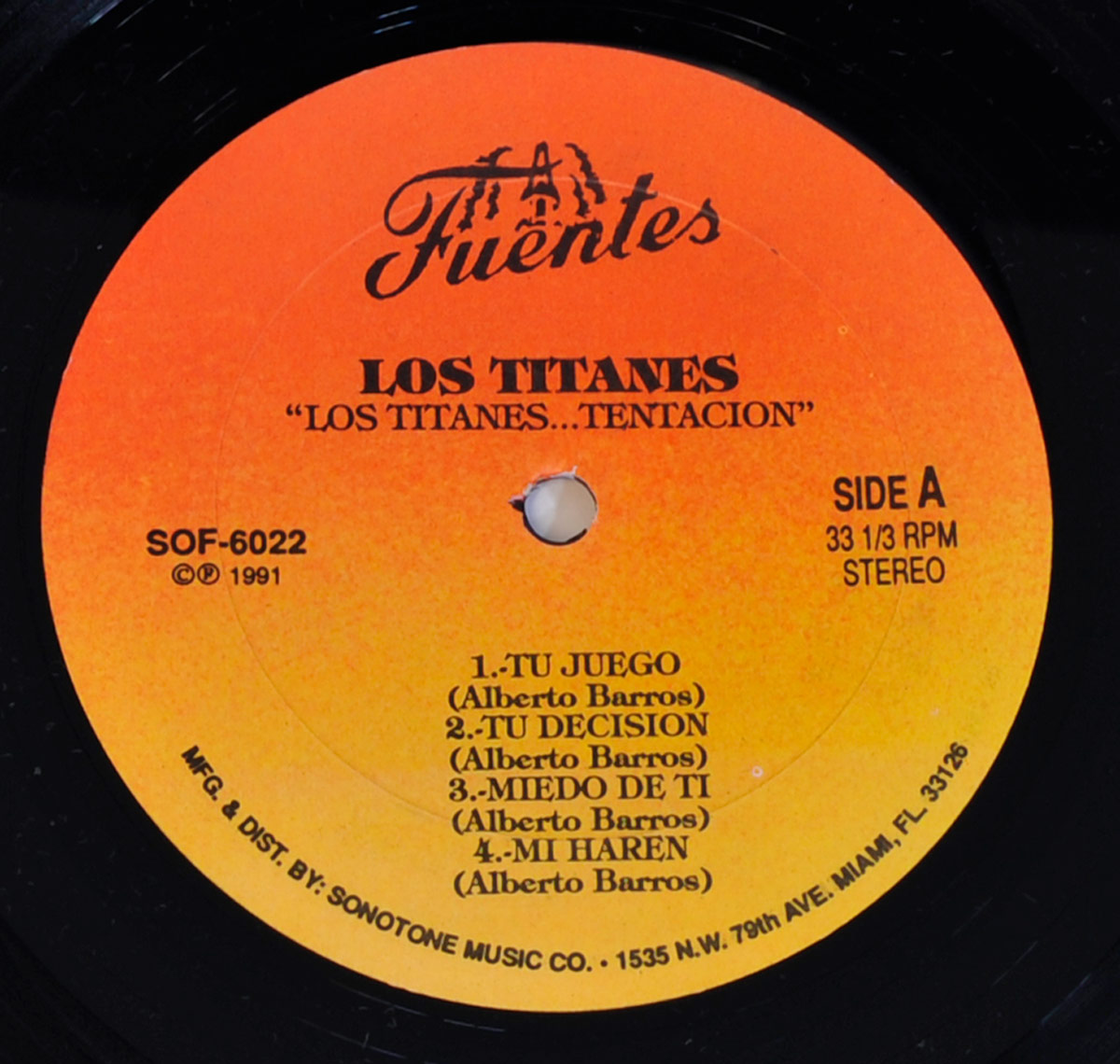 ---