---
Tangerine Dream - Tangram 12" VINYL LP ALBUM
Tangram is the 1980 full-length studio album released by the German Krautrock, Prog Rock band "TANGERINE DREAM". It was produced by Chris Franke and Edgar Froese, released on the Virgin Records Label. This web-page has hi-res photos of the album covers, record label and a detailed description.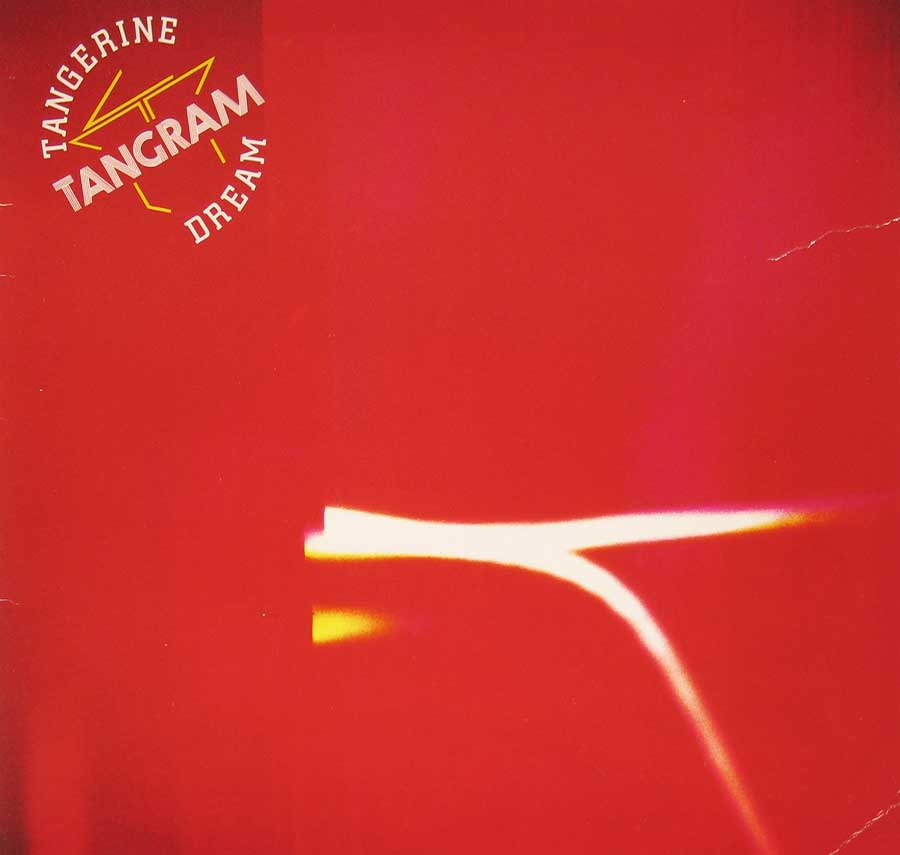 | | |
| --- | --- |
| Music Genre: | Krautrock Prog Psych Acid Ambient |
| Collector's info: | Recorded 1980 at Polygon Studios |
| Album Production: | Produced by Chris Franke and Edgar Froese |
| Record Label Information: | Virgin / Tangram Records 202 169 -320 |
| Media Format: | 12" Vinyl LP Gramophone |
| Year & Country: | 1980 Made in Germany |
Band Members and Musicians on: Tangerine Dream Tangram
Band-members, Musicians and Performers
Chris Franke
Edgar Froese
Johannes Schmoeling
Track Listing of: Tangerine Dream Tangram
Side One:
Tangram Set 1
Side Two:
Tangram Set 2
---
Front Cover Photo Of TANGERINE DREAM - Tangram 12" VINYL LP ALBUM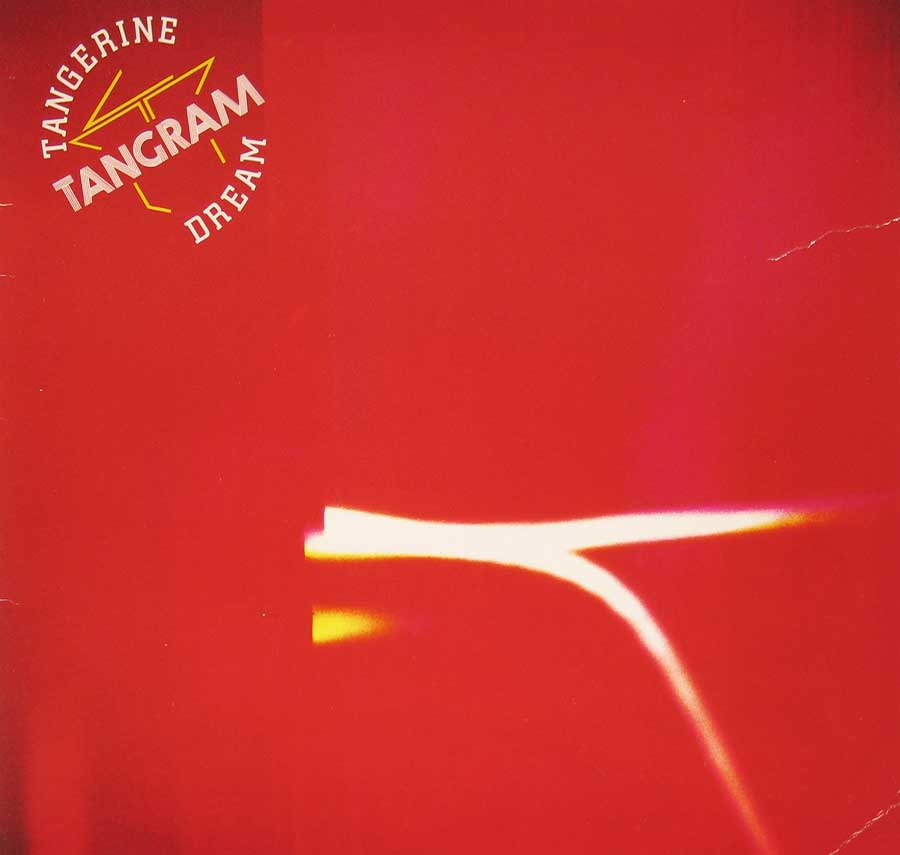 Note: The photos on this page are taken from albums in my personal collection. Slight differences in color may exist due to the use of the camera's flash. Images can be zoomed in/out ( eg pinch with your fingers on a tablet or smartphone ).
Close up of record's label TANGERINE DREAM - Tangram 12" VINYL LP ALBUM Side One
"Tangram" Record Label Details: Virgin / Tangram Records 202 169 -320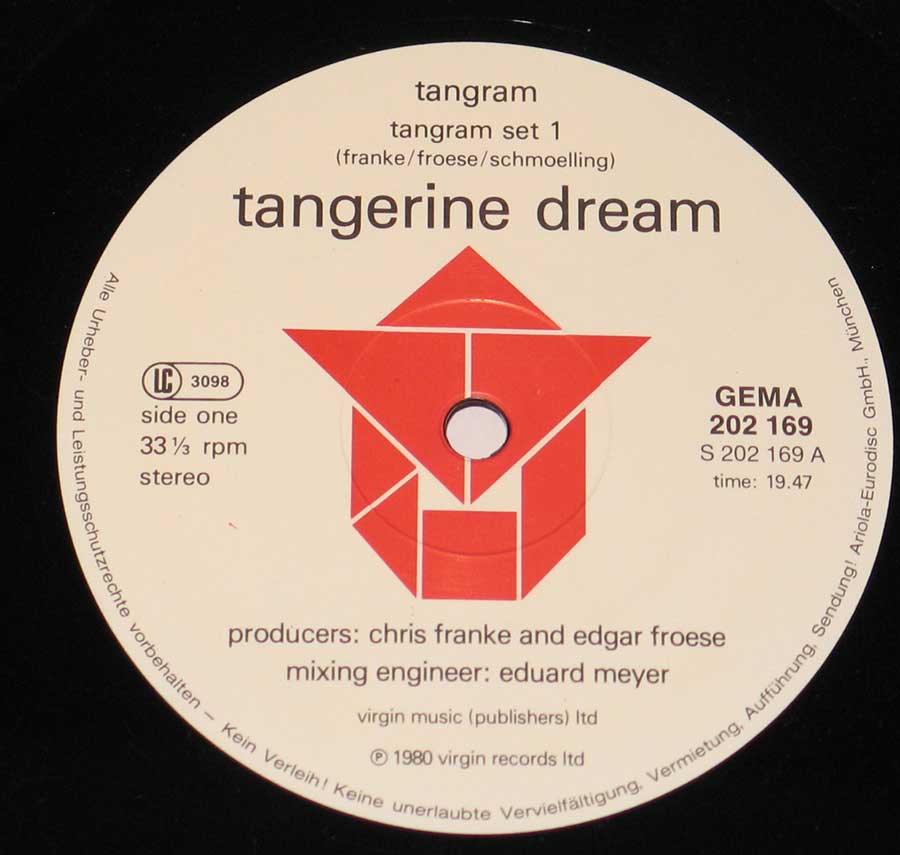 Biography of Tangerine Dream: Tangerine Dream is a German electronic music band, founded in 1967 by Edgar Froese. The band has gone through many lineup changes over the years, but Froese was the main constant member of the band until his death in 2015. The band is known for its experimental and electronic music, which often features the use of synthesizers, sequencers, and other electronic instruments.
Tangerine Dream's early music was heavily influenced by the psychedelic rock of the late 1960s and the avant-garde classical music of the early 20th century. Their first album, "Electronic Meditation," was released in 1970 and was a blend of experimental rock and electronic music. In the early 1970s, the band began to incorporate more electronic instruments into their music and started to gain recognition for their unique sound.
In 1975, Tangerine Dream released "Phaedra," which is considered to be a classic of the electronic music genre. This album marked a turning point in the band's career and it was the first album of the band's to be released internationally. This album was followed by a series of successful albums such as "Rubycon," "Stratosfear," "Phaedra" and many others.
In the 1980s and 1990s, Tangerine Dream's music became more mainstream and the band began to incorporate more elements of pop and rock into their sound. They also began to compose music for films, and their music has been featured in over 60 films, including "Risky Business," "The Keep," and "Near Dark."
Tangerine Dream continued to tour and release music until Edgar Froese's death in 2015. The band continues to perform and record under the direction of Thorsten Quaeschning, one of the longest-standing members of the band, who continues to carry on the legacy of Tangerine Dream.
---