---
Sweet Smoke Live Berlin 12" Vinyl LP Album
Album Description: "Sweet Smoke Live" is the first and only Live album released by the American Prog Rock, Krautrock, Stoner rock band "Sweet Smoke". It was recorded at the Musikhochschule in Berlin, Germany. This album was also the last album released by the "Sweet Smoke" band.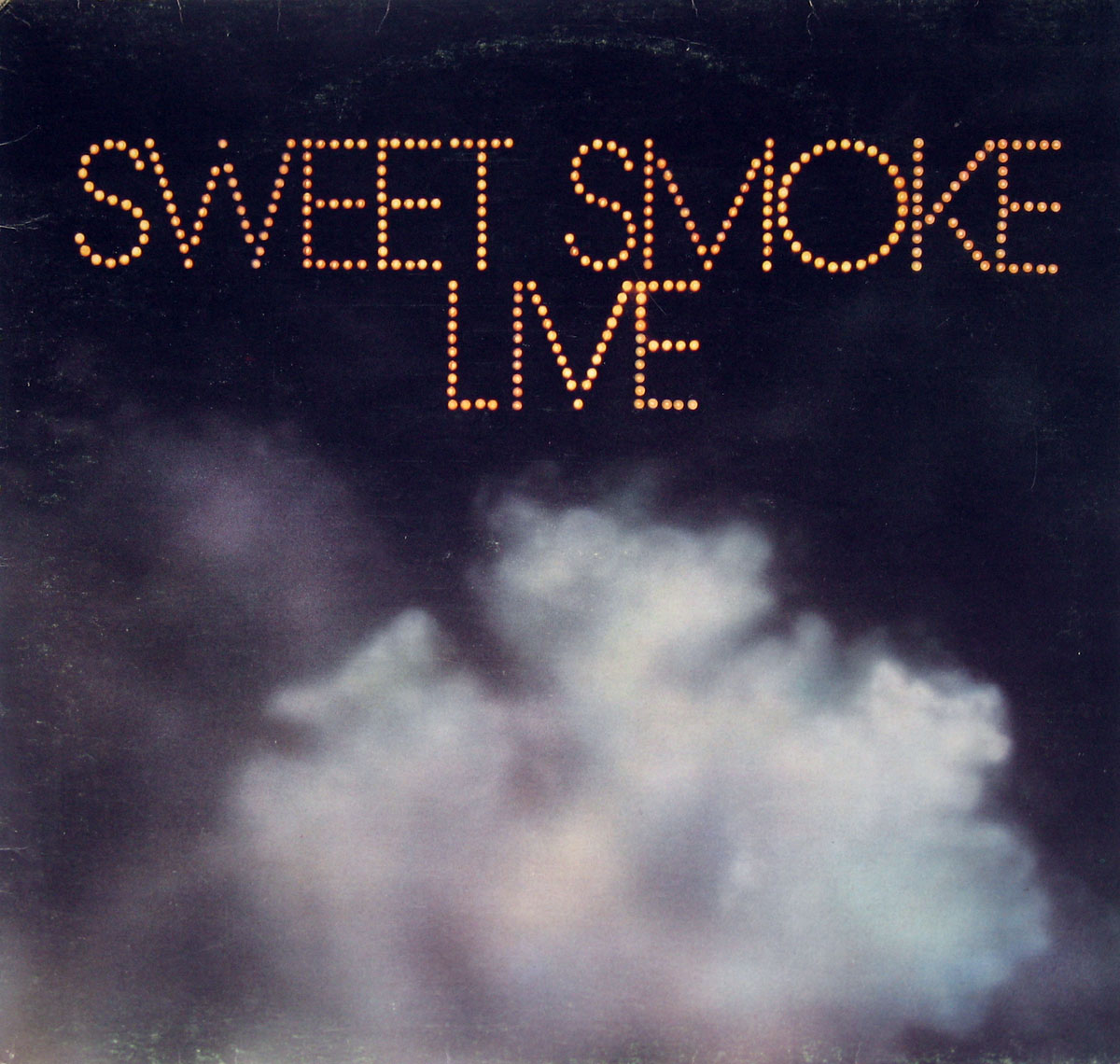 | | |
| --- | --- |
| Music Genre: | Krautrock Psych Acid Jazz Rock Music |
| Collector's info: | Recorded live in Berlin, Musikhochschule for the benefit of the Ananda Marga Yoga Society |
| Album Production: | Producedr John Moring. Sound engineer: Wolfgang Thierbach. Photography: Heide Janick |
| Record Label Information: | EMI Harvest 1C 062-29 513 (06229513) |
| Media Format: | 12" Vinyl LP Gramophone |
| Year & Country: | 1974 Made in Germany |
Band Members and Musicians on: Sweet Smoke Live Berlin
Sweet Smoke's Band-members, Musicians and Performers
Marvin Kaminowitz
Andrew Dershin
Jay Dorfman
Rick Greenberg
John Classi
Martin Rosenberg
Track Listing of: Sweet Smoke Live Berlin
Side One:
First Jam (Sweet Smoke)
Side Two:
Shadout Mapes (Rick Greenberg)
Ocean of Fears (Marvin Kaminowitz)
Album cover photos of : Sweet Smoke Live Berlin
Photo of Front Cover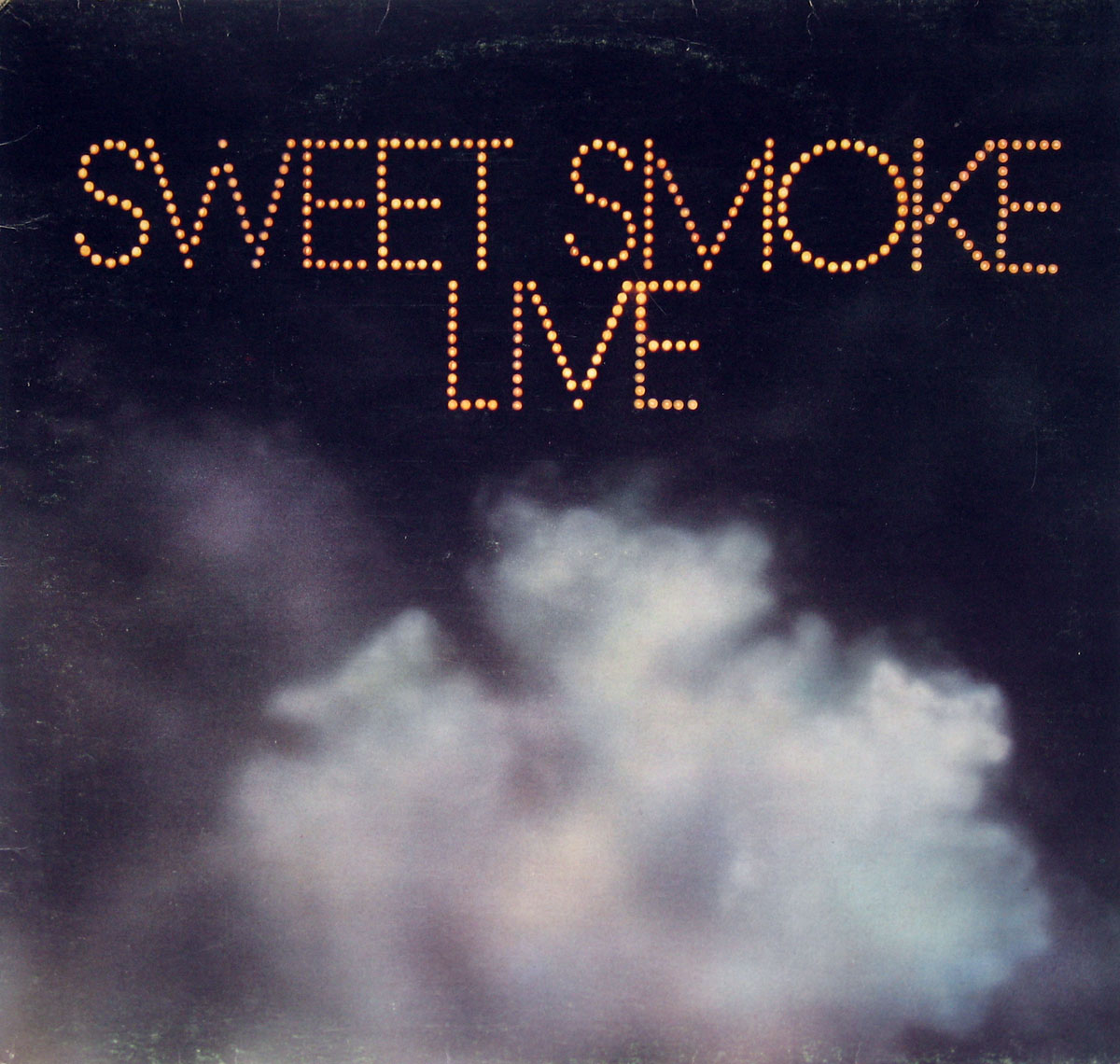 Photo of Album's Back Cover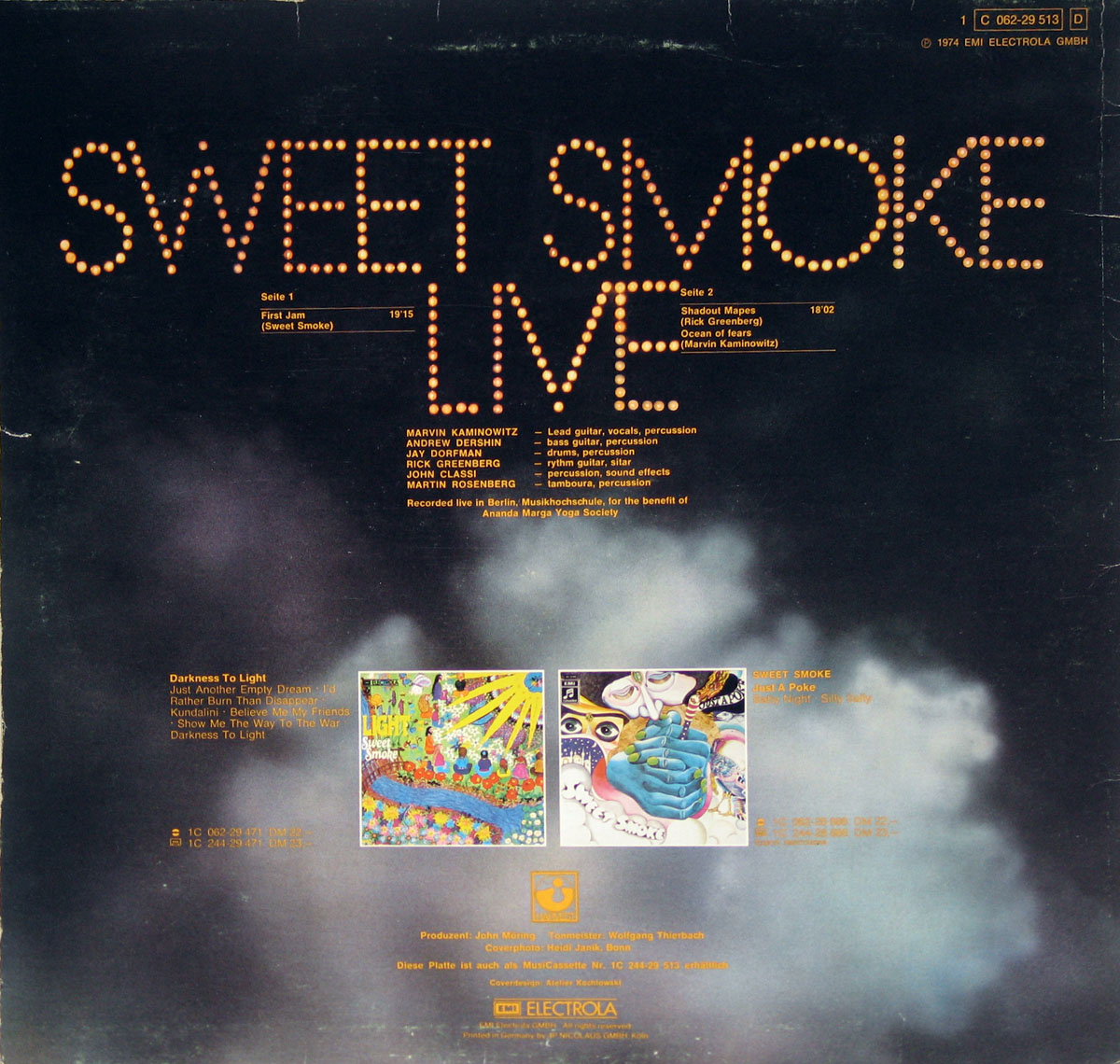 Photo of Record Label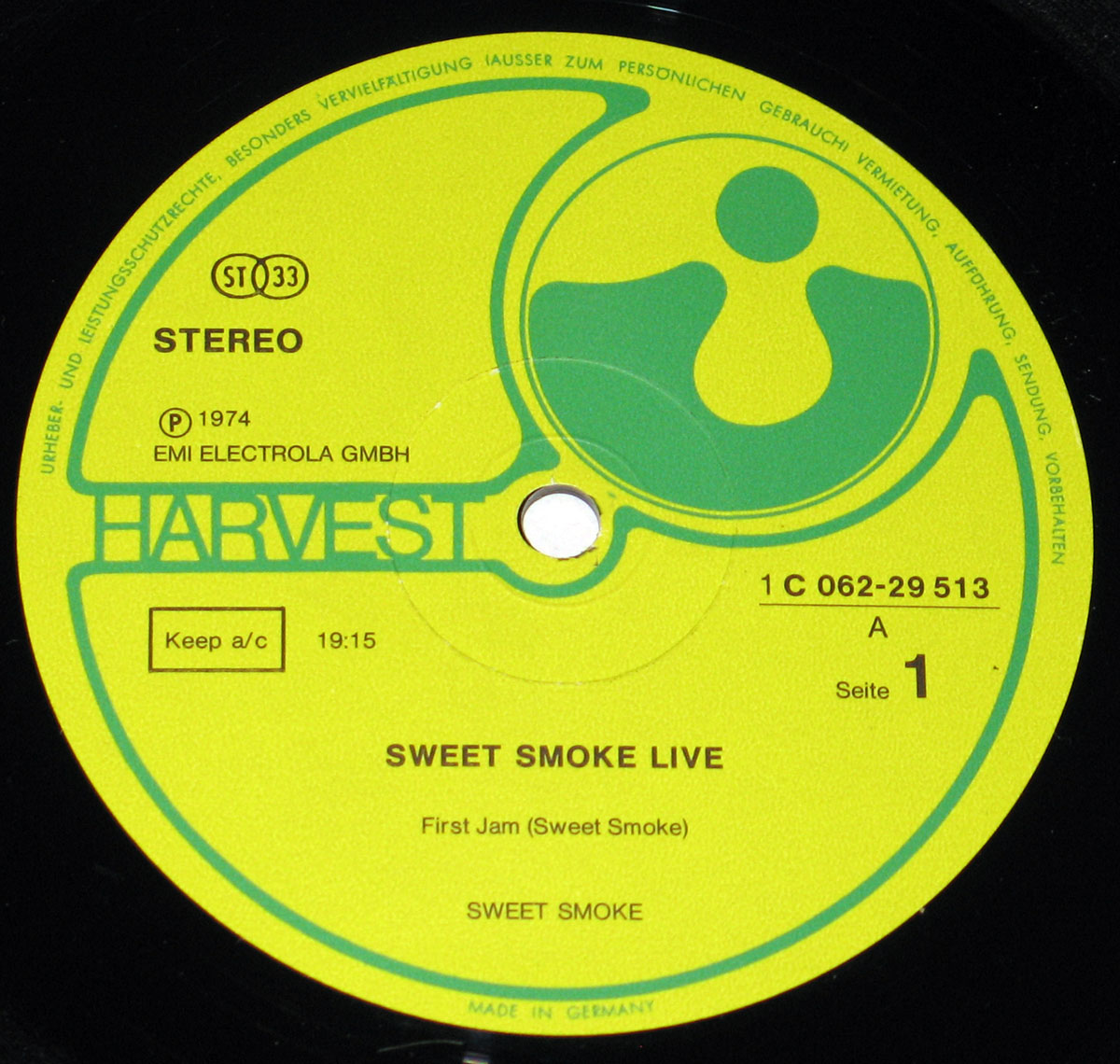 Note: the above pictures are actual photos of the album and allow you to judge the quality of cover. Slight differences in color may exist due to the use of the camera's flash.
---