---
Jane - Here We Are - Krautrock Prog Rock 1973 12" VINYL LP ALBUM
"Here We Are" stands as a 1973 masterpiece by the German Krautrock/Prog Rock outfit, JANE. This second studio album showcases the band's musical prowess and innovation of the era. Collectors value its significance in the vinyl format, encapsulating the essence of the 70s Prog Rock scene in Germany.This web-page has hi-res photos of the album covers, record label and a detailed description.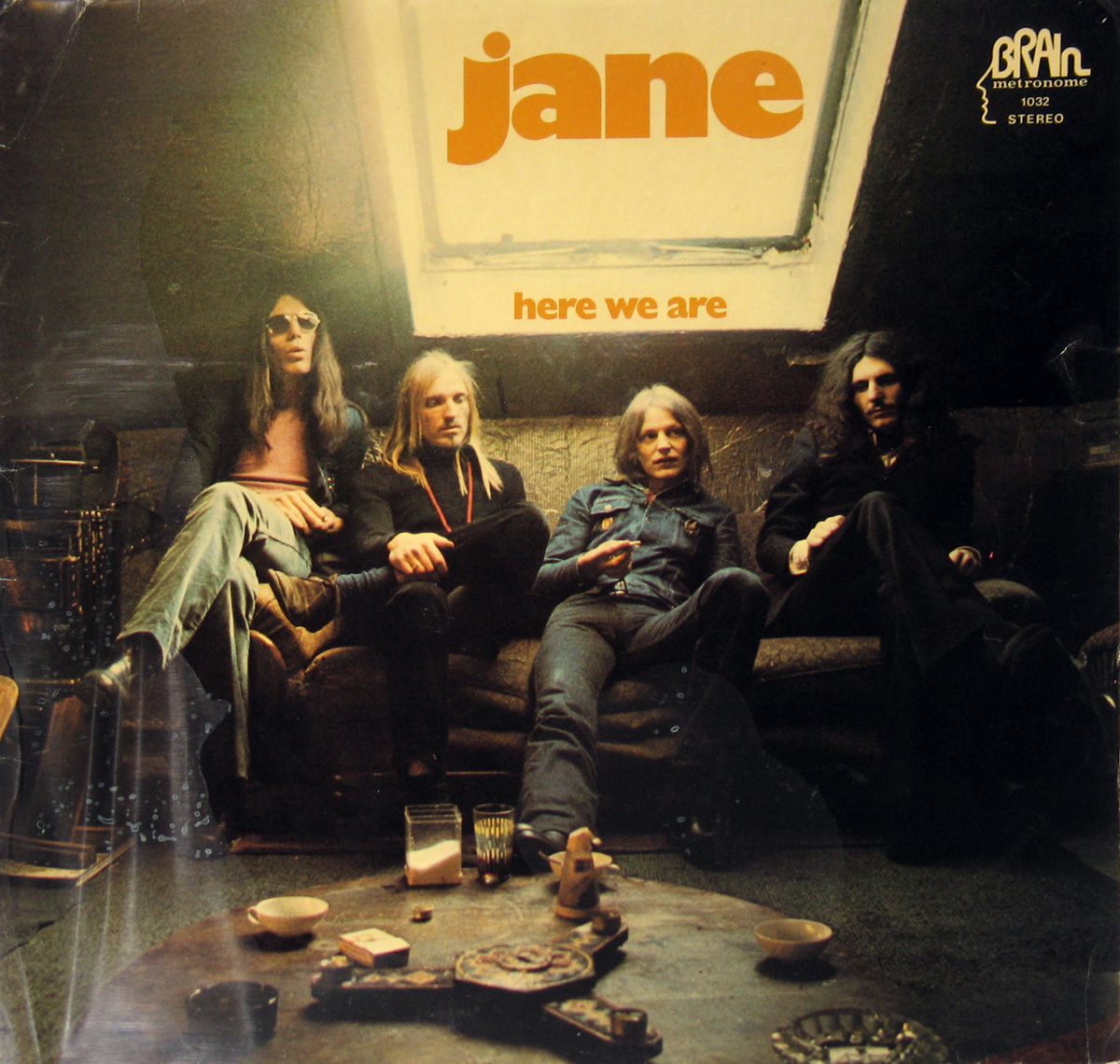 Album Description:
"Here We Are" stands as a significant milestone in the German Krautrock and Prog Rock genres. Released in 1973, this second studio album by the band Jane captivated audiences with its innovative soundscapes and musical prowess.

During the early 1970s, the German music scene witnessed an explosion of experimental and progressive rock movements known as Krautrock. Bands like Jane embraced this genre, pushing musical boundaries and infusing their compositions with elements of psychedelia, jazz, and classical music. "Here We Are" emerged within this vibrant musical landscape, solidifying Jane's position as one of the leading Krautrock and Prog Rock bands of the era.
"Here We Are" showcases Jane's ability to create intricate compositions that seamlessly blend progressive rock structures with improvisational passages. The album's tracks exhibit virtuosic instrumental performances, featuring extended guitar solos, intricate keyboard melodies, and dynamic rhythmic interplay. Jane's distinct musical style, characterized by its fusion of melodic sensibilities and experimental tendencies, captivated listeners and solidified their place in the progressive rock canon.
Music Genre:

Krautrock, Psych Acid Music
Packaging: Gatefold (FOC) cover design
Album Production:

Produced by Günter Körber
Record Label Information:

Brain Metronome 0001.032 (1032)
Media Format:

12" Vinyl LP Gramophone
Year & Country:

1973 Made in Germany
Band Members and Musicians on: Jane Here We Are
Band-members, Musicians and Performers
Peter Panka
Klaus Hess
Wolfgang Krantz
Werner Nadolny
Track Listing of: Jane Here We Are
Side One:
Redskin
Out in the Rain
Dandelion
Side Two:
Moving
Waterfall
Like a Queen
Here We Are
Album cover photos of : Jane Here We Are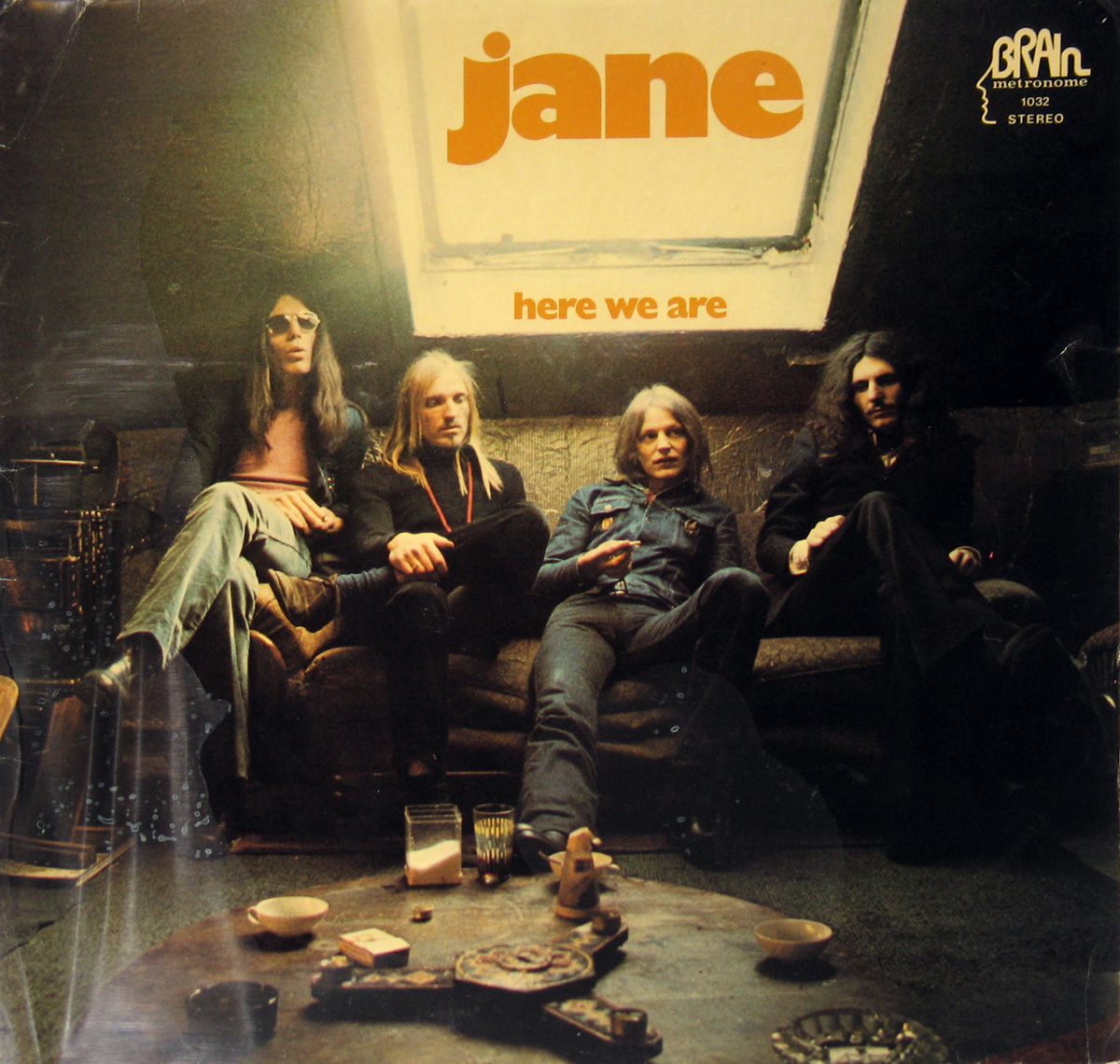 Photo of Album's Back Cover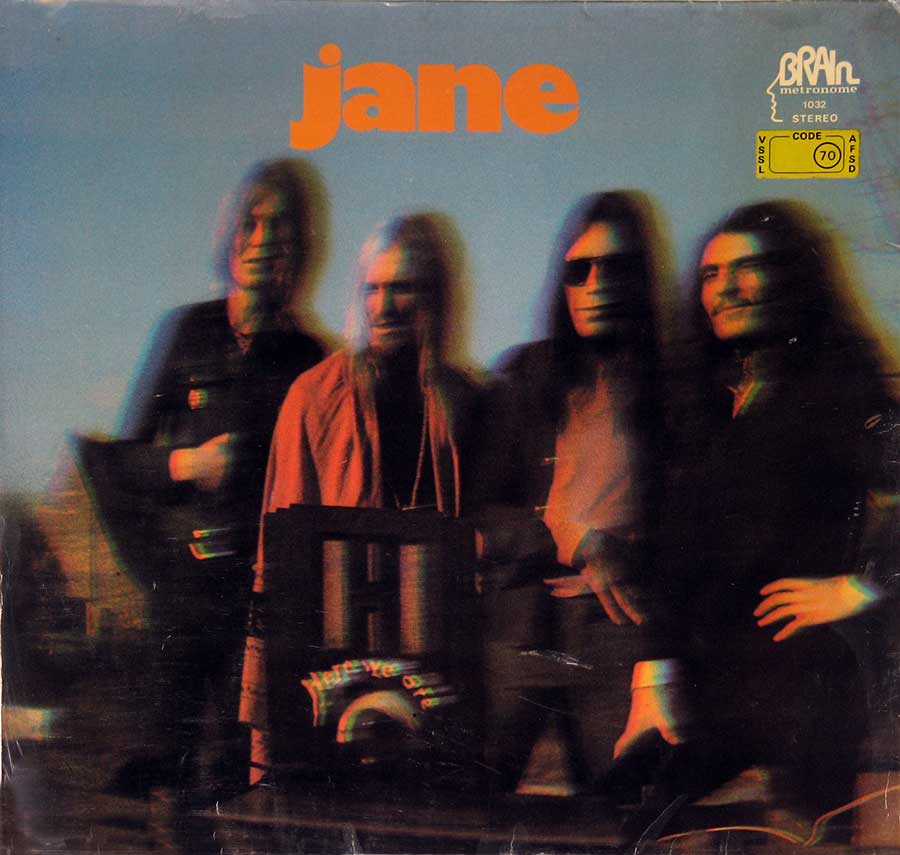 Portrait photos of the Jane band-members on the inner sleeve
Close-up of the BRAIN Record Label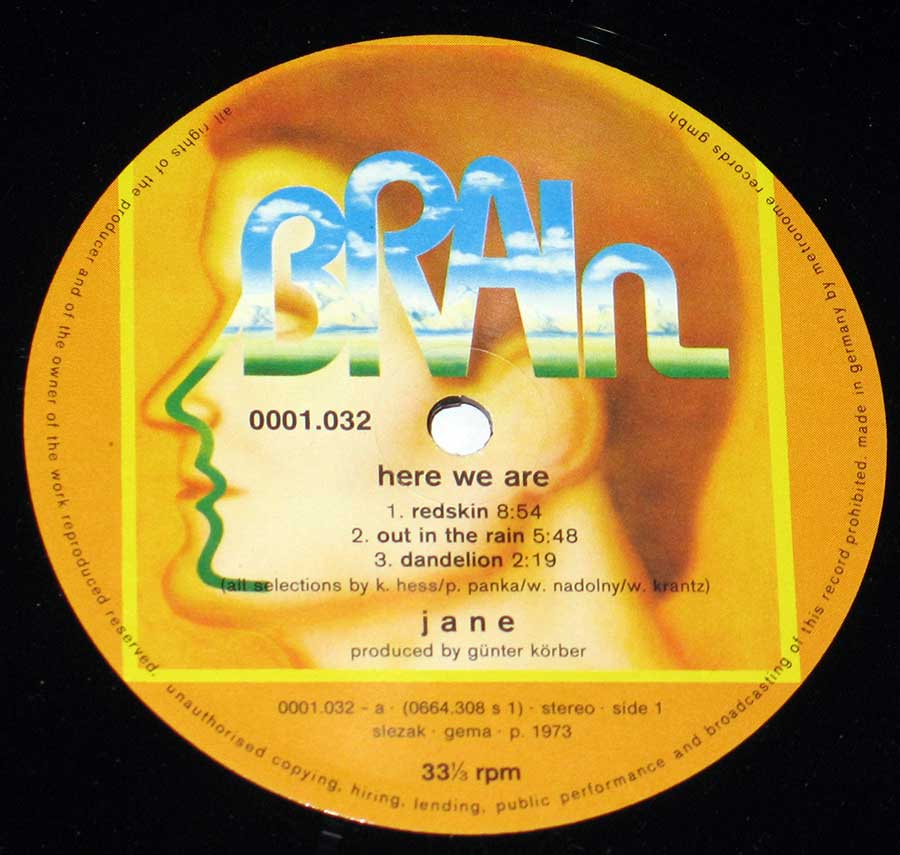 Note: The photos on this page are of the actual album. Slight differences in color may exist due to the use of the camera's flash. Images can be zoomed in/out ( eg pinch with your fingers on a tablet or smartphone ).
---