---
Golden Avatar - A Change of HearT 12" vinyl LP Album
Album Info: "A Change of Heart" is the 1976 debut studio album by the American Jazz-Rock, Fusion, Prog Rock band "Golden Avatar".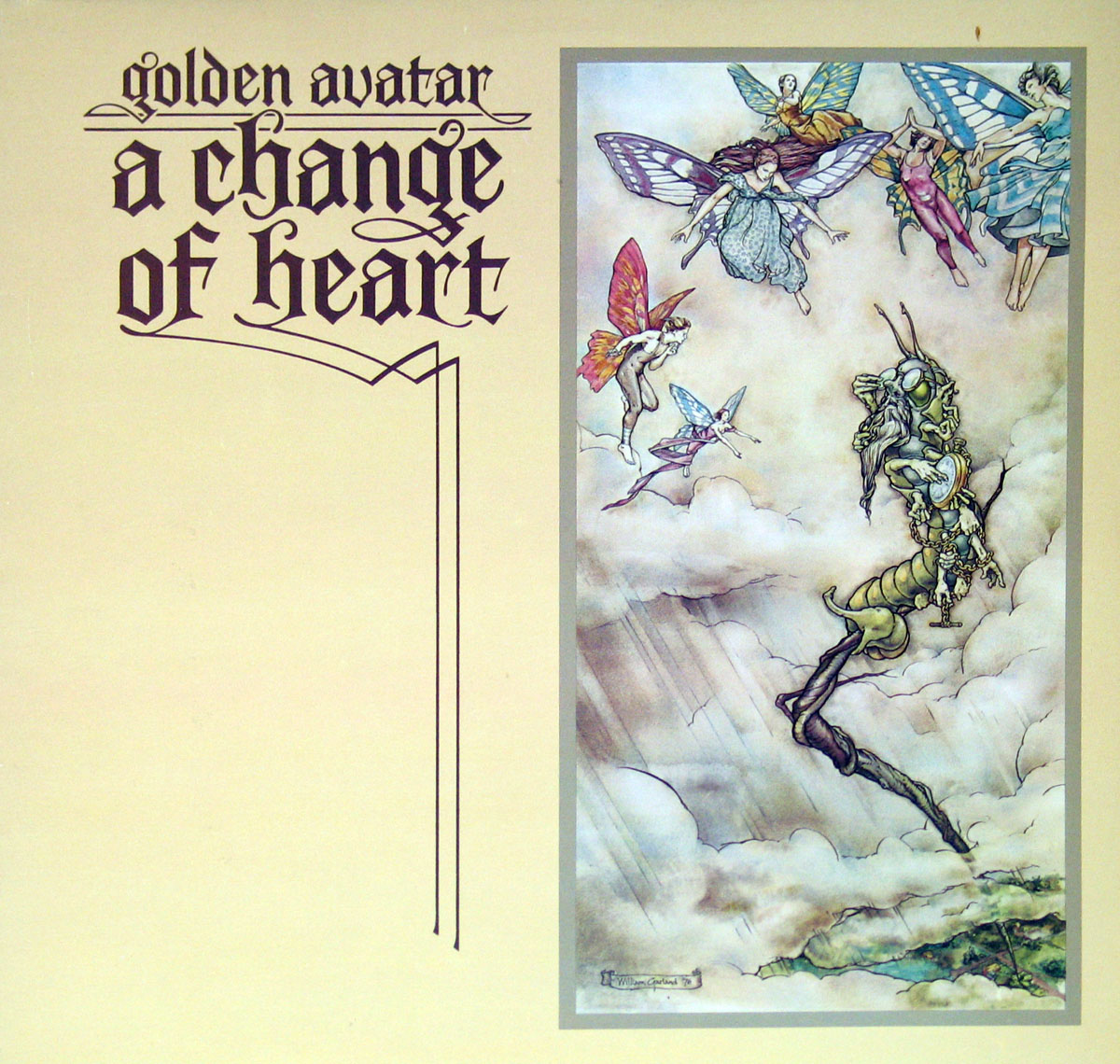 Album Summary:
Special thanks to Richie Havens, Stevie Wonder, Neil Diamond, Alfred Ford, George Harrison and John Fahey for their contributions to ISKCON Projects

Music Genre:

Progressive Rock

Album Production Information:

Recorded at Golden Avatar Studios, Los Angeles, California.
Sound/recording engineers Carl Lange, Allen Zentz Mastering
Album cover design by Pacific Eye and Ear, William Garland, Carl Ramsey, Jaya Ram Dan
Produced by Carl Lange

Label Information:

Sudarshan Disc BBT 108

Media Format:

12" LP Vinyl Gramophone Record

Year & Country:

1976 Made in USA
Band Members and Musicians on: Golden Avatar - A Change of Heart
Band-members, Musicians and Performers
Michael Cassidy
Cal Bezzemer
David Stout
Barry Goldsman
Carl Lange
Steve Pinkston
Drew Lawrence
Bob Conti
John Goux
Jerry Peterson
Rod Rozzelle
Marilyn Berger
Garry Abbott
Hush Preston
David Stout
Jerry Peterson
Bill Rechenbach
Harry Kim
David Grover
Kurt Sletten
Madonna Slavin
Kevin Yee
Michelle Pearlman
Track Listing of: Golden Avatar - A Change of Heart
The Song/tracks on "Golden Avatar - A Change of Heart" are:
Side One:
World Beyond The Sky
Questions Questions
Bhagavad-Gita
Seers Of The Truth
You're Not That Body
Side Two:
A Change Of Heart
Swetadwip
Oh Govinda
Time For Going Home
Album cover photos of : Golden Avatar - A Change of Heart
Photo of Front Cover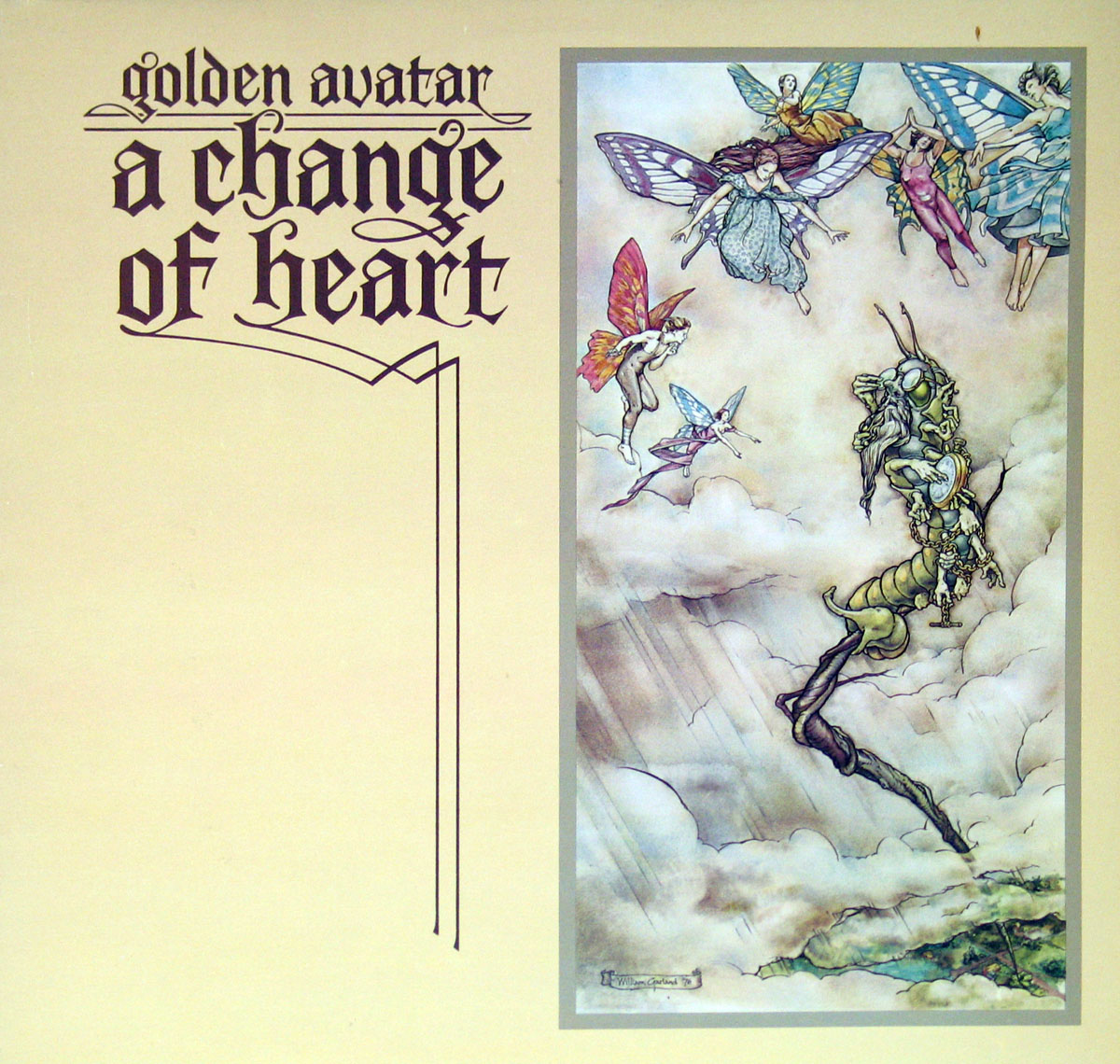 Photo of Album's Back Cover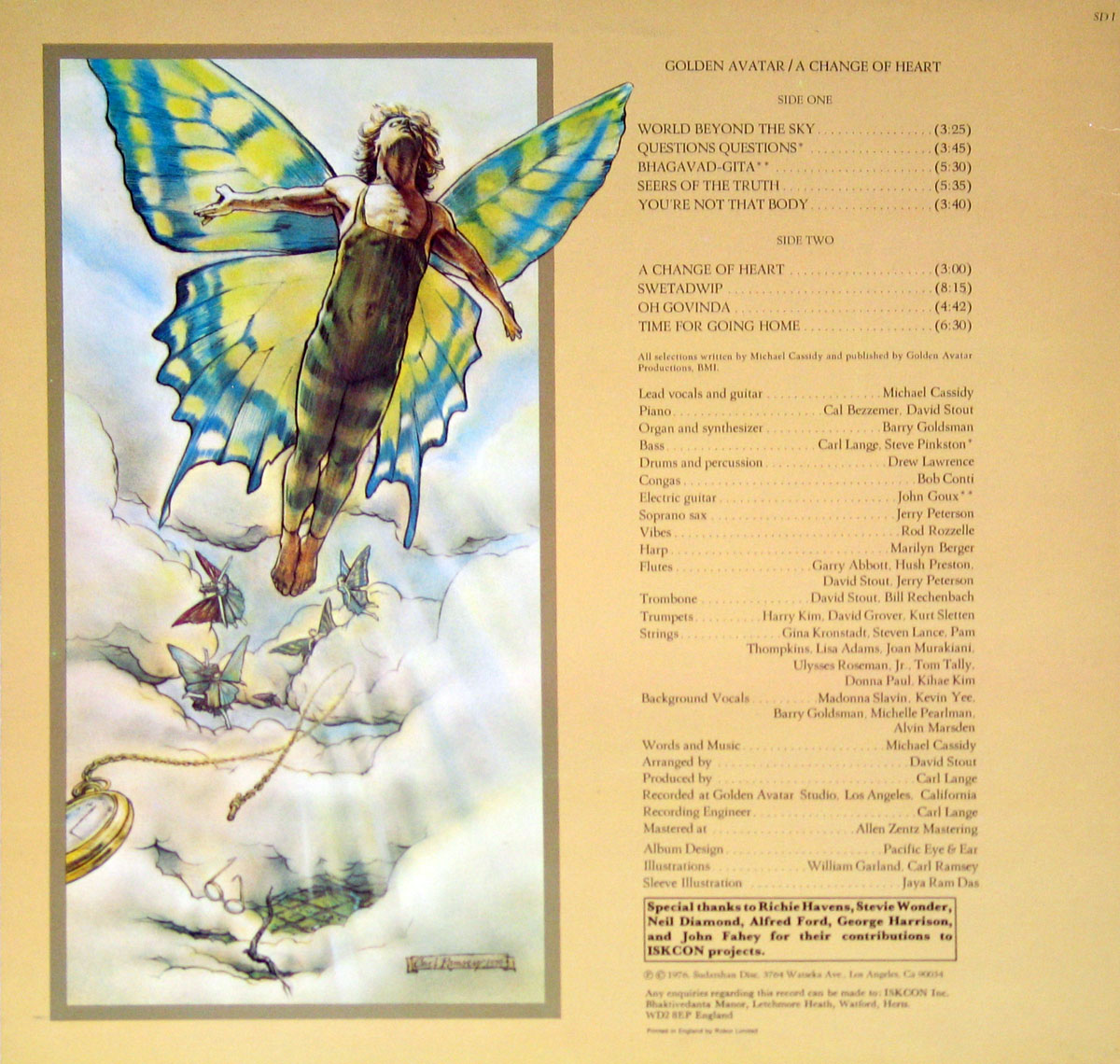 Close-up Photo of Record Label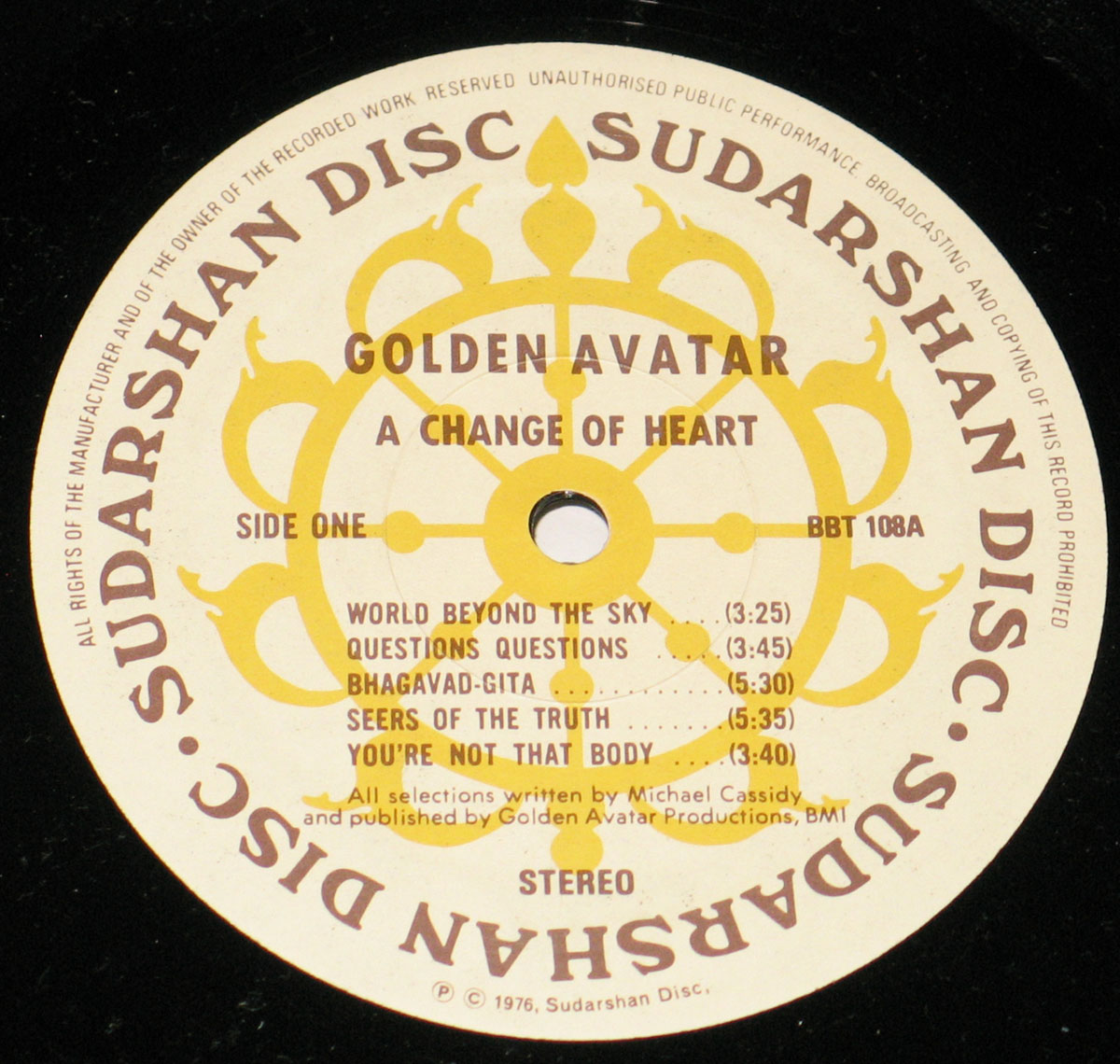 Note: the above pictures are actual photos of the album and allow you to judge the quality of cover. Slight differences in color may exist due to the use of the camera's flash.
---