---
TAKASHI KAMIKAZE KILLERS Mongol Home Records 12" LP Vinyl Album
"Kamikaze Killers" was the first album released by the Heavy Metal band: Takashi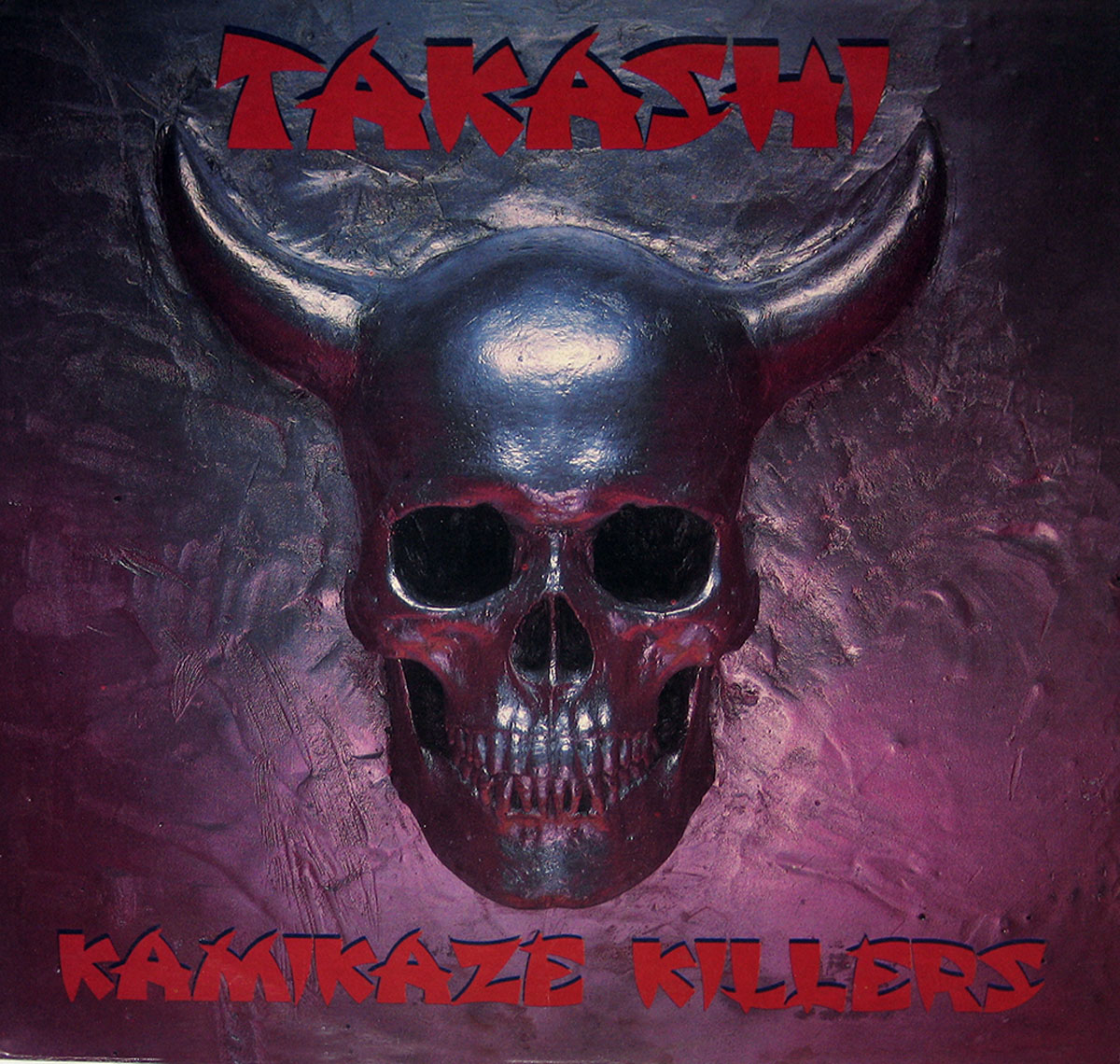 Album Production information:

The album: "Kamikaze Killers" was produced by: Takashi and Denny McNerney


Sound/Recording Engineer(s): Denny McNerney.

Recorded at: Bolognese Recording Studios, Merricjk NY, January 1984.


Album cover designers: Greg Geffner, Scott Croker, F11 Studios.

Record Label Information:

Mongol Home Records MONGOL 1

Record Format:

12" Vinyl Stereo Gramophone Record
160 grams vinyl pressing
Total Album (Cover+Record) weight: 230 gram

Year & Country

1984 Made in USA
Band Members and Musicians on: Takashi Kamikaze Killers
Band-members, Musicians and Performers
Danny Stanton - Vocals
Craig Khoury - Guitar
Bob Simonson - Guitar
Tom Cangemi - Bass
Chuck Khoury - Drums
Track Listing of: "Kamikaze Killers"
The Songs/tracks on "Kamikaze Killers" are
Strangler 05:08
Kamikaze 04:39
Mad Max 05:16
Playboy Girls 04:16
Album cover photos of : Takashi Kamikaze Killers
Front Cover Photo of "Kamikaze Killers" Album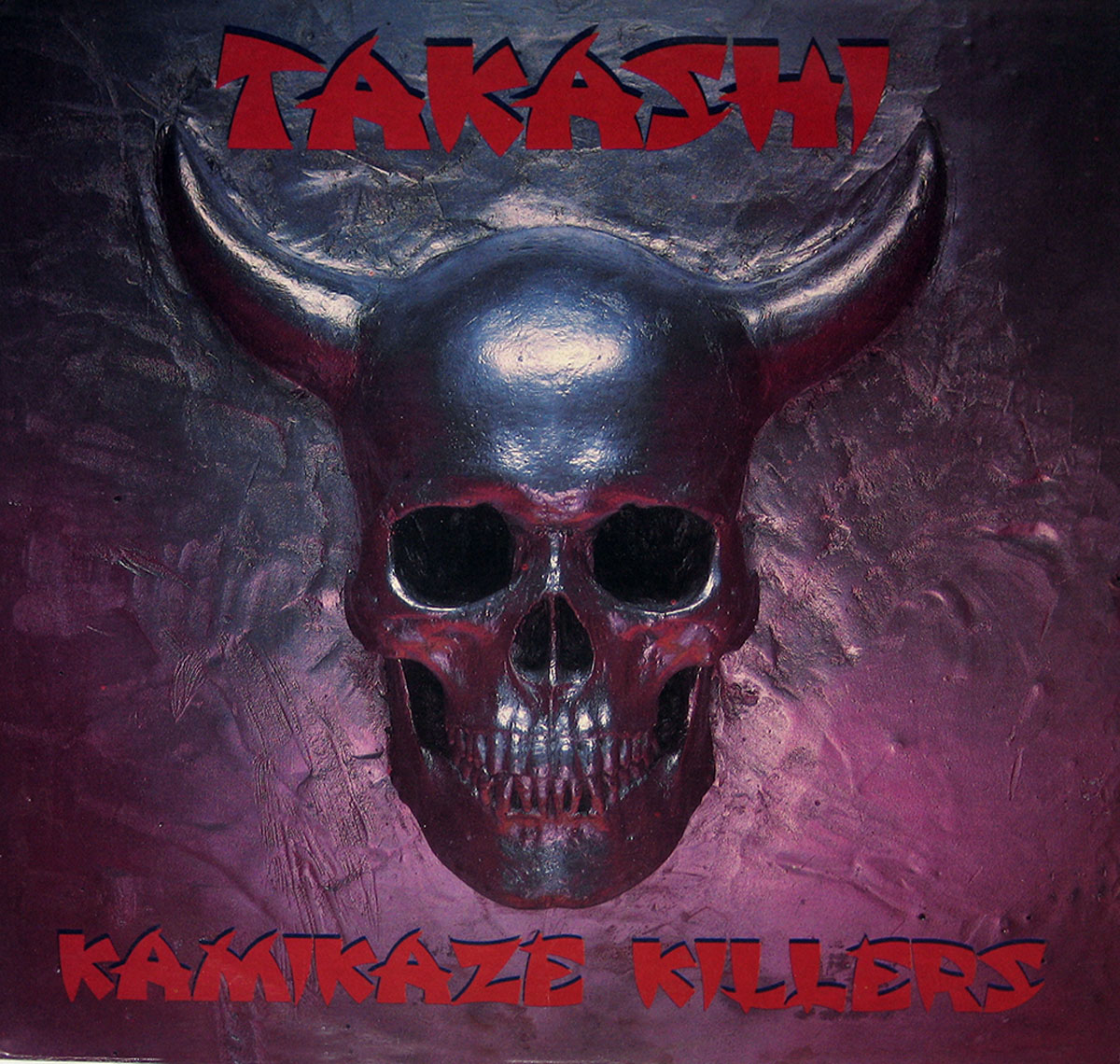 Note: The images on this page are photos of the actual album. Slight differences in color may exist due to the use of the camera's flash. Images can be zoomed in/out ( eg pinch with your fingers on a tablet or smartphone ).
Back Cover Photo of "Kamikaze Killers" Album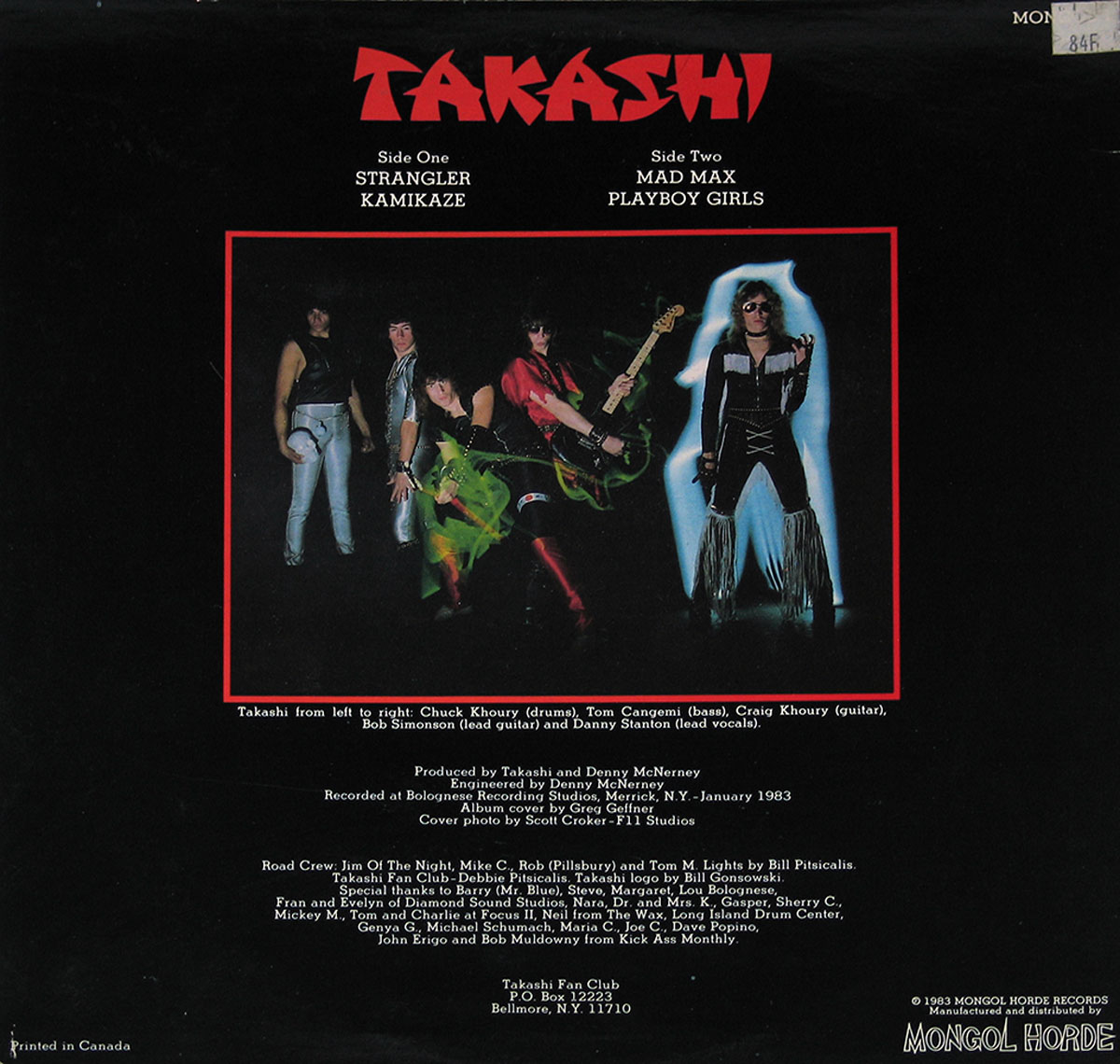 Close-up Photo of "Kamikaze Killers" Record Label