---
Maxx Warrior - Self-titled - 12" VINYL EP ALBUM
This is Maxx Warrior's first 4-song 12" EP on US Metal Records with catalog no US #1! It also remains Maxx Warrior's only official record released.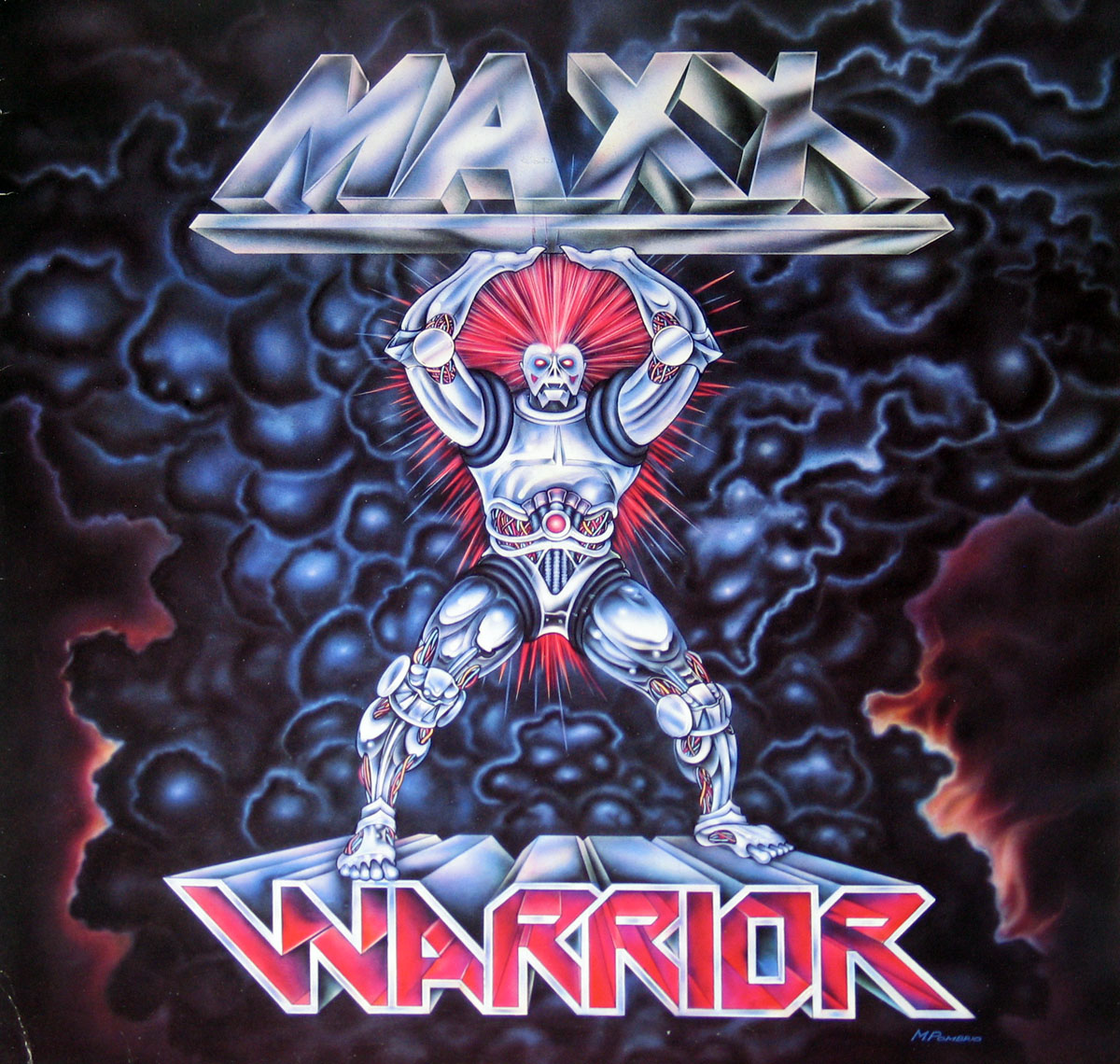 Music Genre:

Heavy Metal
Description / Collector's info:
Maxx Warrior's self-titled debut EP
Album Production information:

Produced by Rod Dash for Executive Records

Mike Uzzell - Executive Producer

John Falzone - Sound Engineer

John D. Wigmore - Photography

Lucinda Sager - Back Cover Design

Mike Pombrio - Front Cover Design

Record Label Information:

US Metal Records US 1

Media Format:

12" LP Vinyl Gramophone Record
Country of Origin:
Made in Germany
Band Members and Musicians on: Maxx Warrior Self-titled
Band-members, Musicians and Performers
Scott Atkins - Guitars
Alton Eddins - Guitars
Carl Snare - Lead Vocals
Bill Dorey - Drums
Perry Richardson - Bass
Track Listing of: Maxx Warrior Self-titled
Side One:
High on Metal
It's Alright
Side Two:
Taken by Forces
Burning Down the Gates of Hell
Album cover photos of : Maxx Warrior Self-titled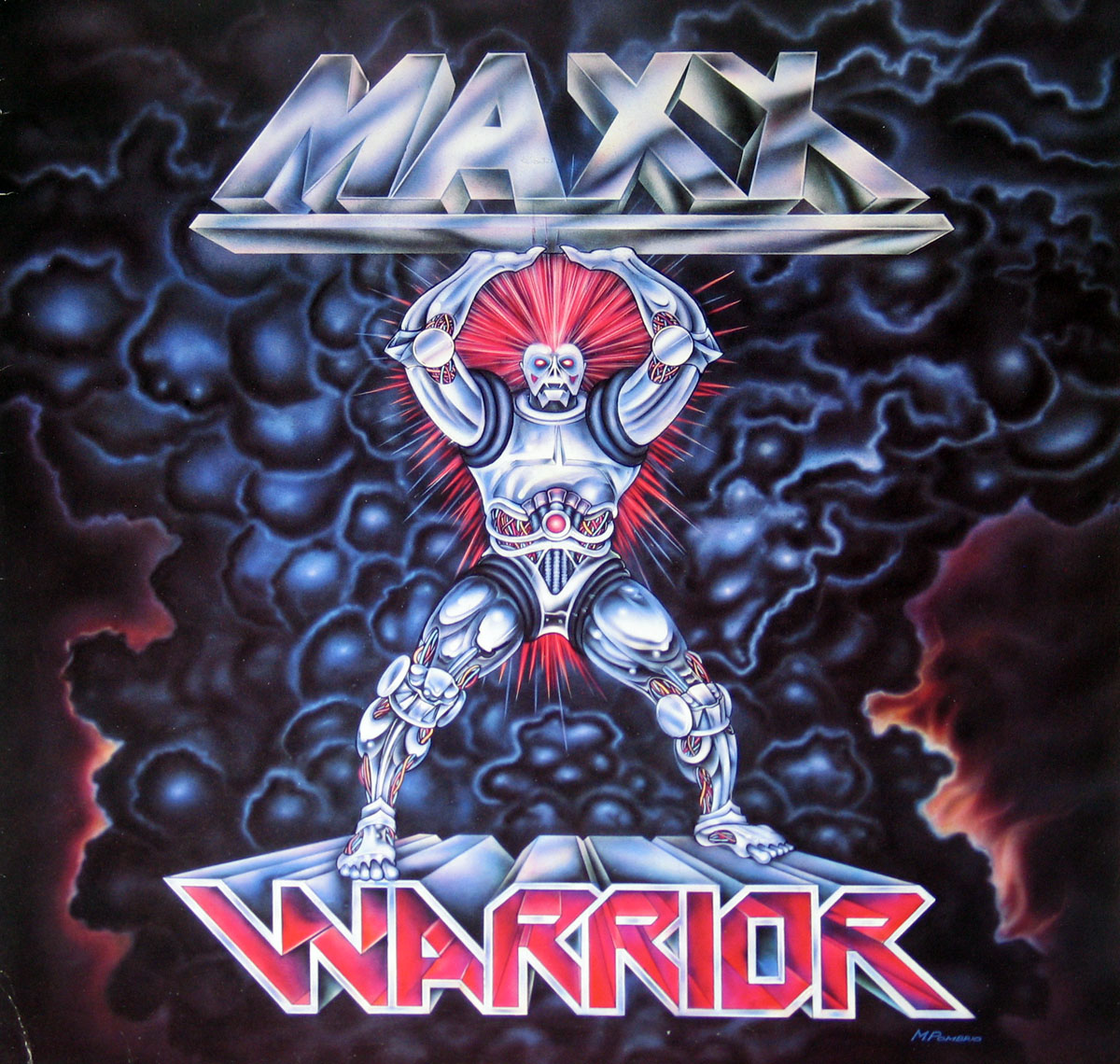 Photo of Album's Back Cover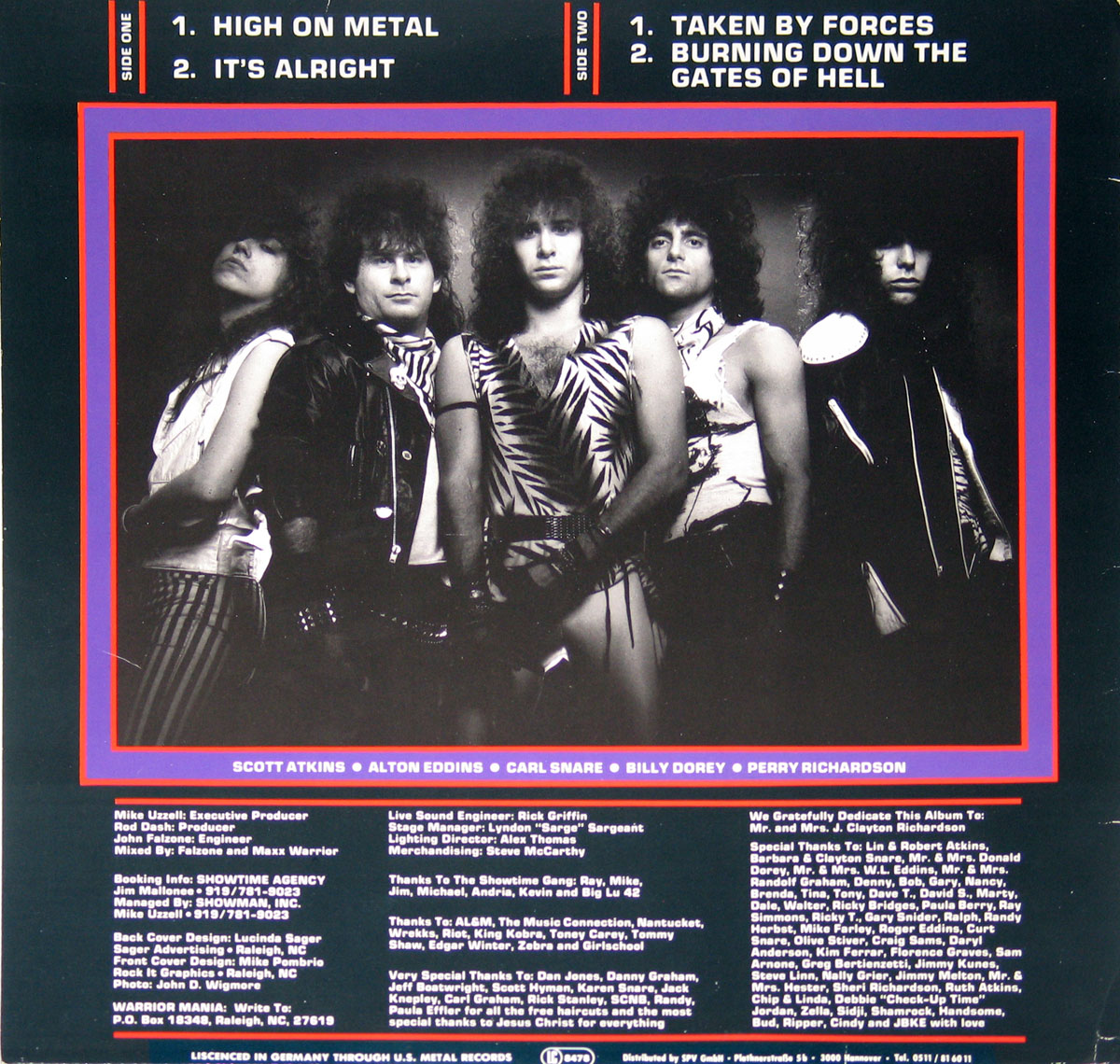 Enlarged High Resolution Photo of the Record's "U.S. Metal Records" label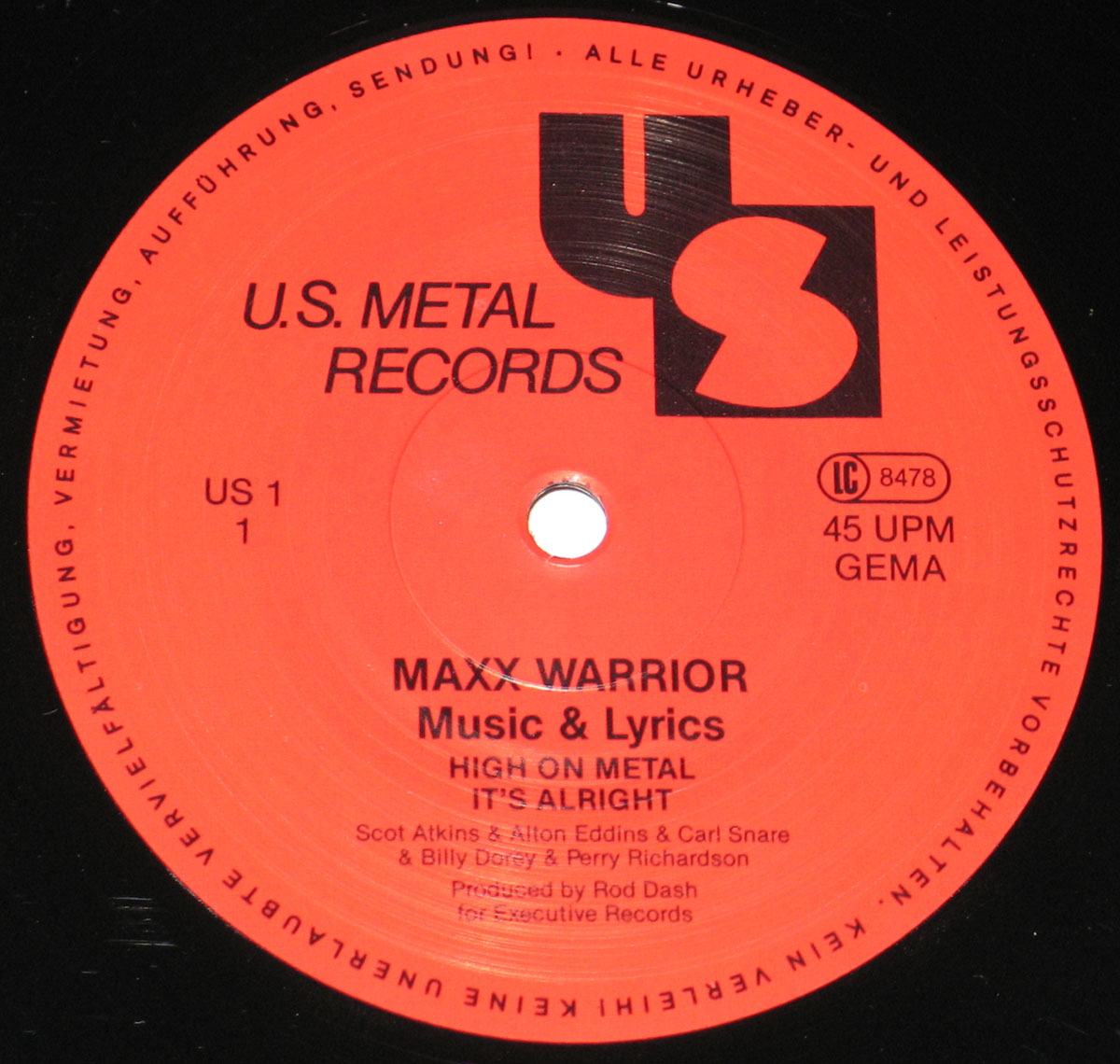 Note: The images on this page are photos of the actual album. Slight differences in color may exist due to the use of the camera's flash. Images can be zoomed in/out ( eg pinch with your fingers on a tablet or smartphone ).