---
MAGGIE'S MADNESS - ON FIRE Mausoleum Records 12" VINYL LP ALBUM
Maggie's Madness is a German Heavy Metal band from Nuremberg, Bavaria. They have been active from 1980-1984,2014 until today, during the period 1984 until 1986 they used the band-name "Wild Cat". This album "On Fire" was the second and last/final album released by"Maggie's Madness"
This web page has photos of album covers, inner sleeves, record labels together with production details, musicians and track-listing.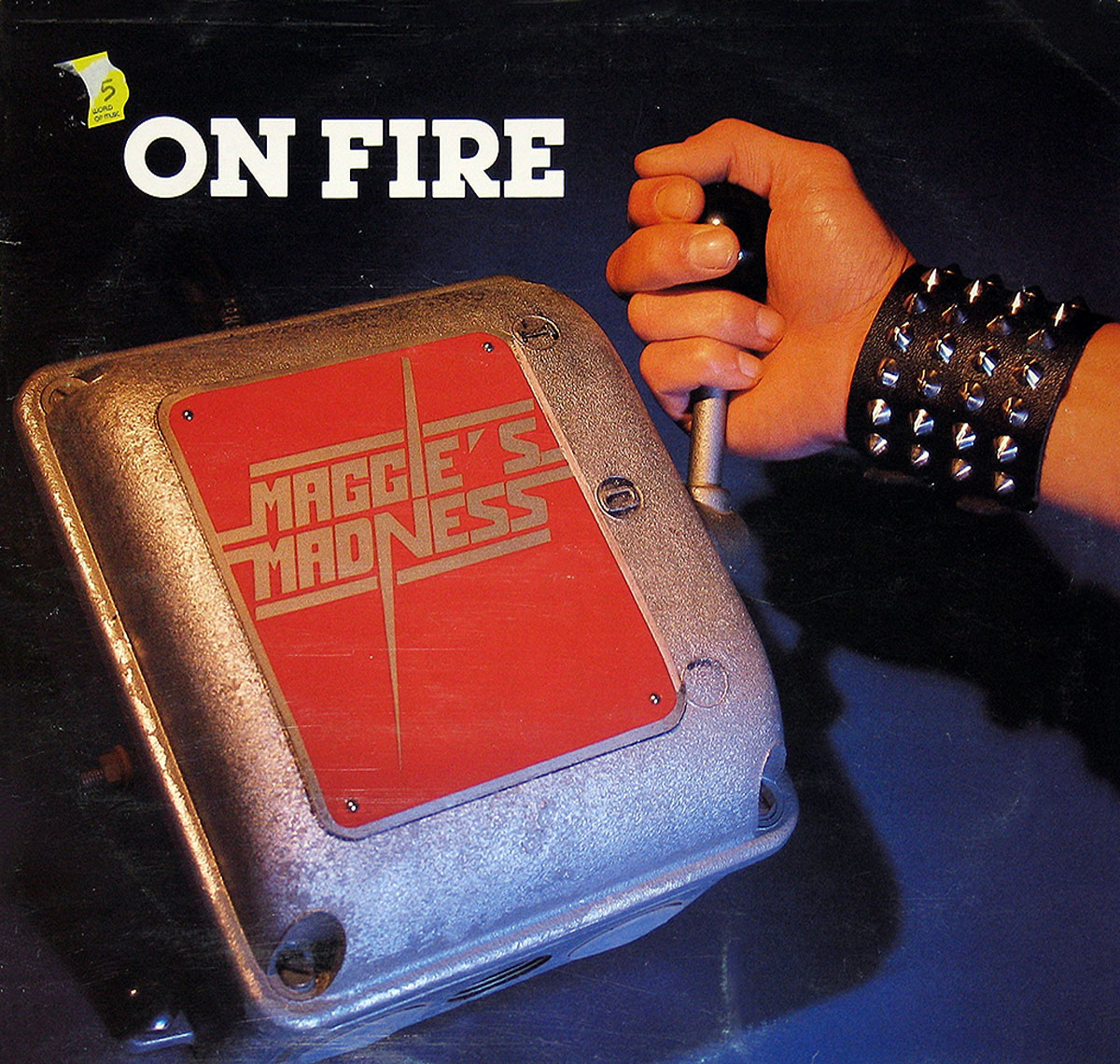 Collectors information / Album Description: 

This album "On Fire" was the first album released by "Maggie's Madness"

Music Genre:

Heavy Metal

Album Production Information:

The album: "MAGGIE'S MADNESS - On Fire" was produced by: R.Brix
This album was recorded at: Studio Behrle, mixed at Rock-Point

Record Label Information:

Mausoleum - SKULL 8324

Media Format:

12" LP Vinyl Stereo Gramophone Record
Total Album (Cover+Record) weight: 230 gram

Year & Country:

1981 Made in Belgium
Band Members and Musicians on: MAGGIE'S MADNESS - On Fire
Band-members, Musicians and Performers
Mike Dudek - Lead Vocals, Guitar
Franz Zellner - Guitar
Joe Bleicher - Guitar
Hans Schuh - Drums
Peter C.Tobolla - Bass
Wolfgang Lang - Keyboards
Track Listing of: "MAGGIE'S MADNESS - On Fire"
The Songs/tracks on "MAGGIE'S MADNESS - On Fire" are
Lady Starlight
Devil is a Woman
Rock On
One More Time
Space Base
Footstompin' Music
Life Today
Shadows
Album cover photos of : MAGGIE'S MADNESS - On Fire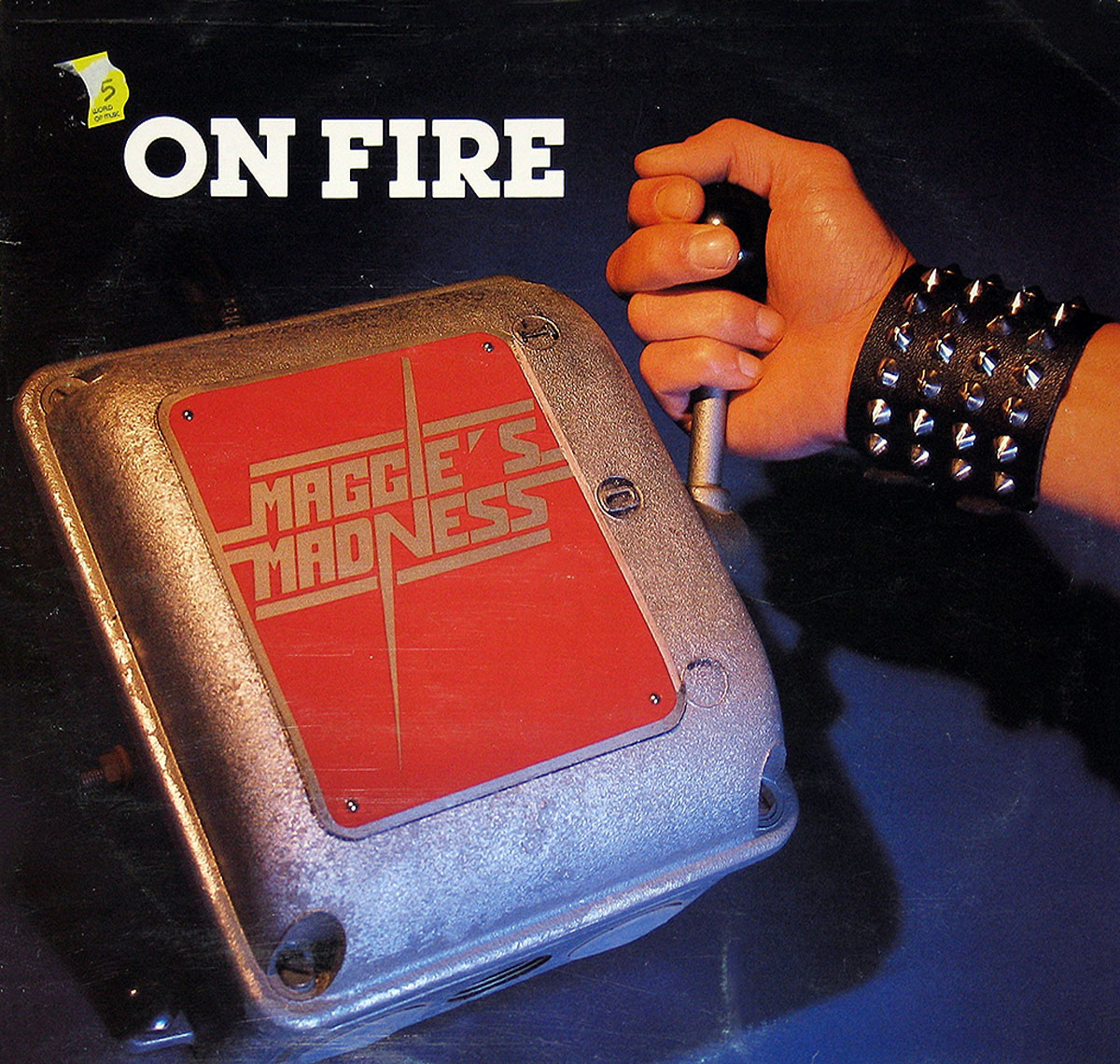 Back Cover Photo of "MAGGIE'S MADNESS - On Fire" Album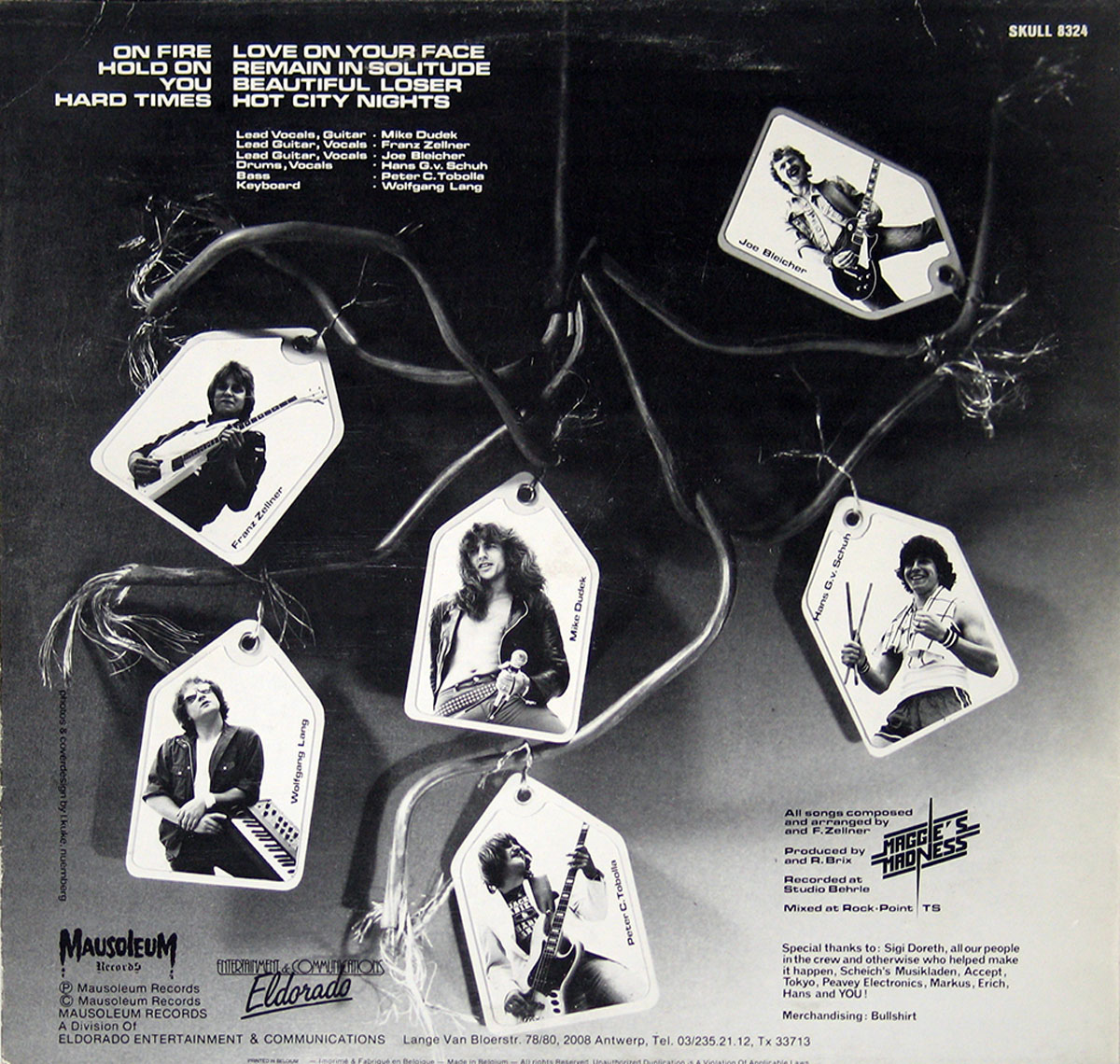 Enlarged High Resolution Photo of the Record's Mausoleum label