---
Reckless - No Frills - Valentino records - 12" VINYL LP ALBUM
"No Frills" is the 1987 album by the American Hard Rock / Glam Metal band "RECKLESS" from New York. This web-page has hi-res photos of the album covers, record label and a detailed description.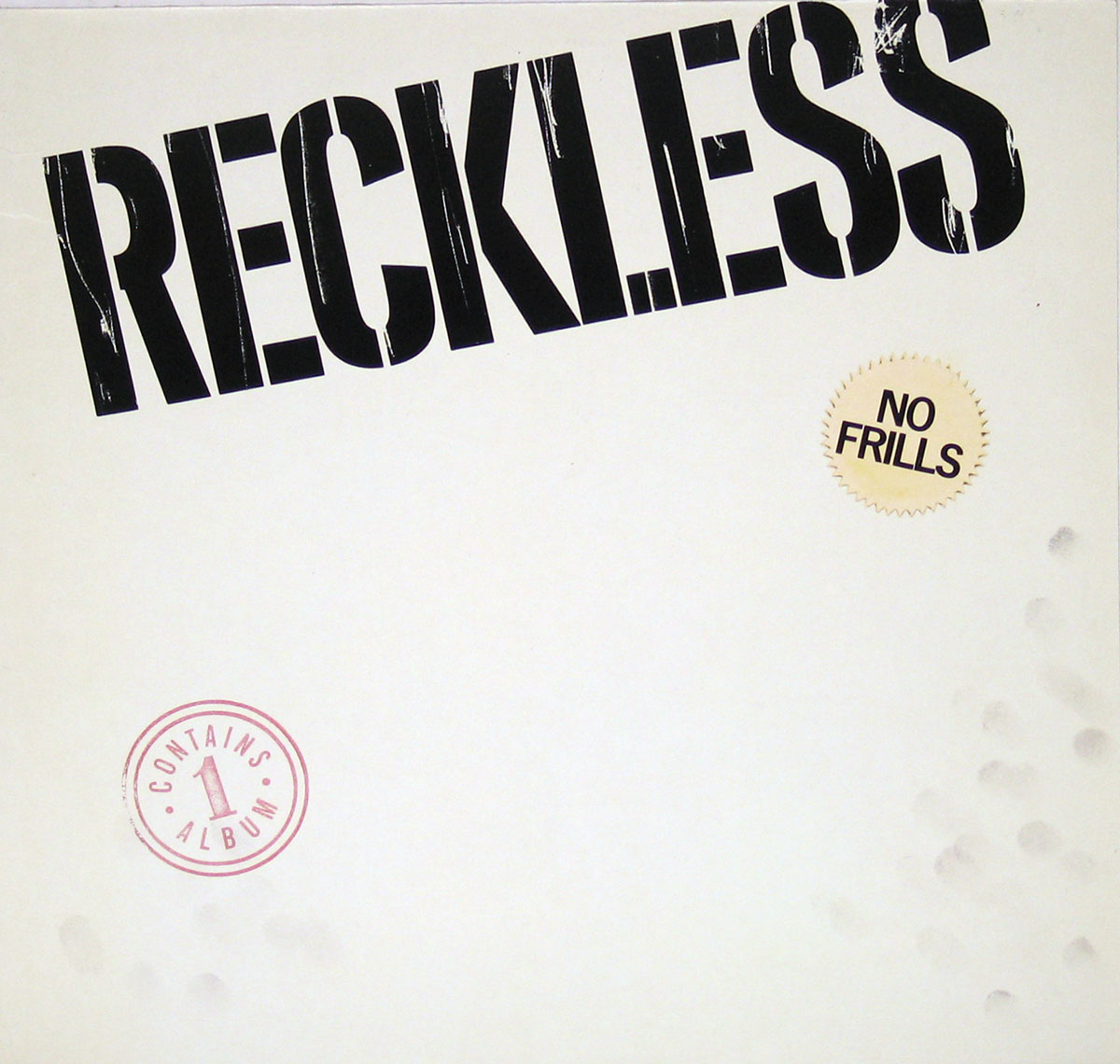 Album Production information:

Produced by M.Mendoza, J.French-Segall for FCC productions.
Music Genre:

New Wave Melodic Speed Metal Music
Record Label Information:

Valentino Records 790 564-1
Media Format:

12" LP Vinyl Gramophone Record
Year and Country:

1987 Made in Germany
Band Members and Musicians on: Reckless No Frills
Band-members, Musicians and Performers
Chris Cintron - Lead Vocals
Gary Kriss - Bass, vocals
Bob Gam - Guitar, vocals
B. Smith - Drums, vocals
Track Listing of: Reckless No Frills
Side One:
Nitty Gritty
Wild in the Streets
Deadly Game
Voices in the Night
Crazy over you
Side Two:
Breakin' Up
Night after Night
Railroad Alley
Eye for an Eye
Holdin' on
High Quality Photo of Album Front Cover "Reckless No Frills Valentino records"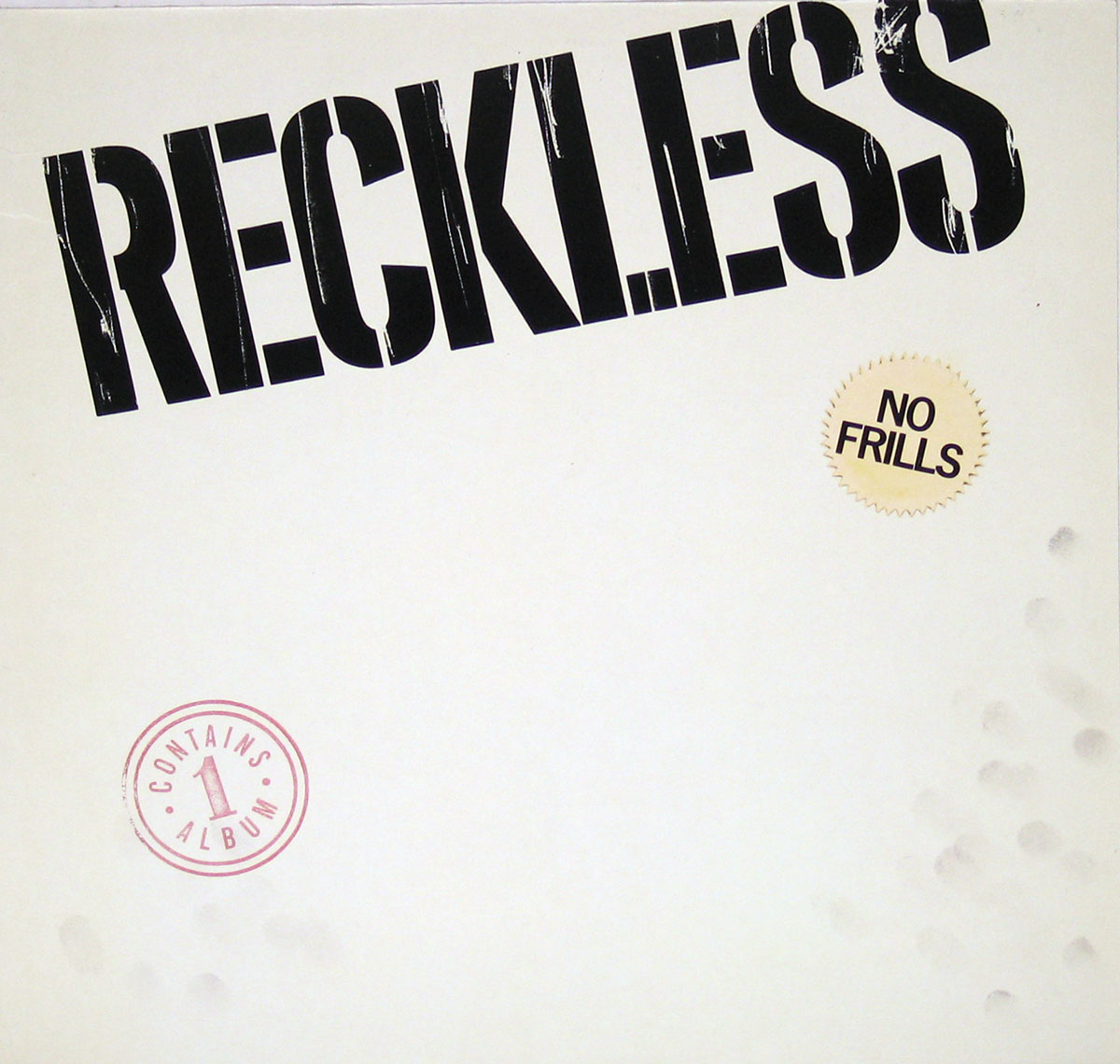 Album Back Cover Photo of "Reckless No Frills Valentino records"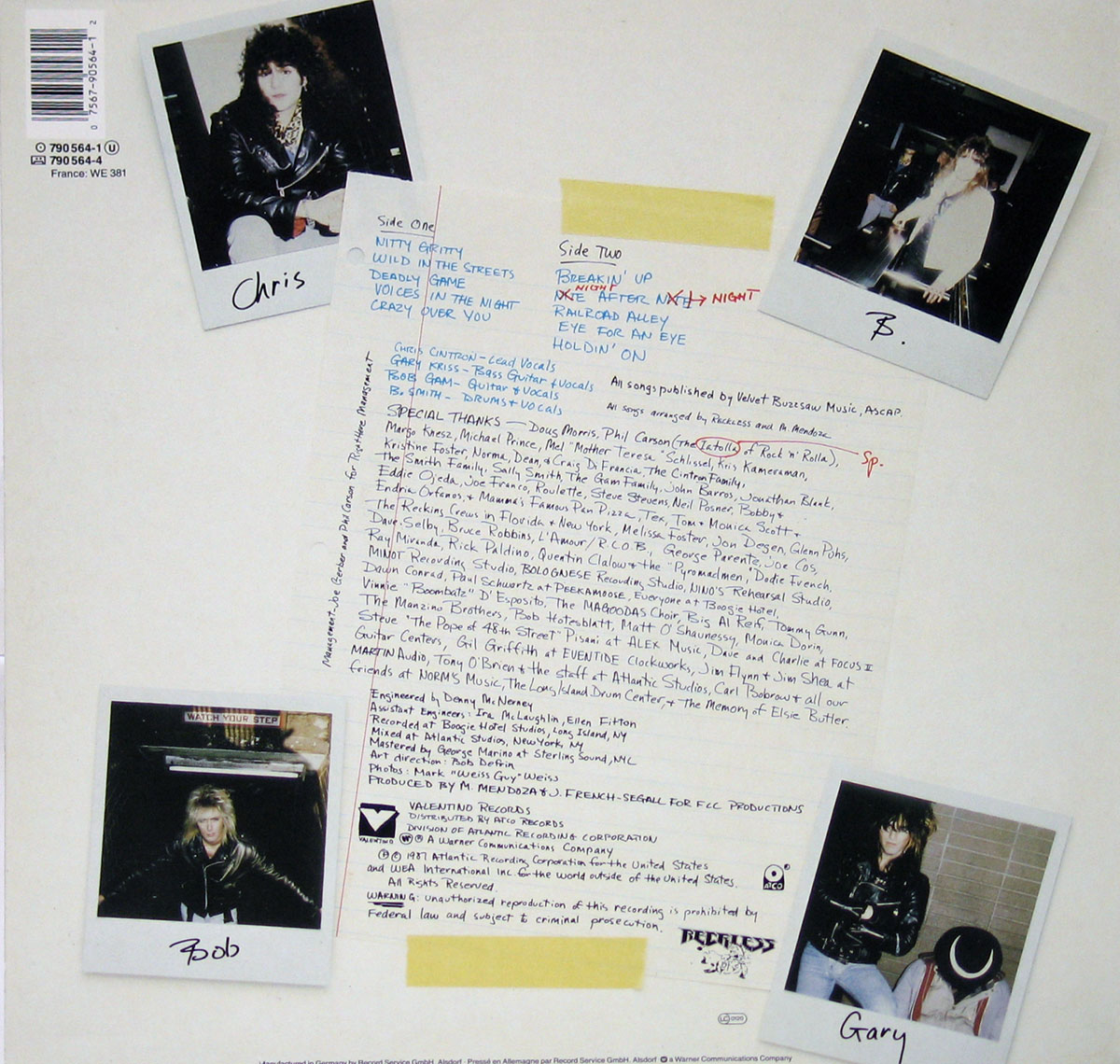 Enlarged & Zoomed photo of "Reckless No Frills Valentino records" Record's Label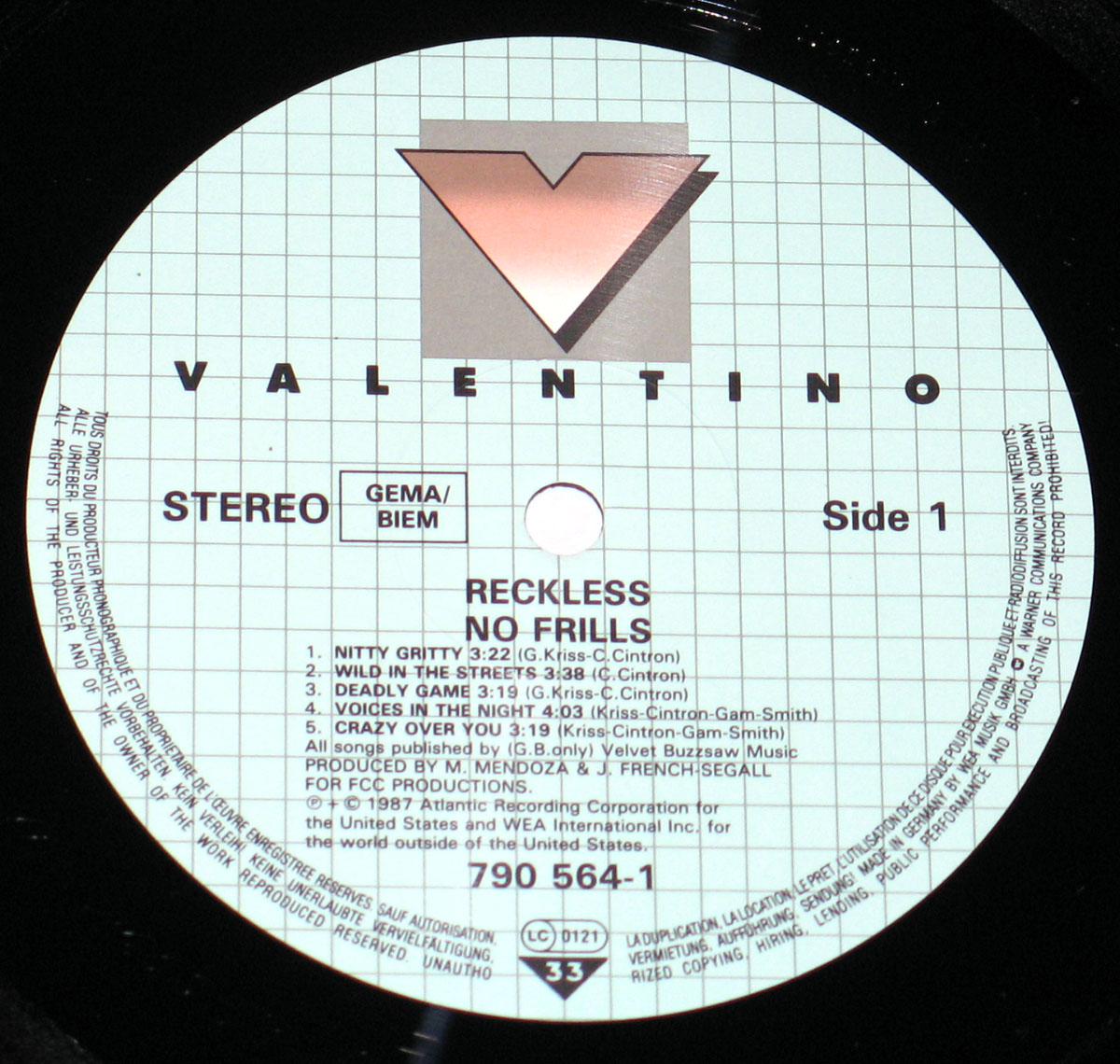 Note: The photos on this page are of the actual album. Slight differences in color may exist due to the use of the camera's flash. Images can be zoomed in/out ( eg pinch with your fingers on a tablet or smartphone ).