---
Love/Hate Wasted in America 12" VINYL LP ALBUM
For the promotion of the album "Wasted in America", Jizzy Pearl used himself in a legendary publicity stunt to help album sales. This stunt, with the help of a few others, included Jizzy successfully erecting a cross on the Hollywood Sign and positioned himself on it. This web-page has hi-res photos of the album covers, record label and a detailed description.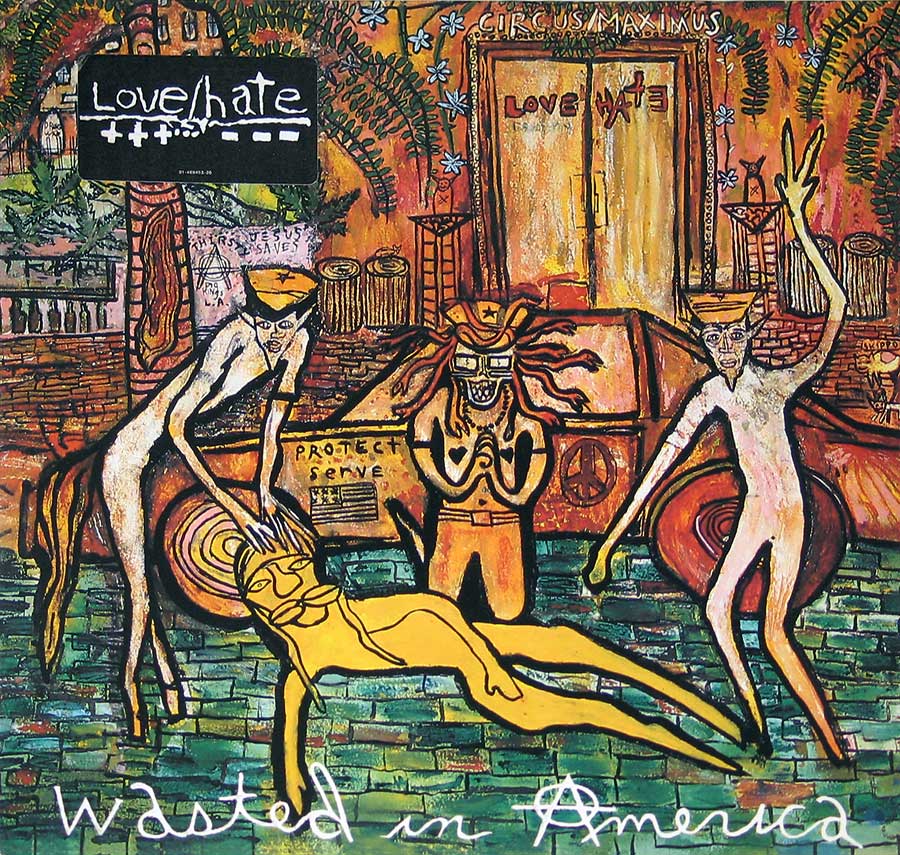 Description / Collector's info:

This album includes the original custom inner sleeve with album details, complete lyrics of all songs by Love/Hate.

Music Genre:

American Hard Rock Heavy Metal Music

Album Production Information:

Produced by John Jansen
Recorded at the Power Station, New York City and House of Music, West Orange, NJ.

Label Information:

Sony CBS 469453 / 01-469453-20 / LC 0162

Media Format:

12" LP Vinyl Gramophone Record

Year & Country:

1992 Made in Holland
Band Members and Musicians on: Love/Hate Wasted in America
Love/Hate's Band-members, Musicians and Performers
Vocals: Jizzy Pearl (left to lead L.A. Guns and then Ratt)
Guitar: Jon E. Love
Bass: Skid (Rose)
Drums: Joey Gold
Track Listing of: Love/Hate Wasted in America
The Song/tracks on "Wasted in America " are:
Wasted in America
Spit
Miss America
Cream
Yucca Man
Happy Hour
Side Two:
Tranquilizer
Time's Up
Don't Fuck With Me
Don't Be Afraid
Social Sidewinder
Evil Twin
Album cover photos of : Love/Hate Wasted in America
Photo of Front Cover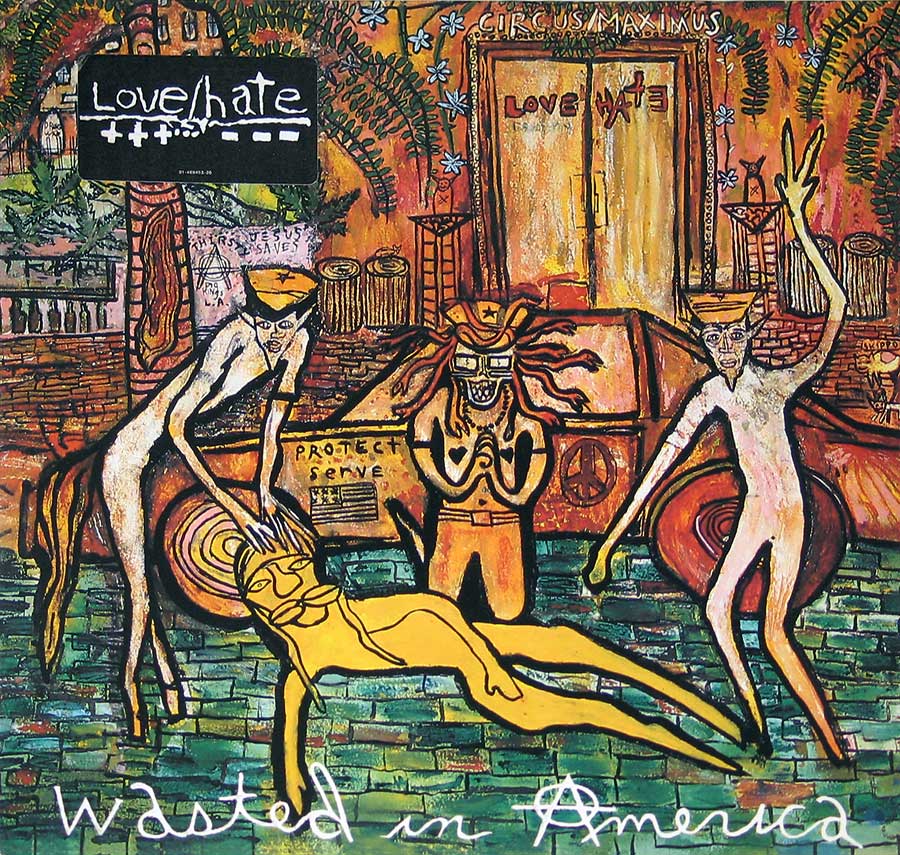 Photo of Album's Back Cover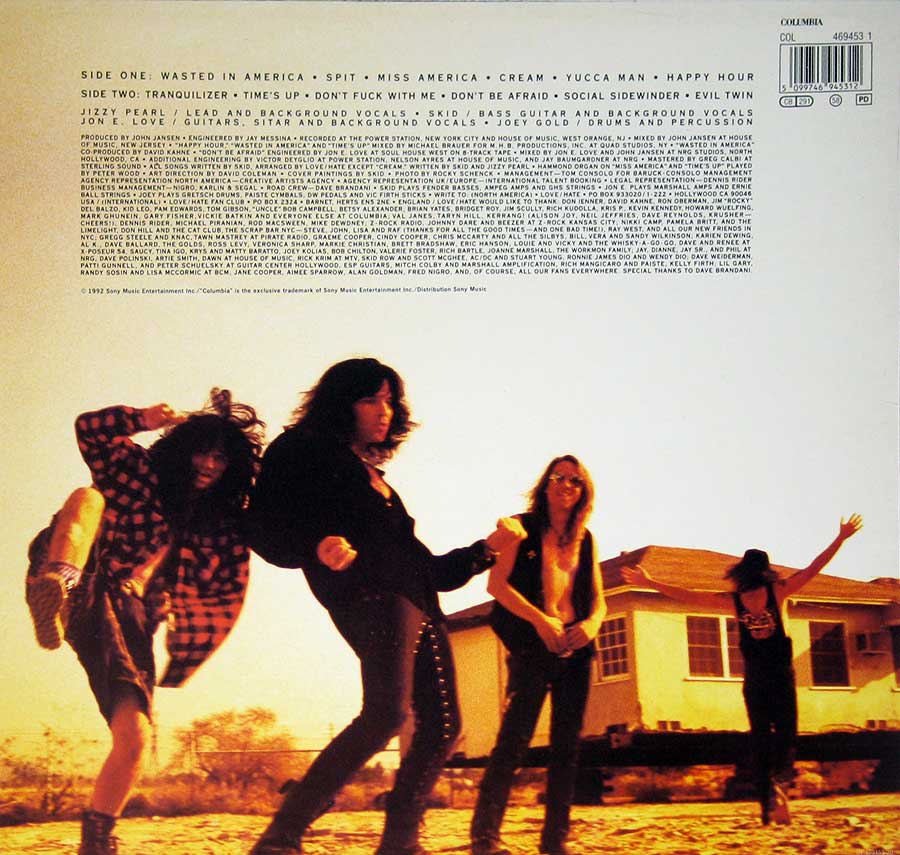 Photo of Album's Inner Sleeve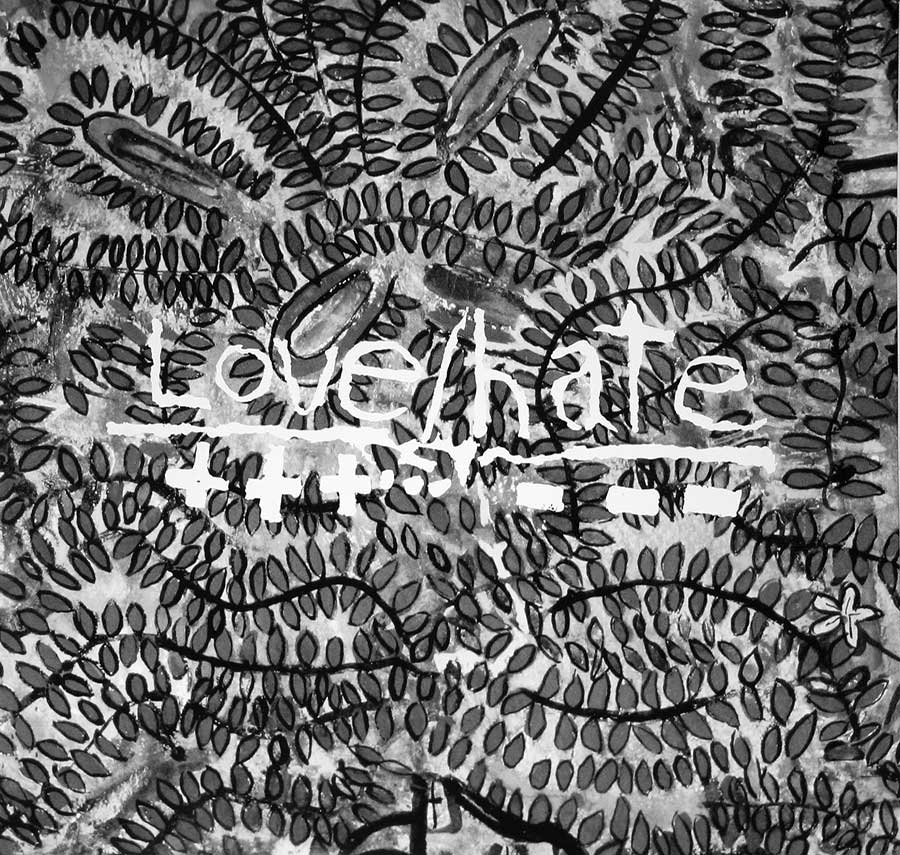 Photo of Record Label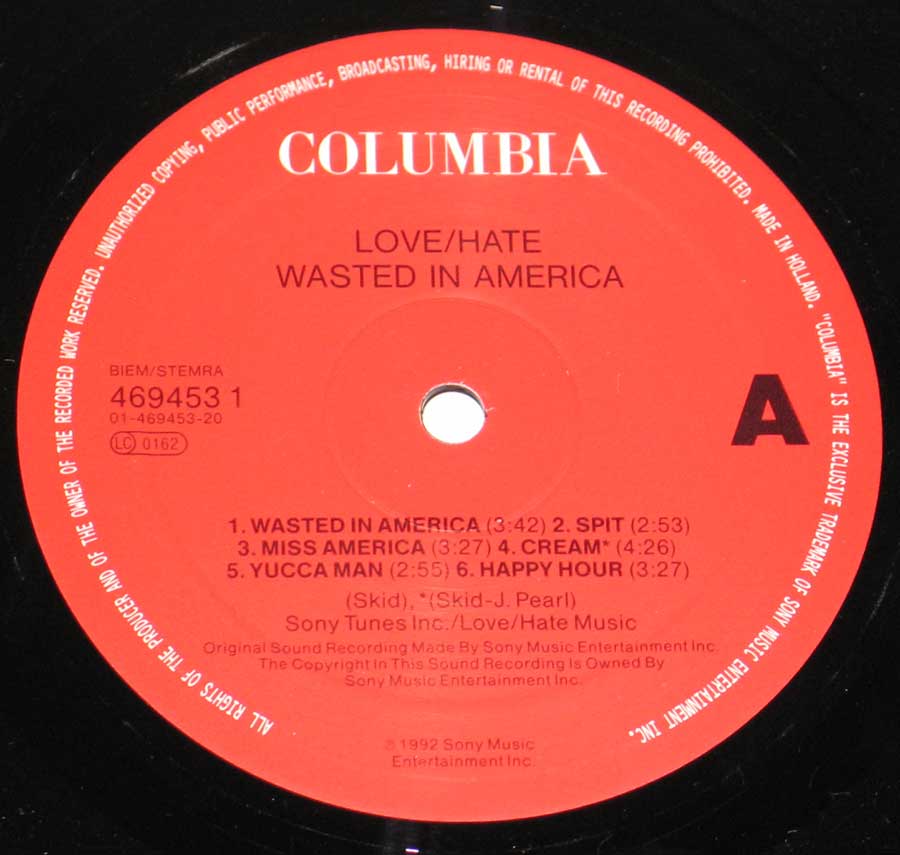 Note: The images on this page are photos of the actual album. Slight differences in color may exist due to the use of the camera's flash. Images can be zoomed in/out ( eg pinch with your fingers on a tablet or smartphone ).