---
J.J. CALE - 5 V - american rock, blues-rock 12" LP VINYL ALBUM
Description: This album "J.J. CALE - 5 V" is the fifth album by J. J. Cale. Released in 1979, it was his first album for three years.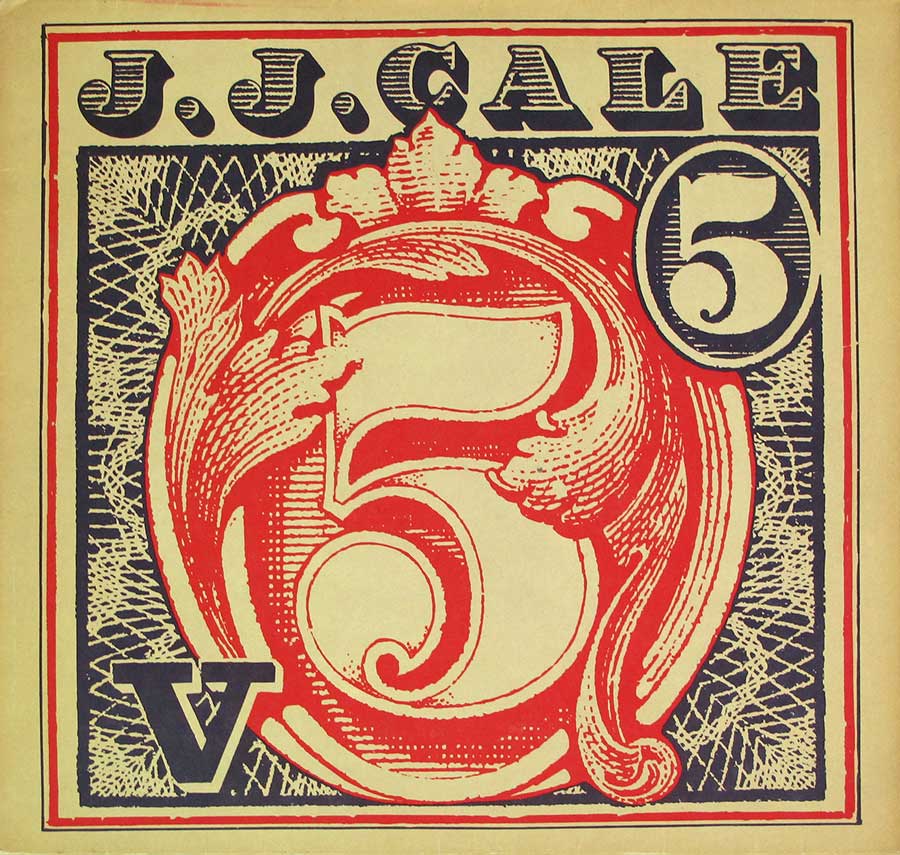 Music Genre:

Americana, Blues, Rock

Album Production Information:

The album: "J.J. CALE - 5 V" was produced by: Audie Ashworth and J.J. Cale

Mastering Engineer(s): Jerry Watson at CBS Nashville

Album cover design: KOsh

Label Information:

Shelter Recording 200 389

Media Format:

12" LP Vinyl Stereo Gramophone Record
Total Album (Cover+Record) weight: 230 gram

Year & Country:

1979 Made in Germany
Personnel/Band Members and Musicians on: J.J. CALE - 5 V
Band-members, Musicians and Performers
Billy Cox (Jimi Hendrix)
Karl Himmell
Christine Lakeland
Sherry Porter
Kenny Buttrey
Buddy Harmon
Carl Radle
David Briggs
Farrell Morris
Jimmy Karstein
Bill Kenner
Complete Track-listing of the album "J.J. CALE - 5 V"
The detailed tracklist of this record "J.J. CALE - 5 V" is:
Side One:
Thirteen Days
Boilin' Pot
I'll Make Love To You Anytime
Don't Cry Sister
Too Much For Me
Sensitive Mind
Side Two:
Friday
Lou-Easy-Ann
Let's GO to Tahiti
Katy Kool Lady
Fate of a Fool
Mona
---
J.J. CALE - 5 V 12" LP Vinyl Album High Resolution & Quality Photos
Photo Of The Back Cover J.J. CALE - 5 V 12" LP Vinyl Album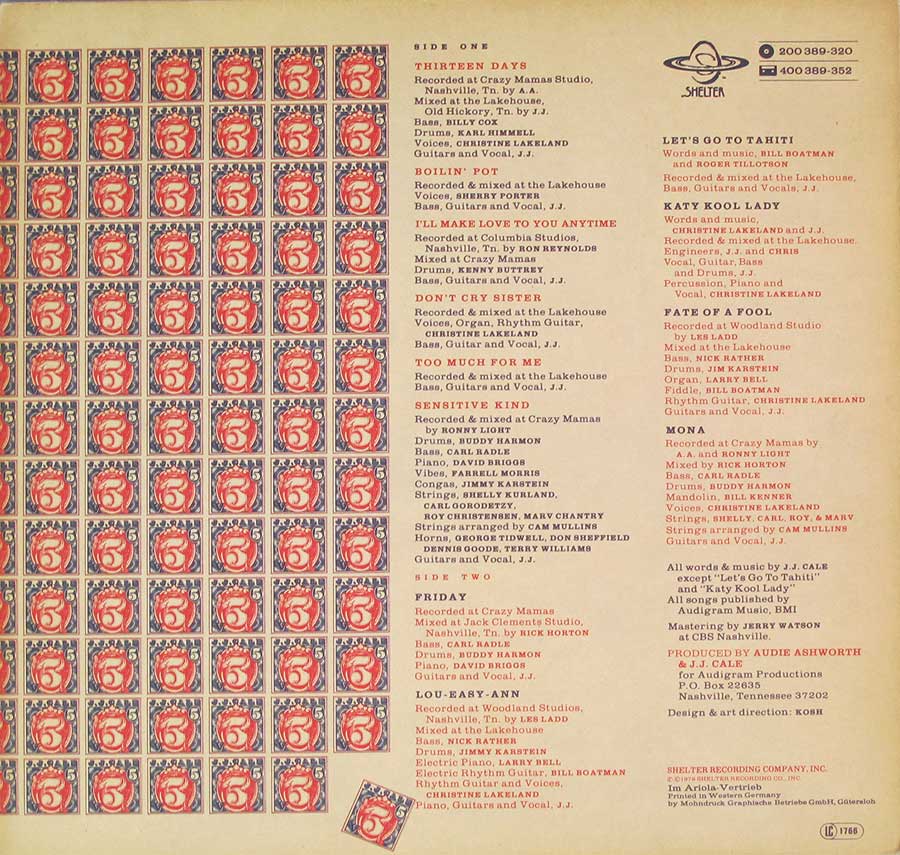 ---
Close up of record's label J.J. CALE - 5 V 12" LP Vinyl Album Side One: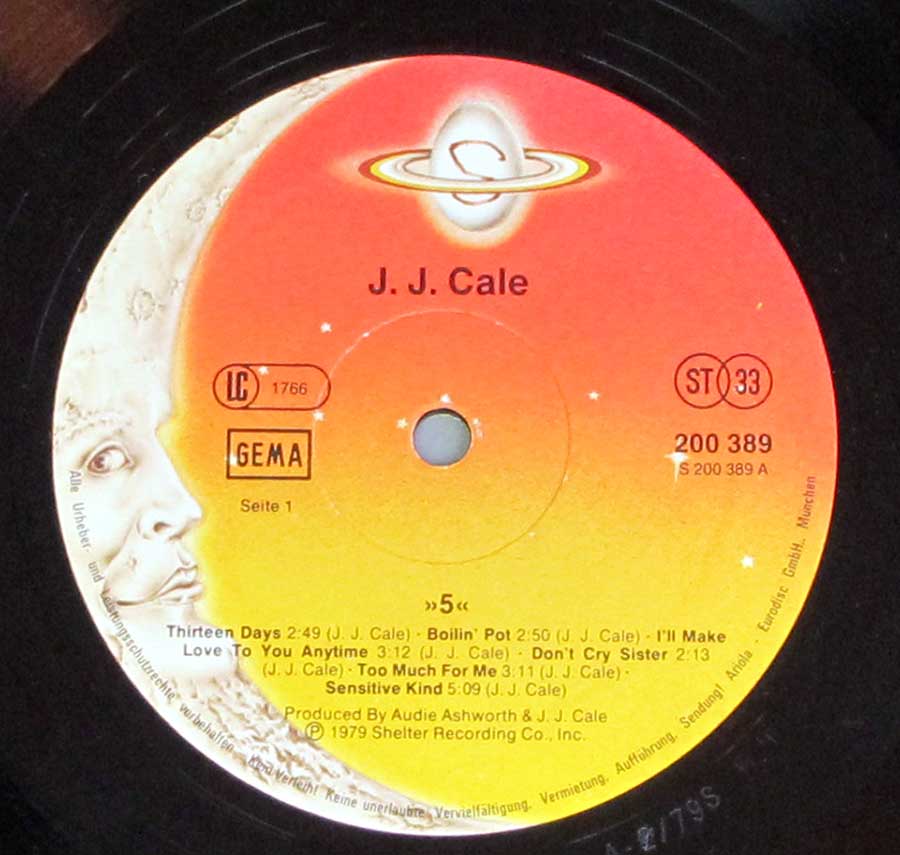 ---
---
---
---