---
MORGOTH - Resurrection Absurd 1989 12" VINYL EP
"Resurrection Absurd" is the first official record released by the German Death Metal band "Morgoth". It was released on 12" EP Extended Play record with 5 tracks.
  Morgoth was a German death metal band that was formed in 1987 Rüdiger Hennecke and Carsten Otterbach in Meschede. Originally the name Cadaverous Smell was used and the band played grindcore / noise style. When Harry Busse joined the band they renamed themselves to "Minas Morgul". In 1987 the band settled on Morgoth when singer and bass-player Marc Grewe joined the band.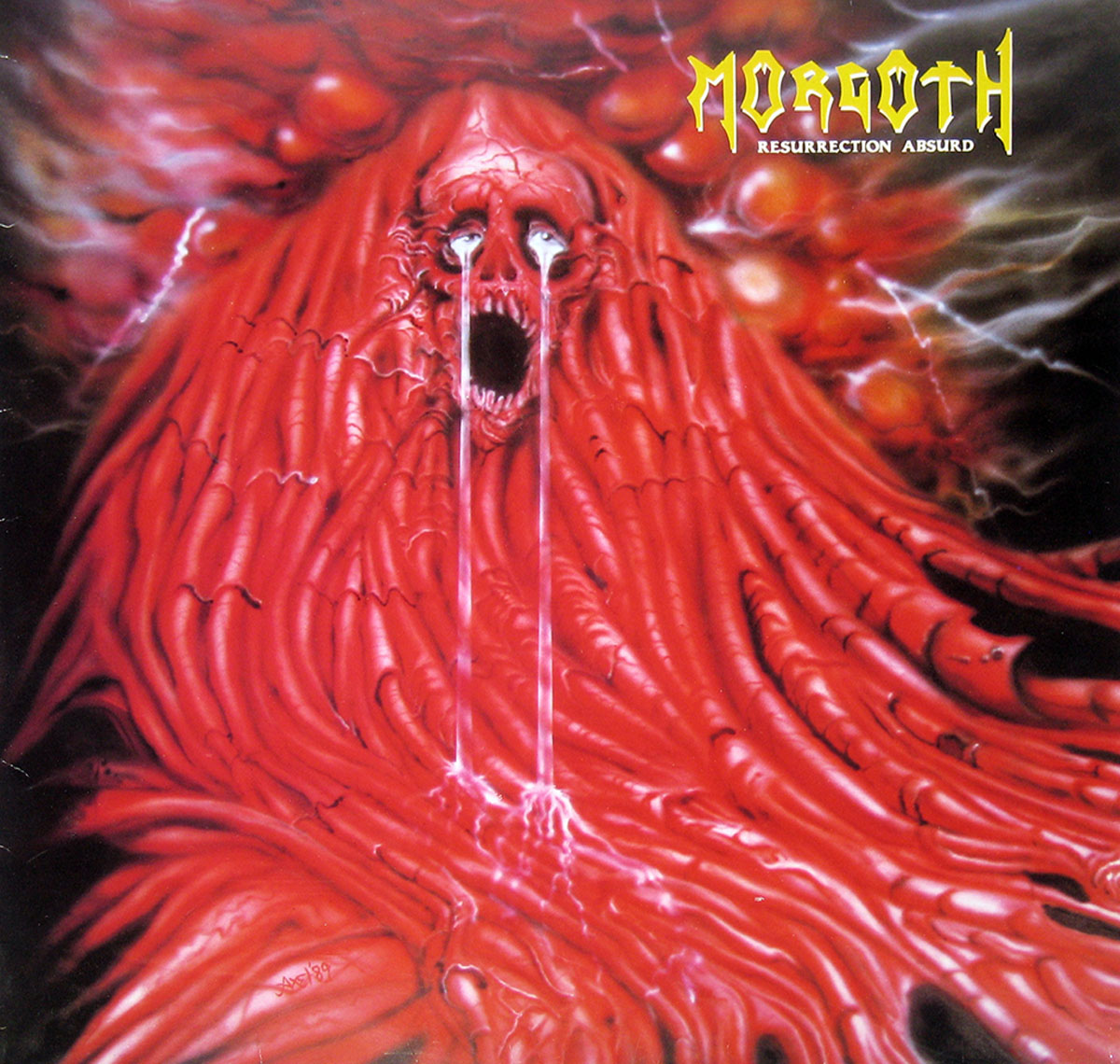 Essential Album Information For: MORGOTH - Resurrection Absurd 12" VINYL EP 1989
Label & Catalognr:
Century Media Records 60-9708
Media Format:
Record Format: 12" Vinyl Stereo Gramophone Record
Total Album (Cover+Record) weight: 230 gram
Year & Country:
1989 Germany
MORGOTH - Resurrection Absurd 1989 Production & Recording Information
Producers:
Dirk Dreager - Producer
Sound & Recording Engineers:
Michael Jesch - Sound Engineer
Heinrich "Heinz" Mikus - Sound Engineer
Heinrich "Heinz" Mikus - Singer, Lead Guitar and Sound Engineer. He started in 1967 in the German Hard Rock / Heavy Metal band "Faithful Breath". He was faithful to this band until 1986 when he joined the German Thrash metal band: "RISK" until 1993. In the late 1990s he was also sound engineer on a couple of albums for Liar and Morgoth.
Detlev Mohrmann - Sound Engineer
Recording Location:
This album was recorded at D+S Recordings.
Sound Mixed at Mohrmann Studios.
Album Cover Design & Artwork:
Axel Hermann - Artwork
Axel Hermann is a German graphics artist who has since the late 1980s designed and drawn the artwork for several dozen heavy metal albums, for bands like: Liar, Morgoth and many others.
Photography:
Behrent - Photography
Martin Becker - Photography
Martin Becker (Photographer) during the 1980s "Martin Becker" has photographed around two dozen heavy metal bands. These bands include the two Swiss bands: "Coroner" and "Celtic Frost" as well other bands like: "Kreator" , "Rage" , "Running Wild" , "Tankard" and several others.
---
Musicians:
The Singer
The Guitarist
The Bass Player
The Drummer
Tracklisting Side One:
Track one
Track Two
Track Three
Tracklisting Side Two:
Track one
Track Two
Track Three
---
MORGOTH - Resurrection Absurd High Resolution & Quality Photos
Front Cover Photo Of MORGOTH - Resurrection Absurd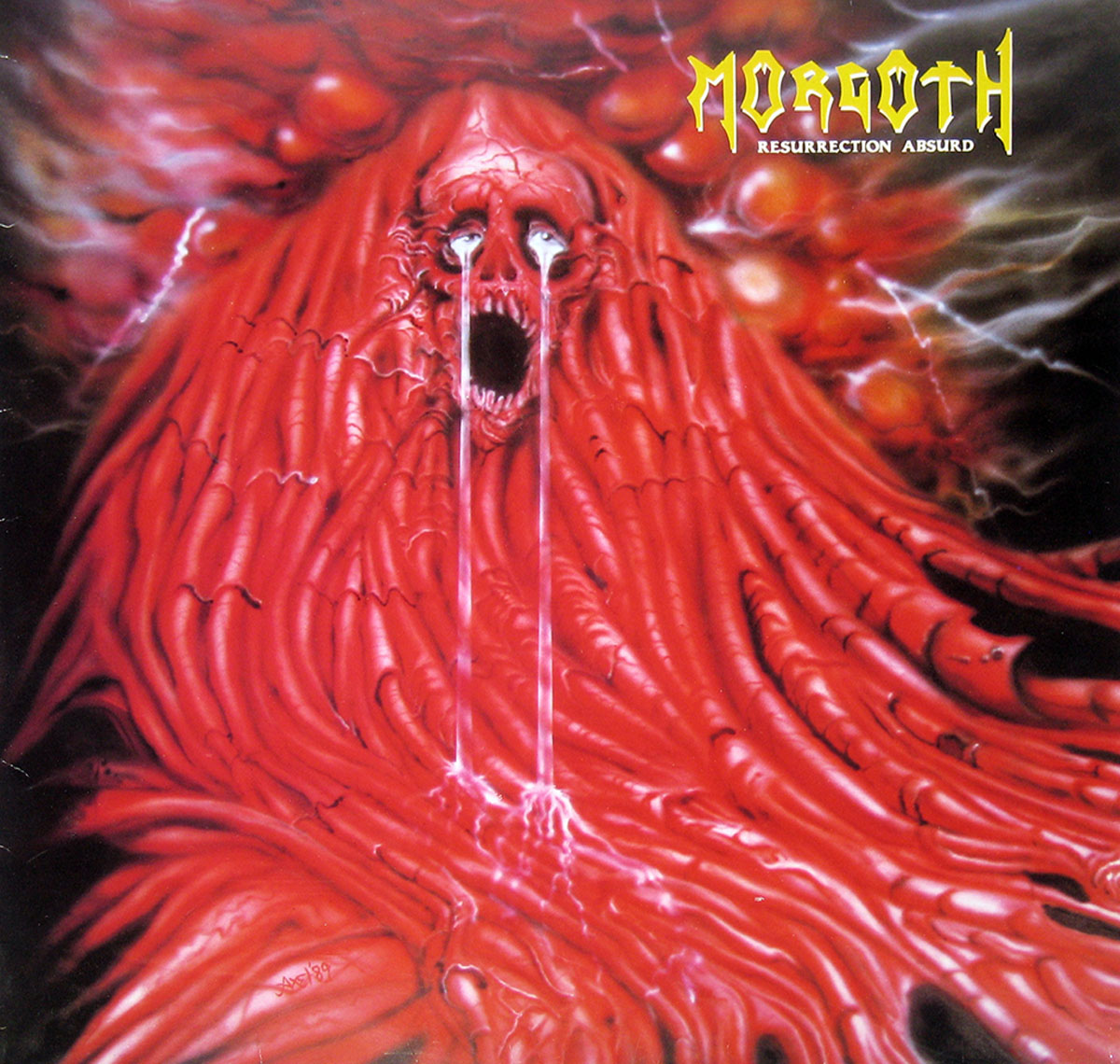 Photo Of The Back Cover MORGOTH - Resurrection Absurd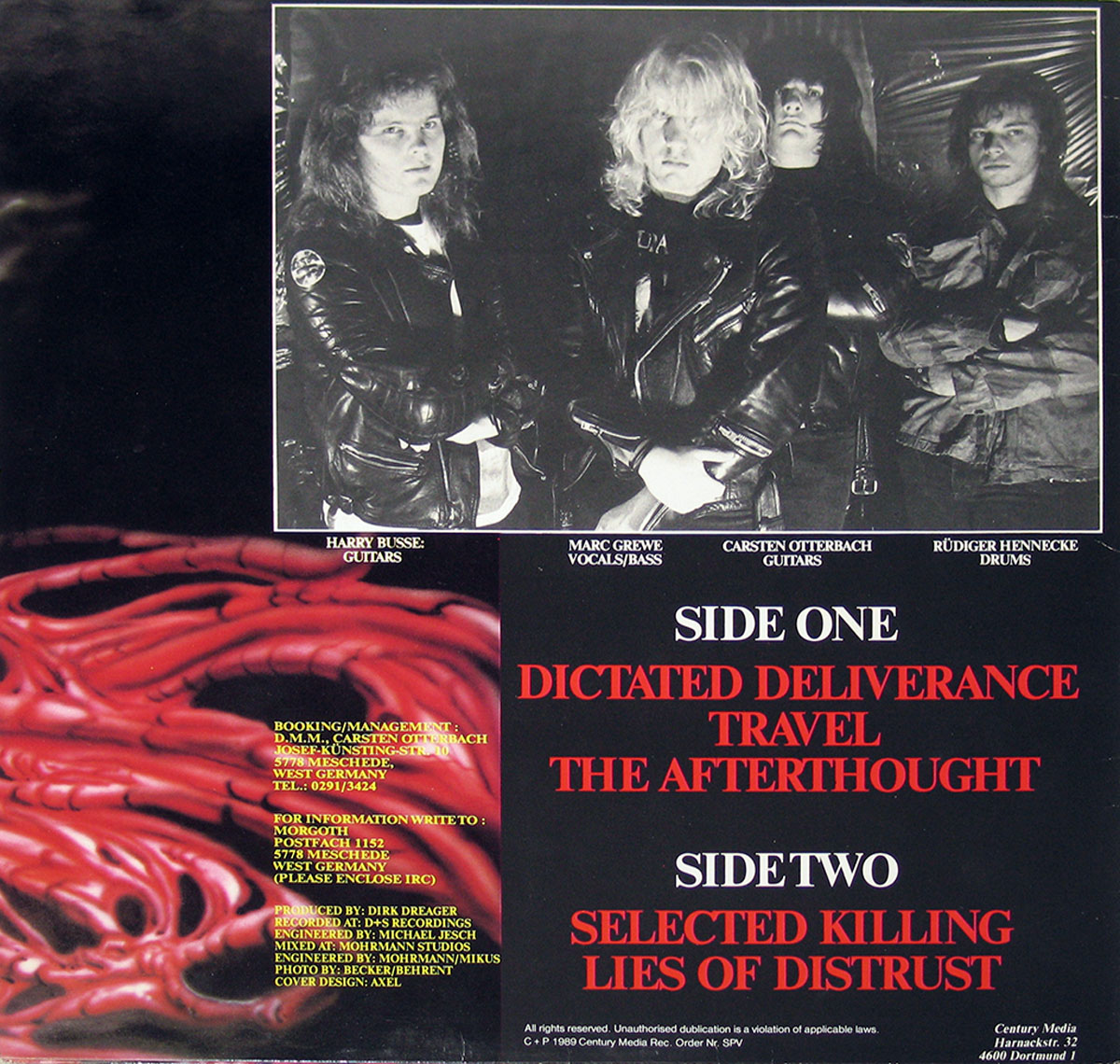 Close up of the MORGOTH - Resurrection Absurd record's label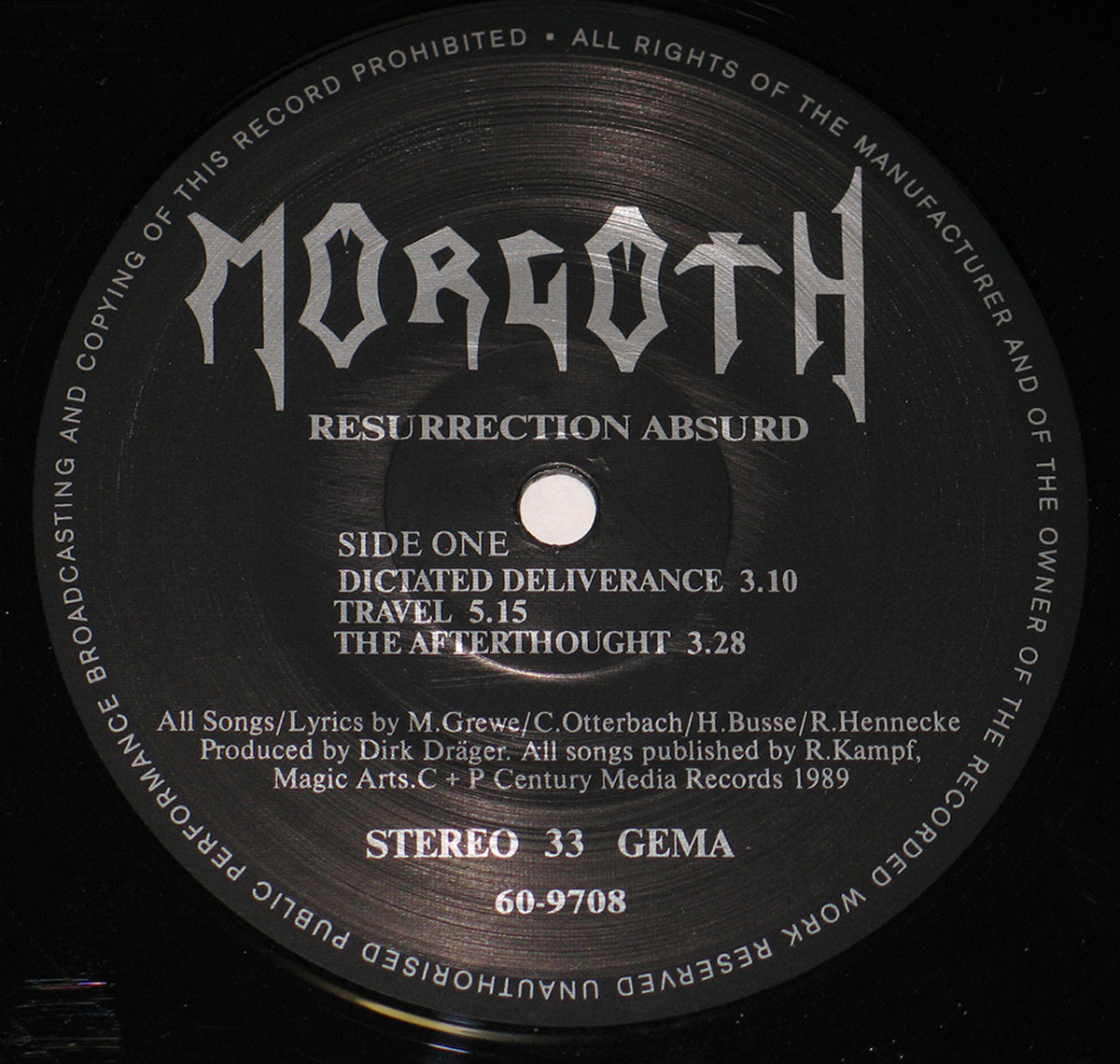 ---