---
COFFINS MORTUARY IN DARKNESS GATEFOLD 12" 2LP Vinyl Album
The COFFINS Mortuary In Darkness Gatefold 12" 2LP Vinyl Album is a death-doom metal album released in 2005. The album features a dark and heavy sound that reflects the band's fascination with death and the occult. The gatefold packaging adds to the album's aesthetic appeal, making it a valuable addition to any metal music collector's library. The album showcases Coffins' unique style and contribution to the death-doom metal subgenre. This web page has photos of album covers, inner sleeves, record labels together with production details, musicians and track-listing.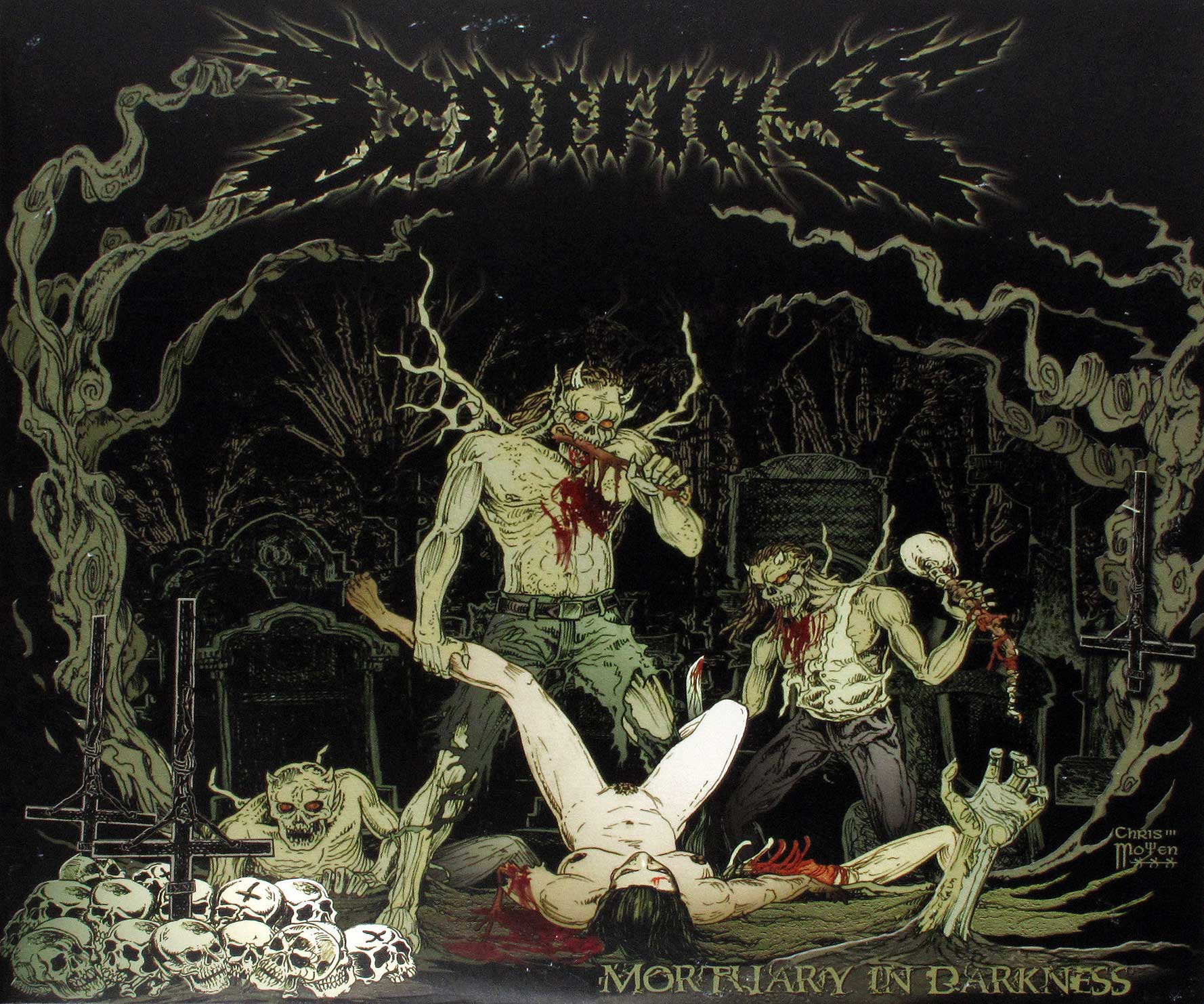 Album Description & Collectors information:

Gatefold (FOC) cover design with artwork / photos on the inside cover pages



Music Genre:

Death / Doom Metal

Record Label Information:

Kreation Records

Media Format:

12" Vinyl Stereo Gramophone Record
Total Album (Cover+Record) weight:

230

gram
Band Members and Musicians on: COFFINS - Mortuary in Darkness
Band-members, Musicians and Performers
Uchino
Sentoli
You
Track Listing of: "COFFINS - Mortuary in Darkness"
The Songs/tracks on "COFFINS - Mortuary in Darkness" are
Black End
Slaughter of Gods
Mortuary in Darkness
The Unspeakable Pain
Sacrifice to Evil Spirit
Torture
Into the Coffin (Oppression)
Into the Coffin (Bonus Track)
Warhead (Bonus Track)
Album cover photos of : COFFINS - Mortuary in Darkness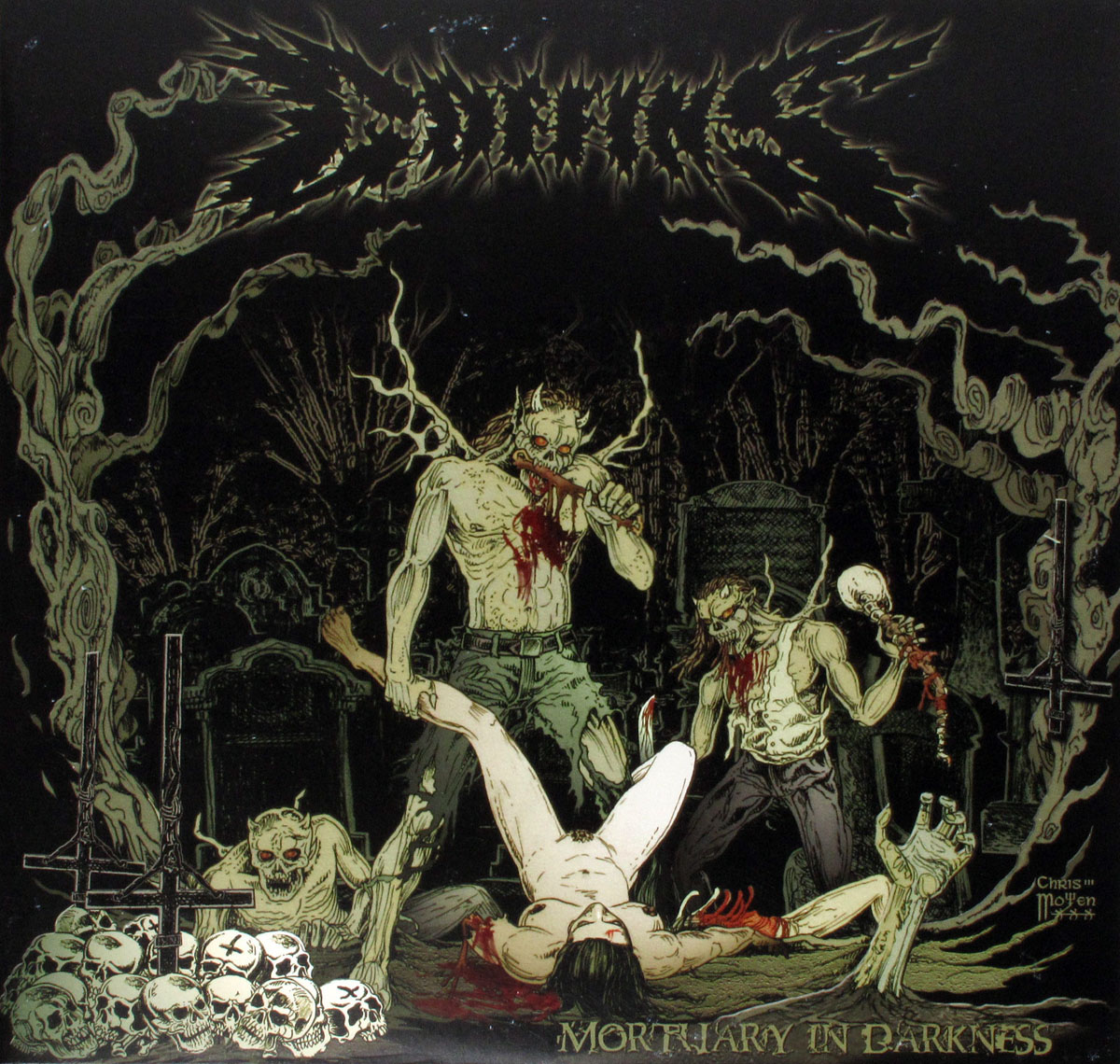 Note: The images on this page are photos of the actual album. Slight differences in color may exist due to the use of the camera's flash. Images can be zoomed in/out ( eg pinch with your fingers on a tablet or smartphone ).
Back Cover Photo of "COFFINS - Mortuary in Darkness" Album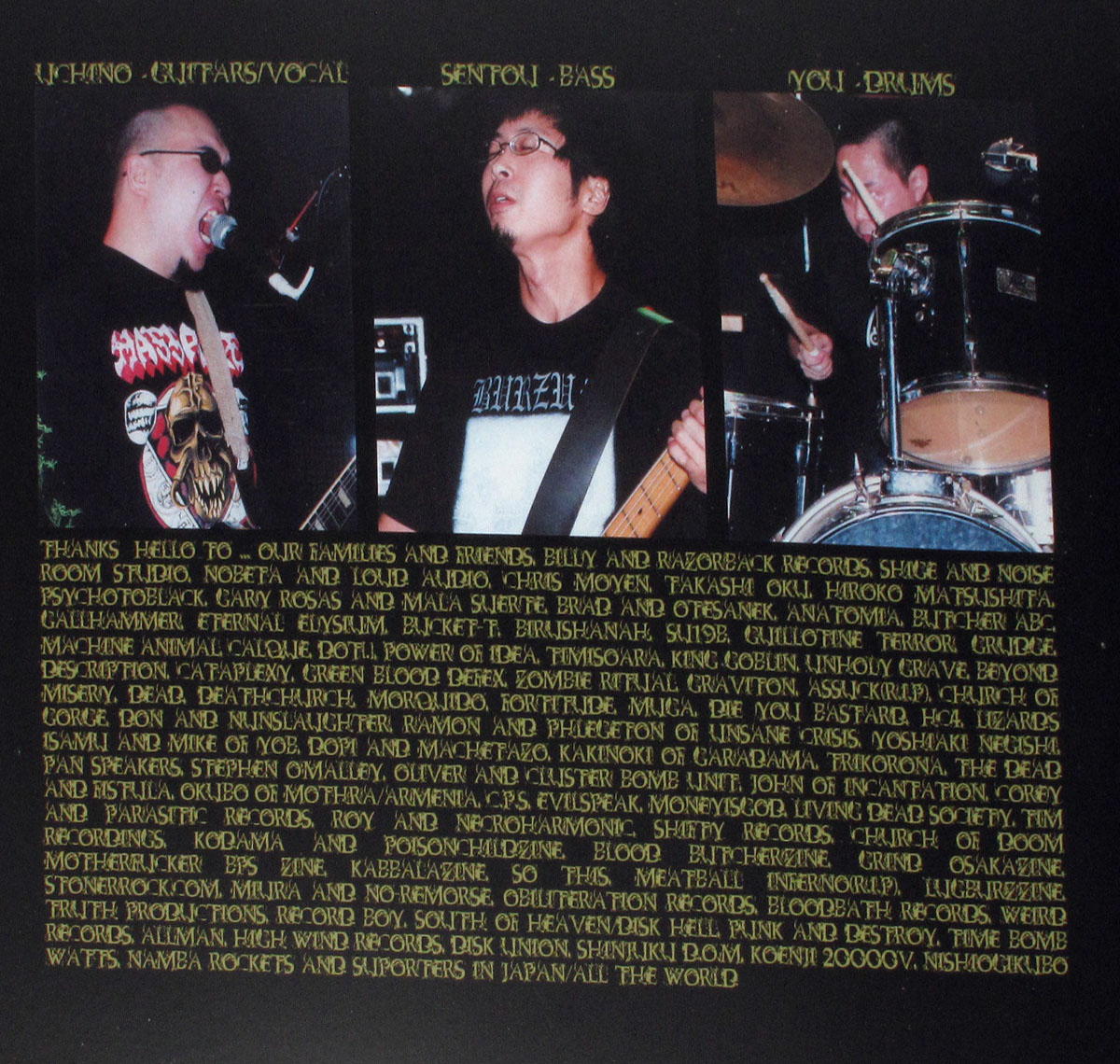 Photo of "COFFINS - Mortuary in Darkness" Album's Inner Cover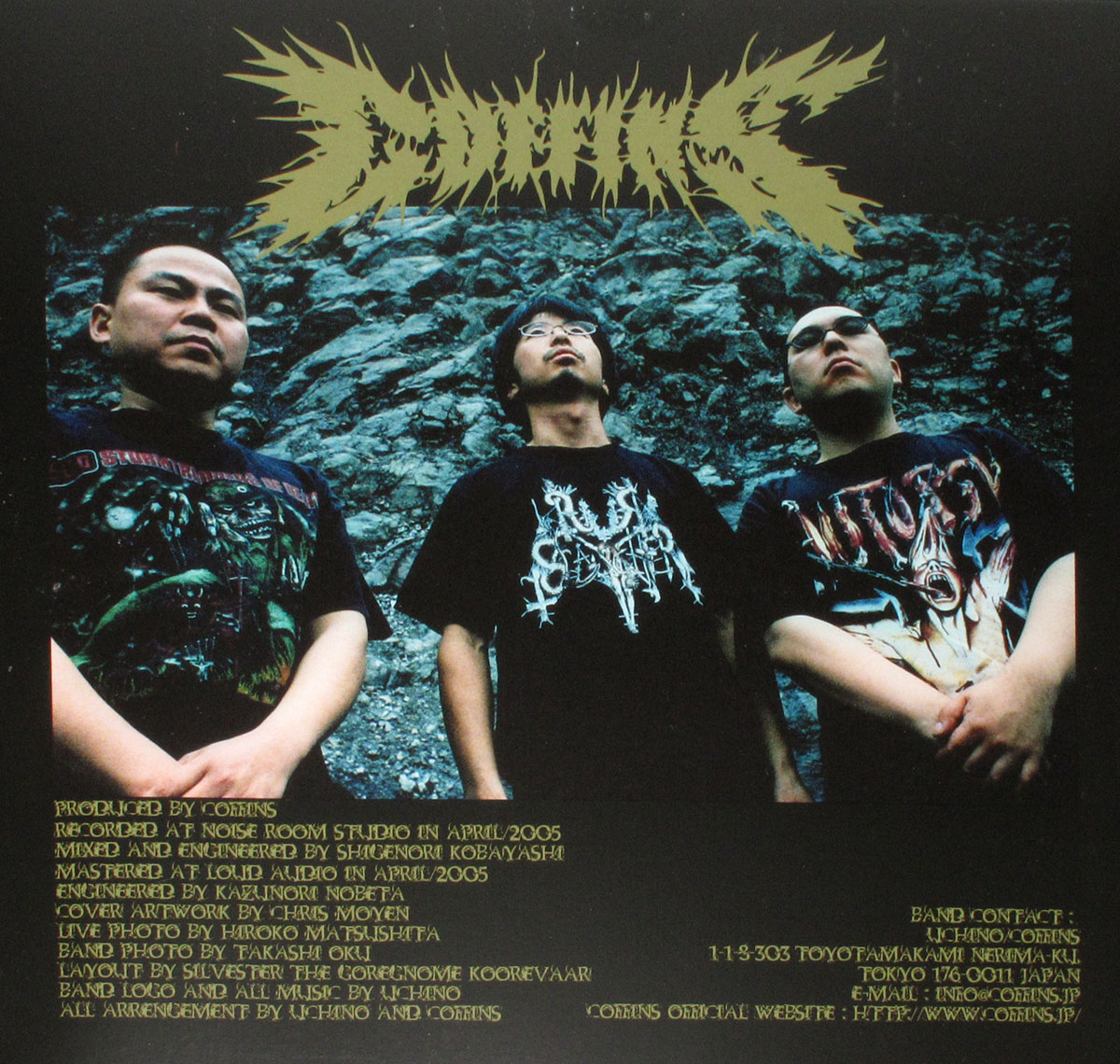 Close-up Photo of "COFFINS - Mortuary in Darkness" Record Label