---
Corrosion of Conformity - Eye for an Eye 12" VINYL LP ALBUM
"Eye for an Eye" is the first/debut album by the American Heavy Metal band "Corrosion Of Conformity" it was recorded Hummingbird sound studios in 1983 and released in 1984. This web-page has hi-res photos of the album covers, record label and a detailed description.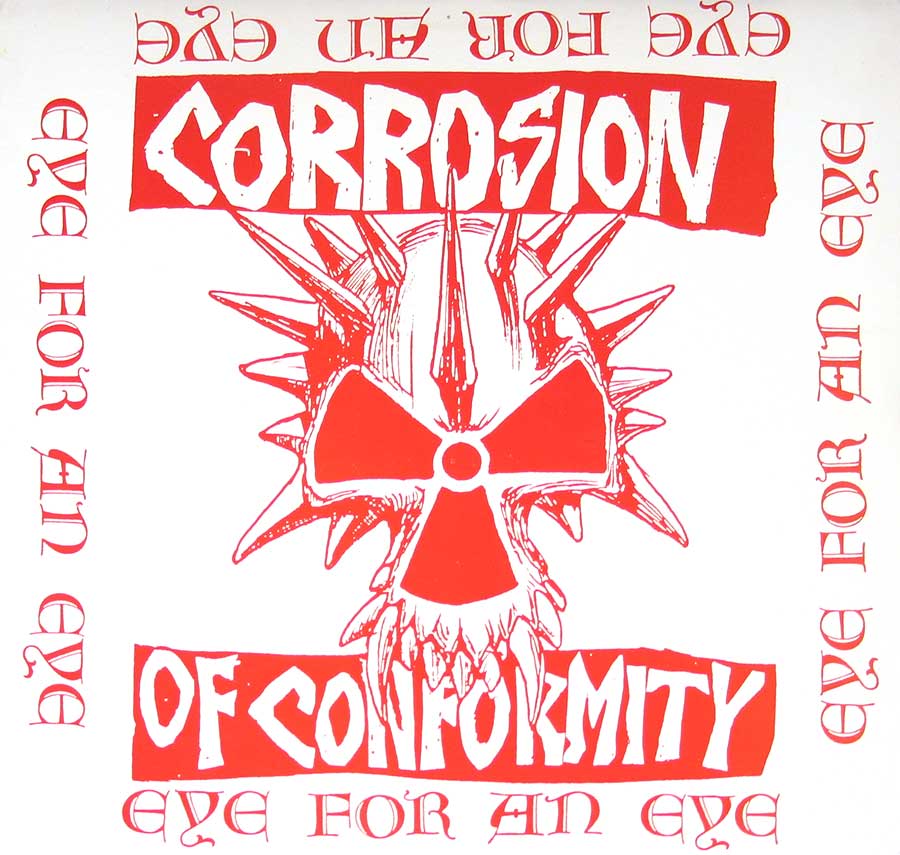 Album Summary:

Produced by C.O.C.

Recorded at Hummingbird Sound Studios.

Sound/recording engineer David Mahon.

Includes the insert with lyrics of all the songs by C.O.C

Music Genre:

Hardcore Punk Crossover Thrash Metal Music
Album Production:

Album cover art by Errol.

Photos by Santi Norton, Shauna Reynolds.

Record Label & Catalognr:

Toxic Shock TXLP04

Media Format:

12" Vinyl LP Gramophone

Year & Country:

1985 Made in Canada
Band Members and Musicians on: Corrosion of Conformity Eye for an Eye
Band-members, Musicians and Performers
Eric Eycke (1962-2017) - Lead Vocals
Mike Dean - Bass, Vocals
Reed Mullin - Drums
Woody Weatherman - Guitars
Track Listing of: Corrosion of Conformity Eye for an Eye
Side One:
Tell Me
Minds Are Controlled
Indifferent
Broken Will
Rabid Dogs
L.S.
Rednerkkk
Coexist
Excluded
Dark Thoughts
Side Two:
Poison Planet
What?
Negative Outlook
Positive Outlook
No Drunk
College Town
Not Safe
Eye for an Eye
Nothing's Gonna Change
Album cover photos of : Corrosion of Conformity Eye for an Eye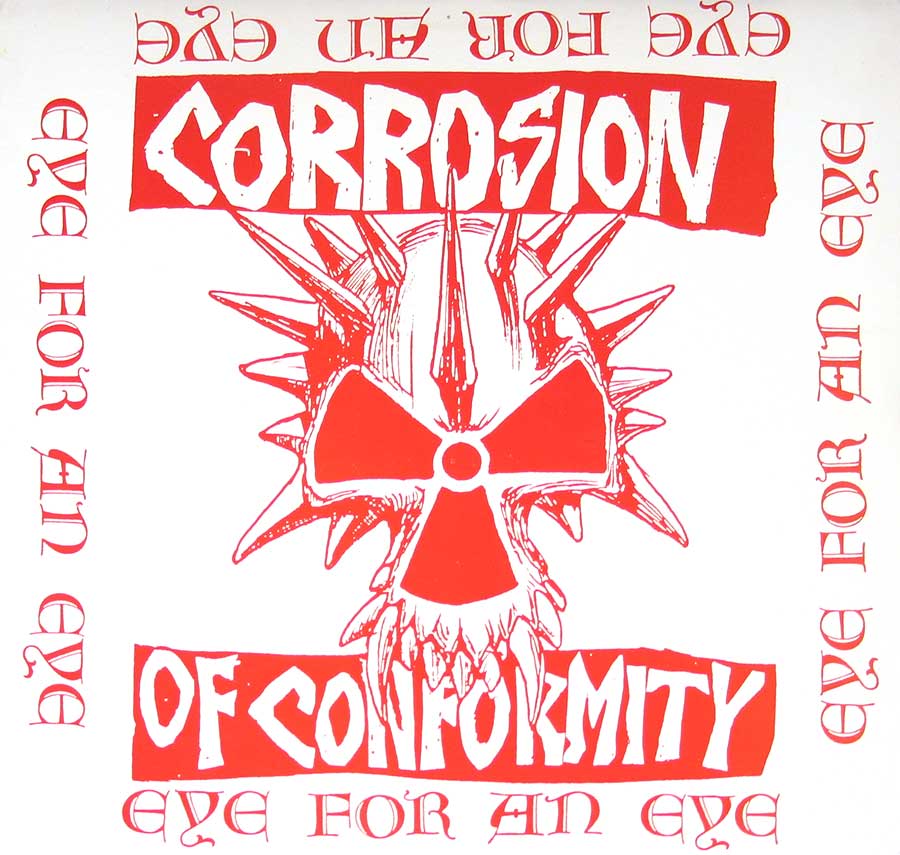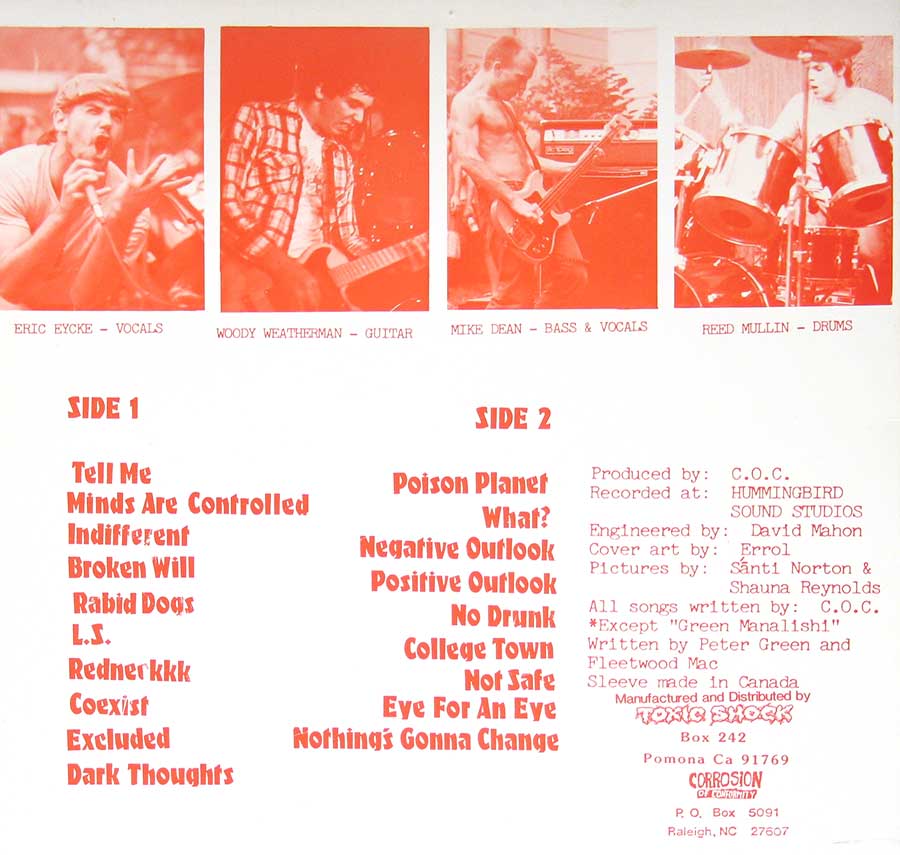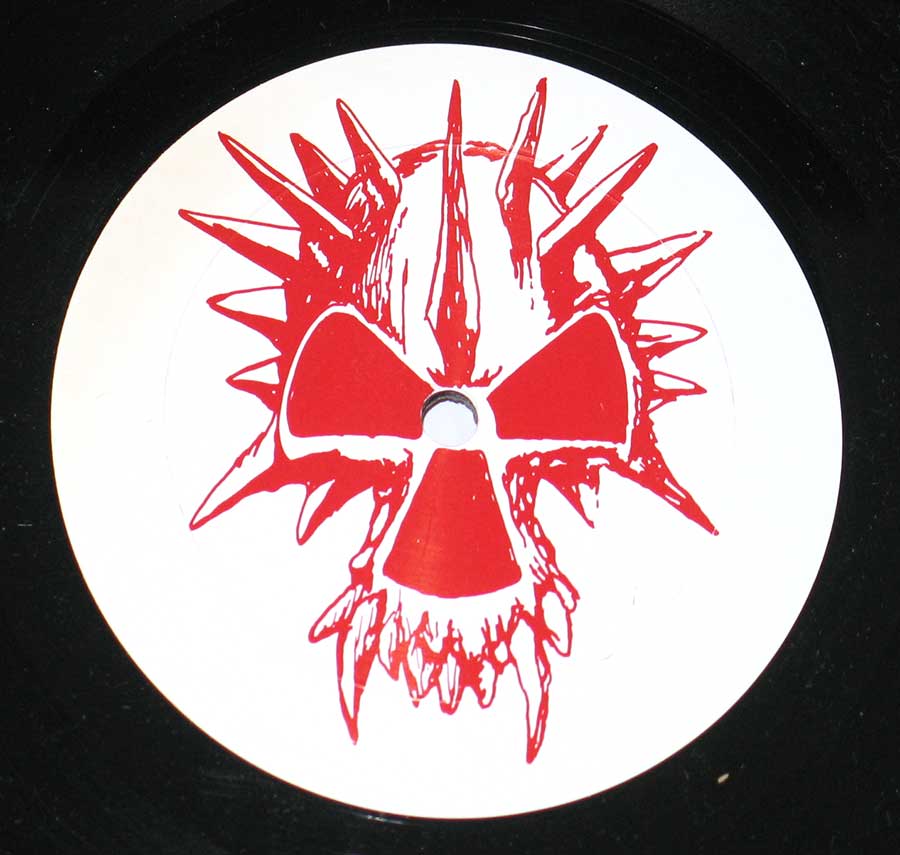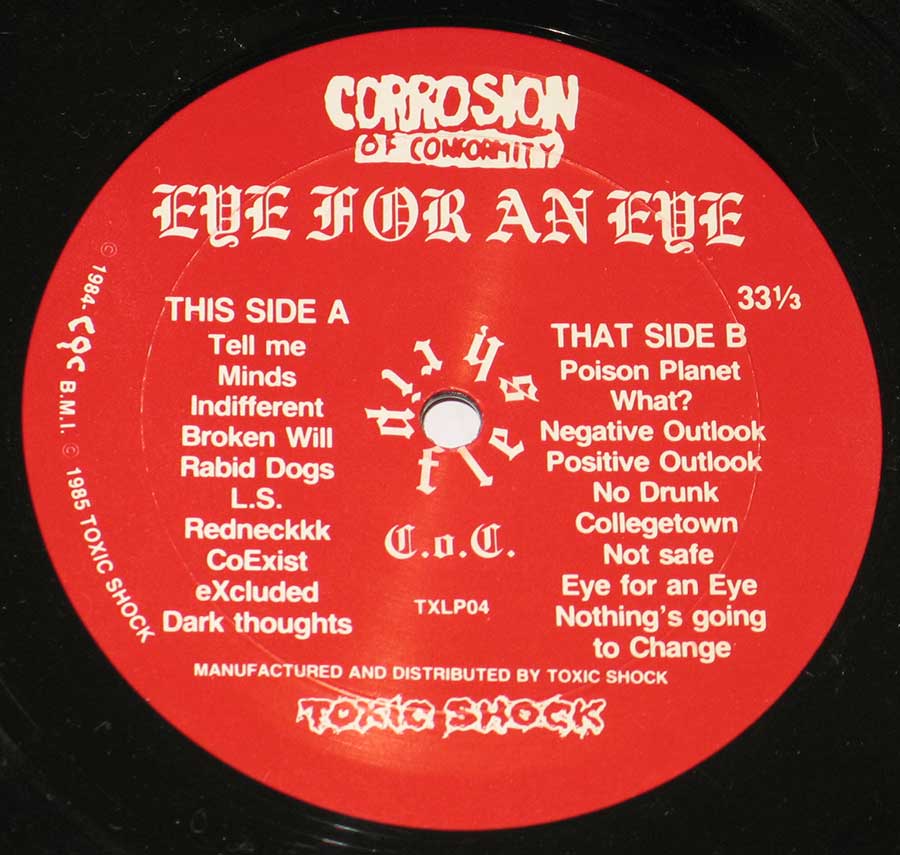 Note: the above pictures are actual photos of the album and allow you to judge the quality of cover. Slight differences in color may exist due to the use of the camera's flash.
---