---
CARLA BRUNI QUELQU'UN M'A DIT - 10" Limited Edition Vinyl Album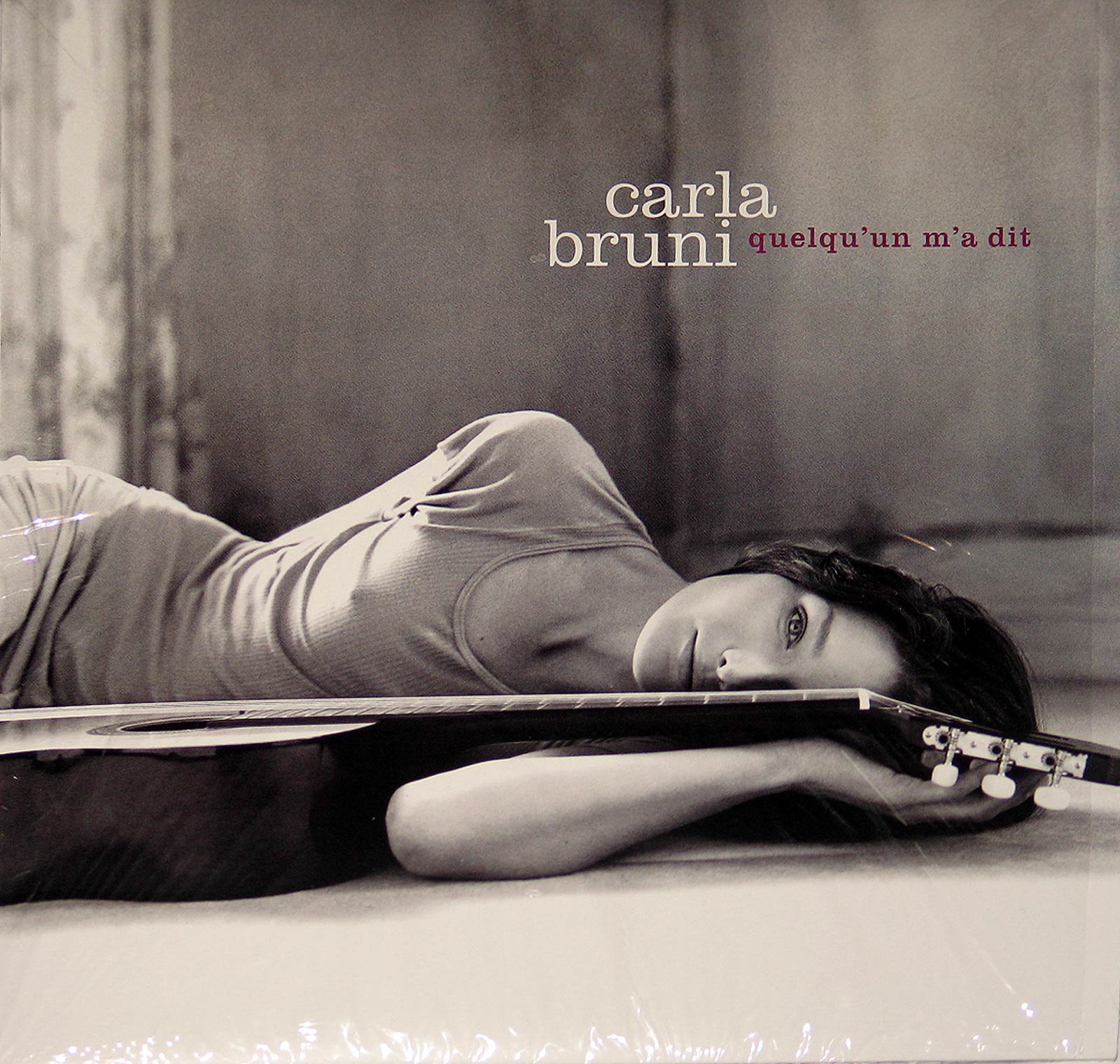 First music album recorded by the Italian top-model Carla Bruni (Tedeschi) . Carla Bruni's first record with many intimitate and acoustical songs, accompanied by herself on guitar. 
Limited Edition, only 3000 numbered records have been produced
Music Genre:

Pop, French Chanson

Album Production:

Produced by the French guitarist: Louis Bertignac Gatefold cover design, original inner sleeves, photo inserts . high quality 115 grams vinyl

Vinyl Format:

10" EP

Year:

2002

Country of pressing

France
Reviews of this album: Carla Bruni is a songwriter and guitarist who is actively involved in the genesis and evolution of the music she performs. Ten of the 12 pieces on "Quelqu'un m'a Dit" are either written or co-written by Bruni. She is a lyricist of substance, somebody who can reflect upon both her place in the world and also characterise those she has seen around her. Ready-made disposable ditties on love and relationships do not sit well with Bruni's intelligence; she may write an unashamed eulogy to Raphael, the man in her life but she does so with a certain amount of finesse and wit. "He may look like an angel but he's a devil of a lover/When he rolls those hips and gives me a velvet look I'll be up all night." The expression of the female libido is not something that Bruni will shy away from.
Photos of the LP's cover: CARLA BRUNI QUELQU'UN M'A DIT - 10" Limited Edition
Album's Front Cover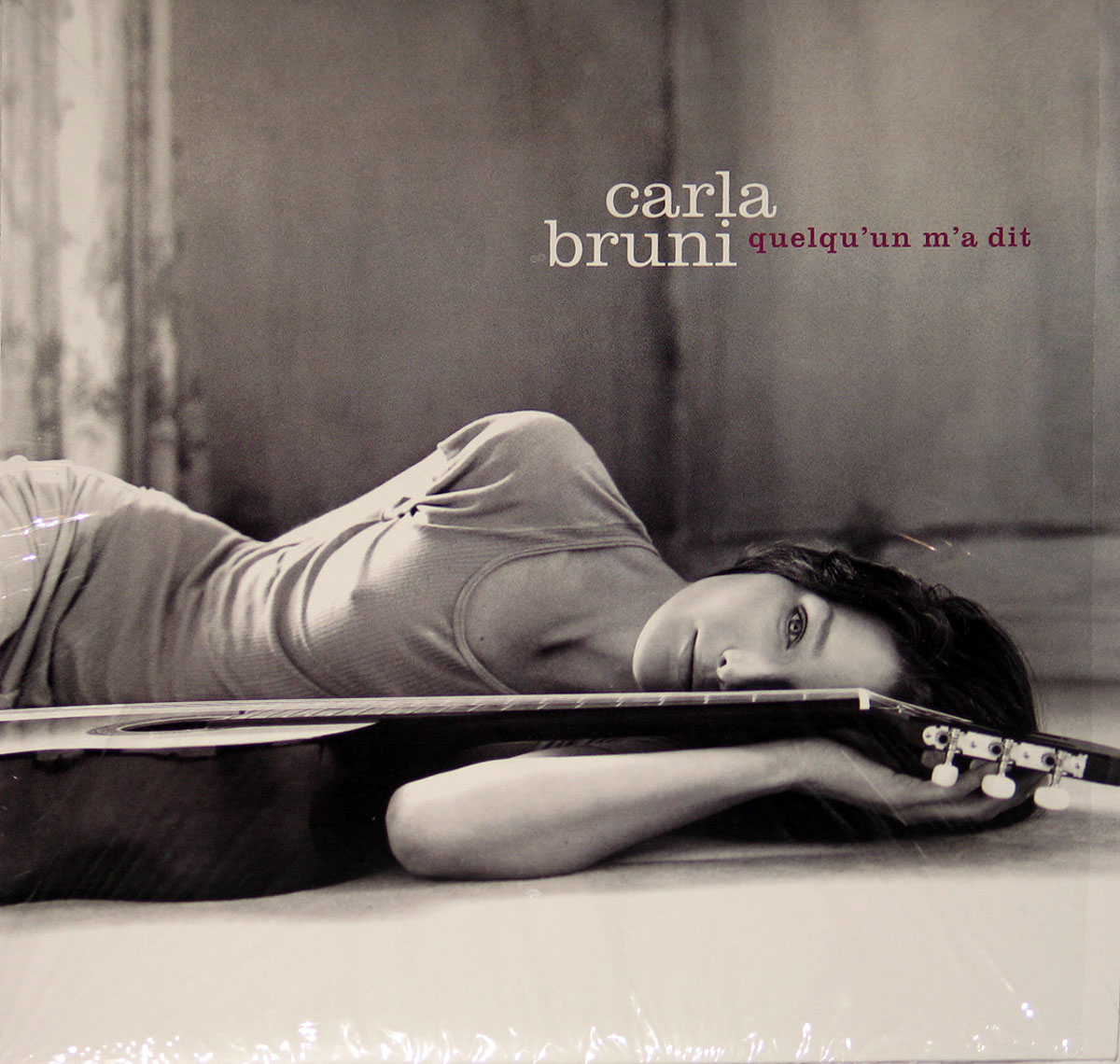 Note: The images on this page are photos of the actual album. Slight differences in color may exist due to the use of the camera's flash. Images can be zoomed in/out ( eg pinch with your fingers on a tablet or smartphone )
Album's Back Cover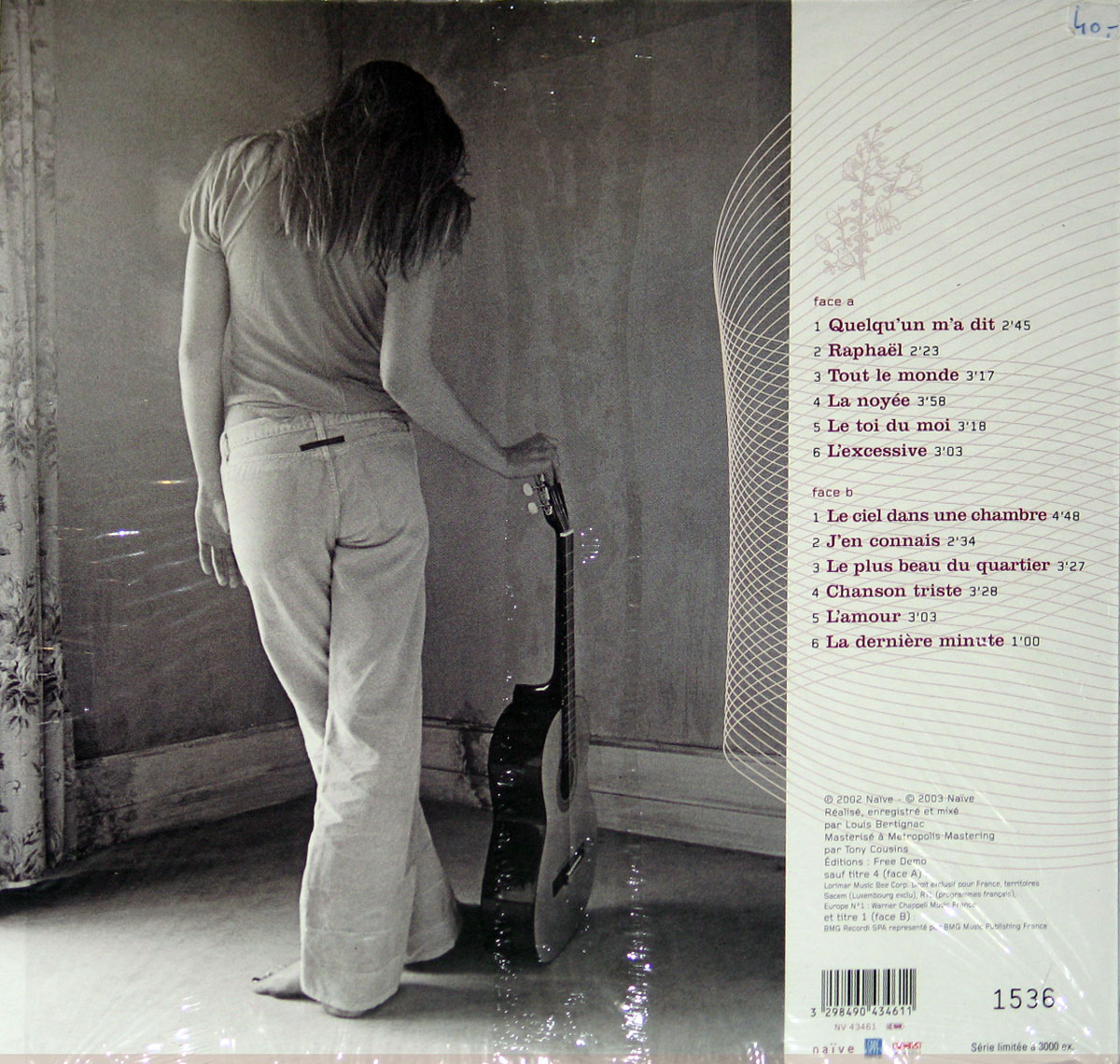 Close-up Photo of Record Label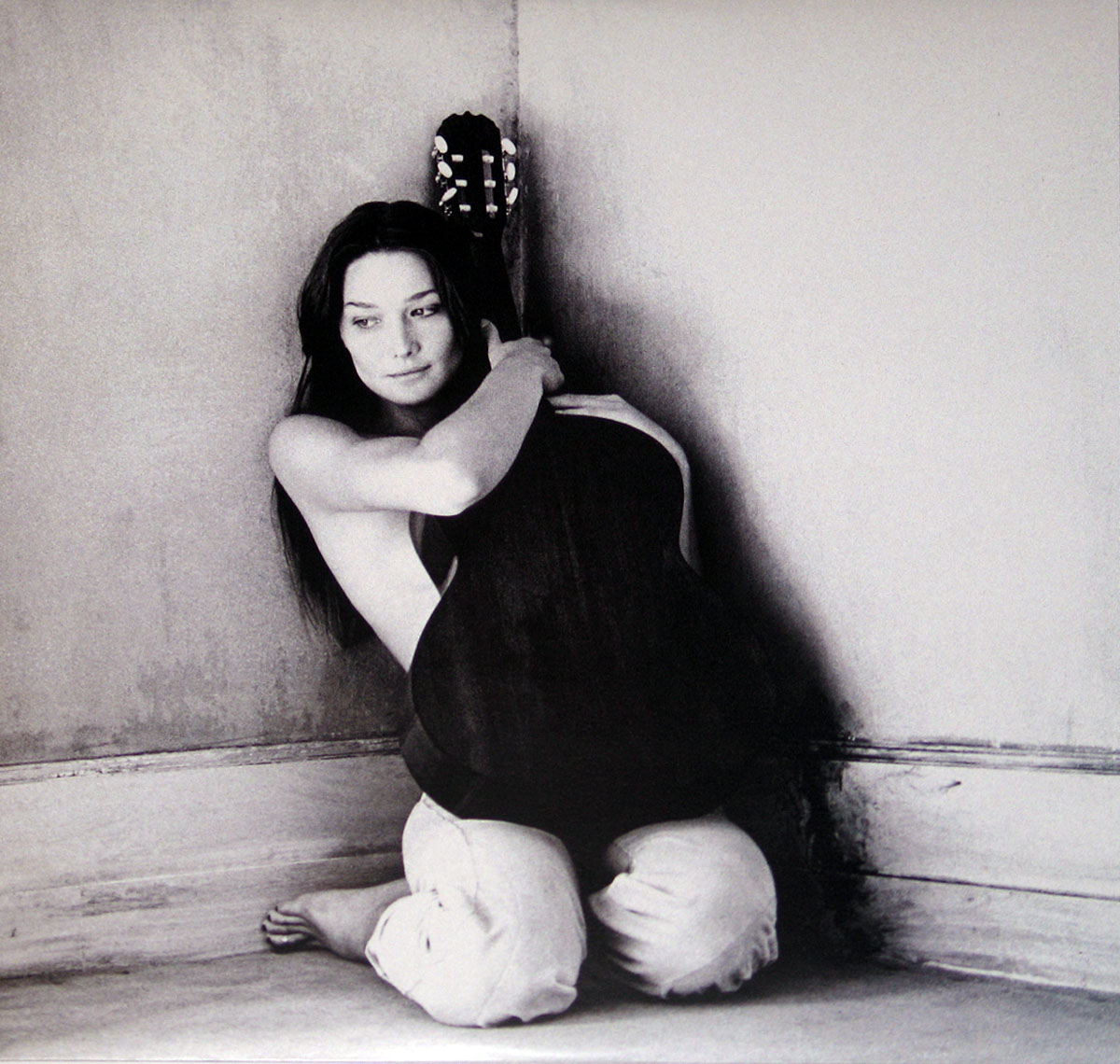 Record Label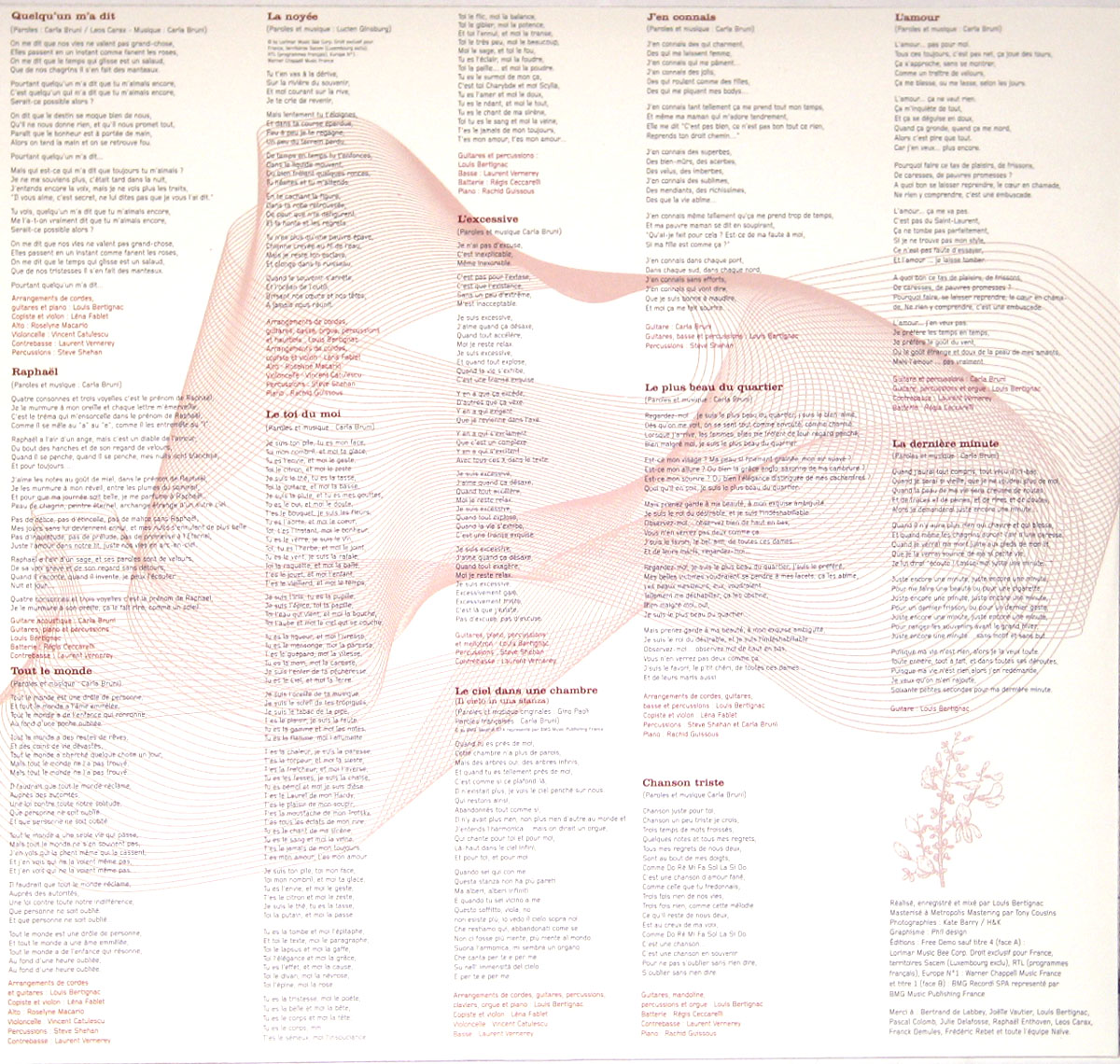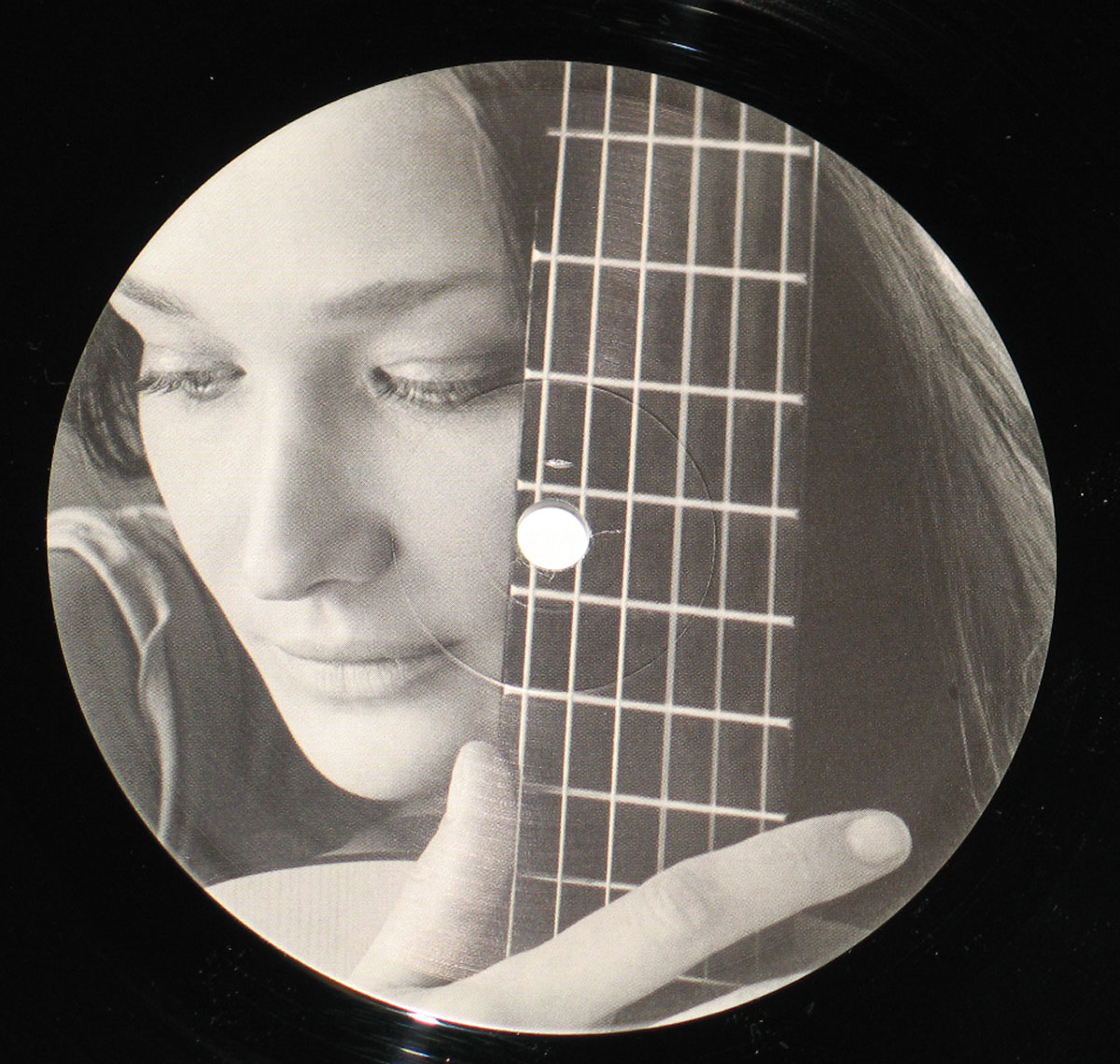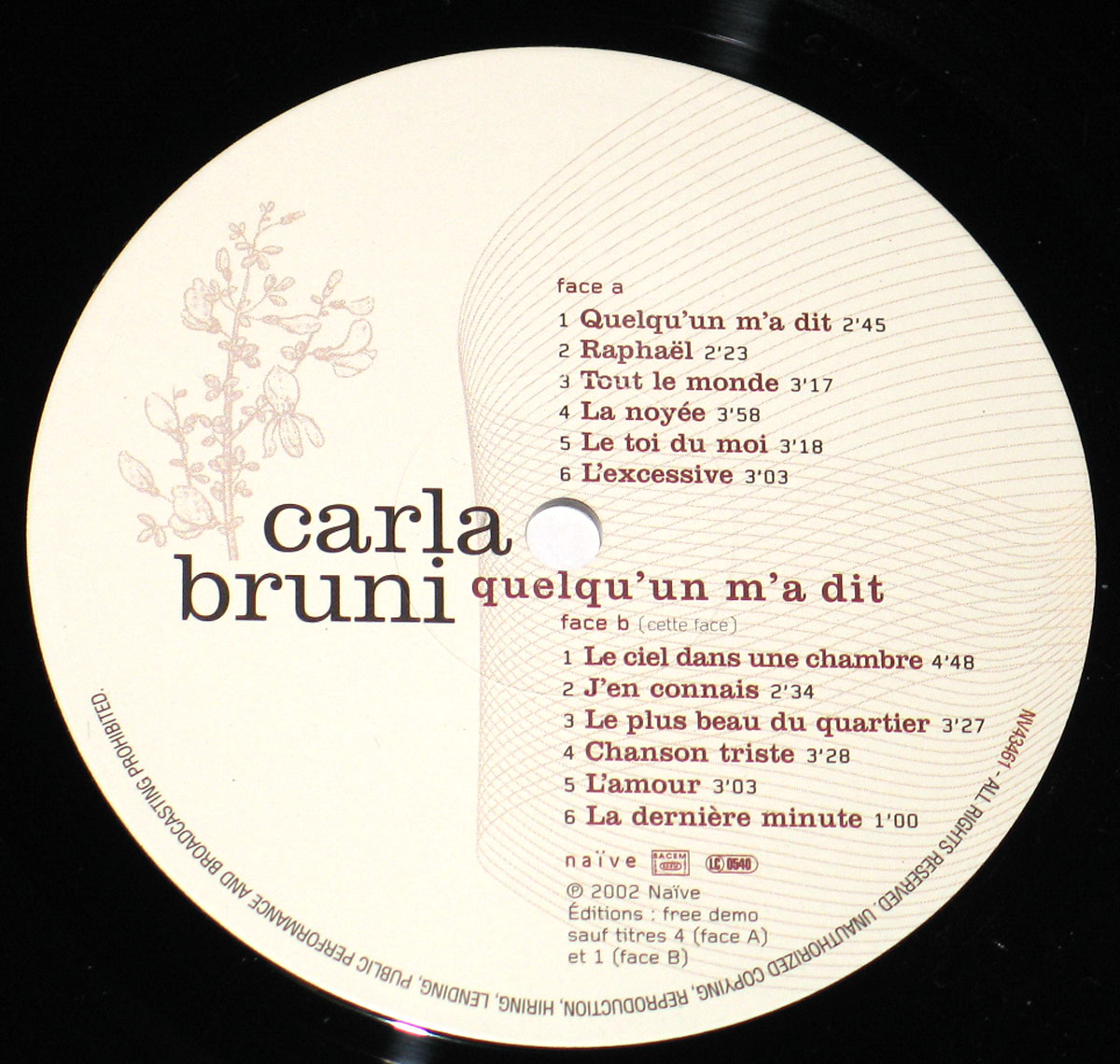 Track Listing of: CARLA BRUNI QUELQU'UN M'A DIT - 10" Limited Edition
Side One:
Quelqu' m'a dit,
Raphaël,
Tout le monde,
La noyée,
Le toi du moi,
L'excessive
Side Two:
Le ciel dans une chambre,
J'en connais,
Le plus beau du quartier,
Chanson triste,
L'amour,
La dernière minute
---