---
ROSE TATTOO - SCARRED FOR LIFE - Europe release Australien blues-rock 12" LP VINYL ALBUM
AThe European release of "Scarred for Life" which is the 1982 and third studio album released by the Australain Hard Rock band "Rose Tattoo". It was recorded at the "Albert Studios" in Sydney, Australia. Production was in hands of the very succesful duo "Vanda & Young"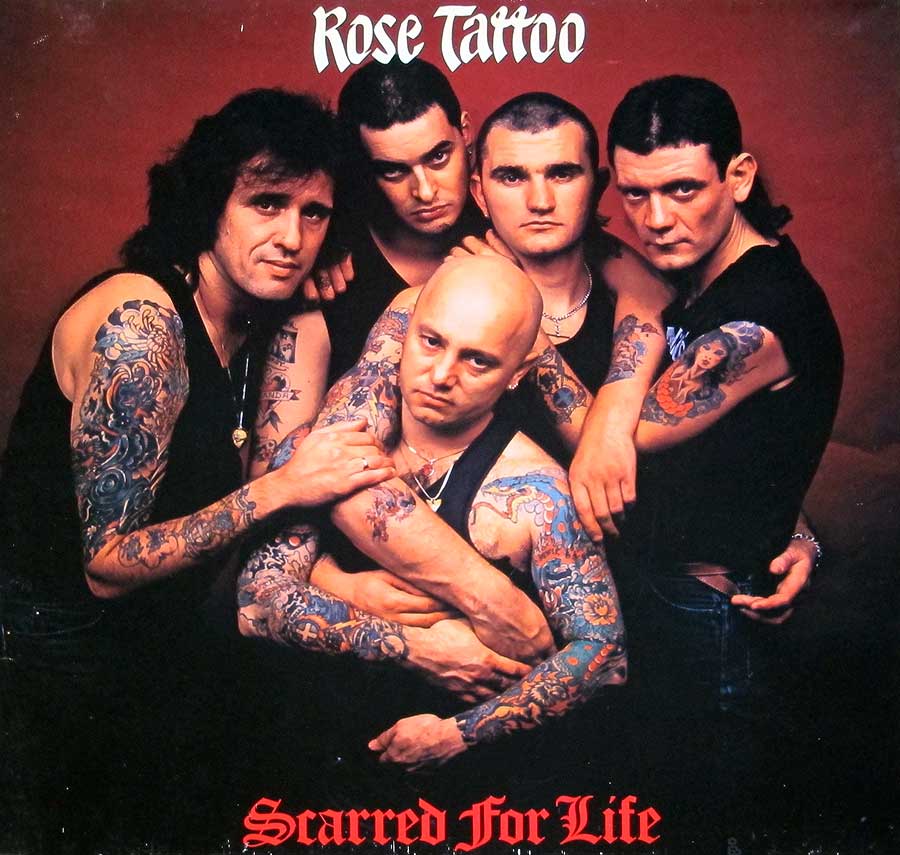 Music Genre:

Australian Blues Rock

Album Production Information:

The album: "Scarred for Life" was produced by: Vanda and Young:

Record Label Information:

WEA 24 0028-1 / STEMRA

Media Format:

12" LP Vinyl Stereo Gramophone Record
Total Album (Cover+Record) weight: 230 gram

Year & Country:

1982 Made in Germany for European Distribution.
Complete Track-listing of the album "ROSE TATTOO - Scarred for Life"
The detailed tracklist of this record "ROSE TATTOO - Scarred for Life" is:
Track-listing Side One:

Scarred for Life

We Can't Be Beaten
Juice on the Loose
Whos'got the Cash
Branded
Track-listing Side Two:

Texas

It's gonna work itself out
Sydney Girls
Dead Set
Revenge
---
ROSE TATTOO - Scarred for Life High Resolution & Quality Photos
Photo Of The Back Cover ROSE TATTOO - Scarred for Life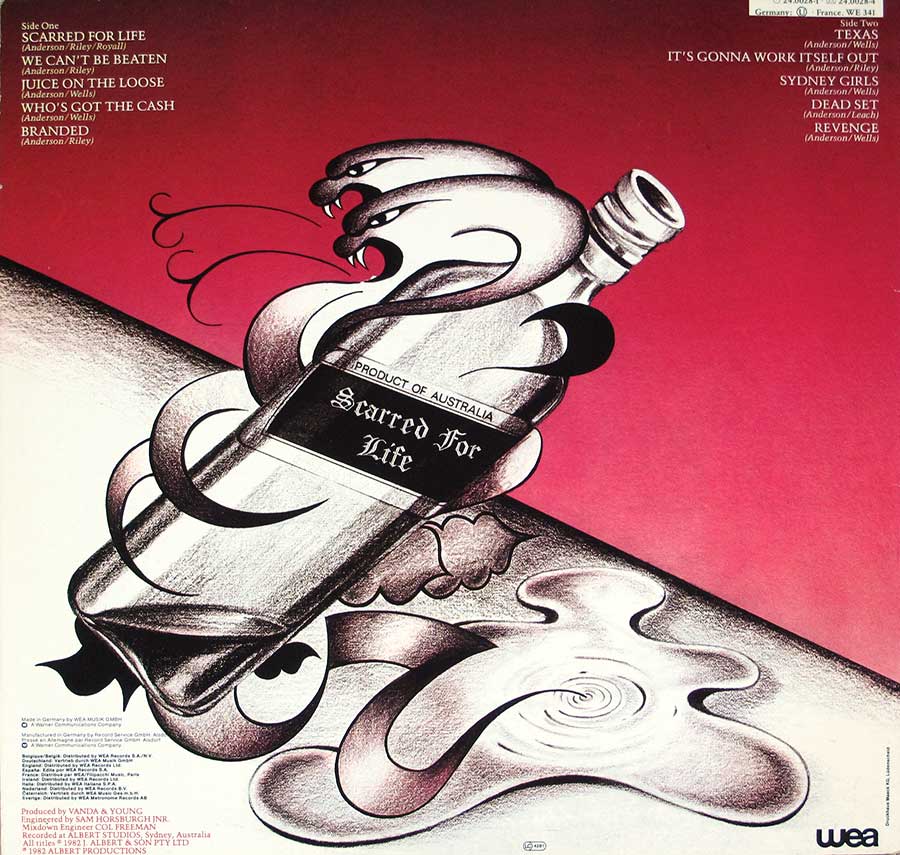 Close up of record's label ROSE TATTOO - Scarred for Life Side One: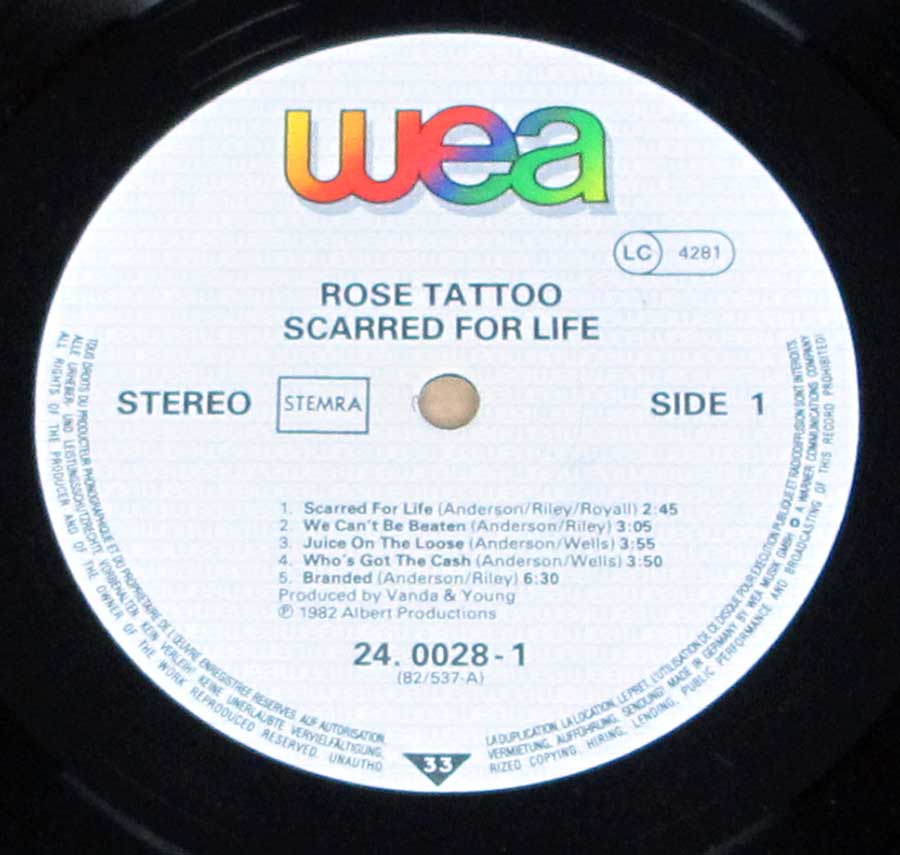 ---